The DPA MMA-A Digital Audio Interface is available at Hollywood Sound Systems
Soon to be your favorite traveling companion.
DPA's MMA-A Digital Audio Interface is a pocket-sized 2-channel mic preamp and A/D converter that captures or streams 24-bit/96kHz audio to your laptop or iOS device using your preferred recording or broadcasting app. It's ideal for ENG users, musicians, podcasters – anyone with a desire to create high resolution "studio quality" recordings on-the-go.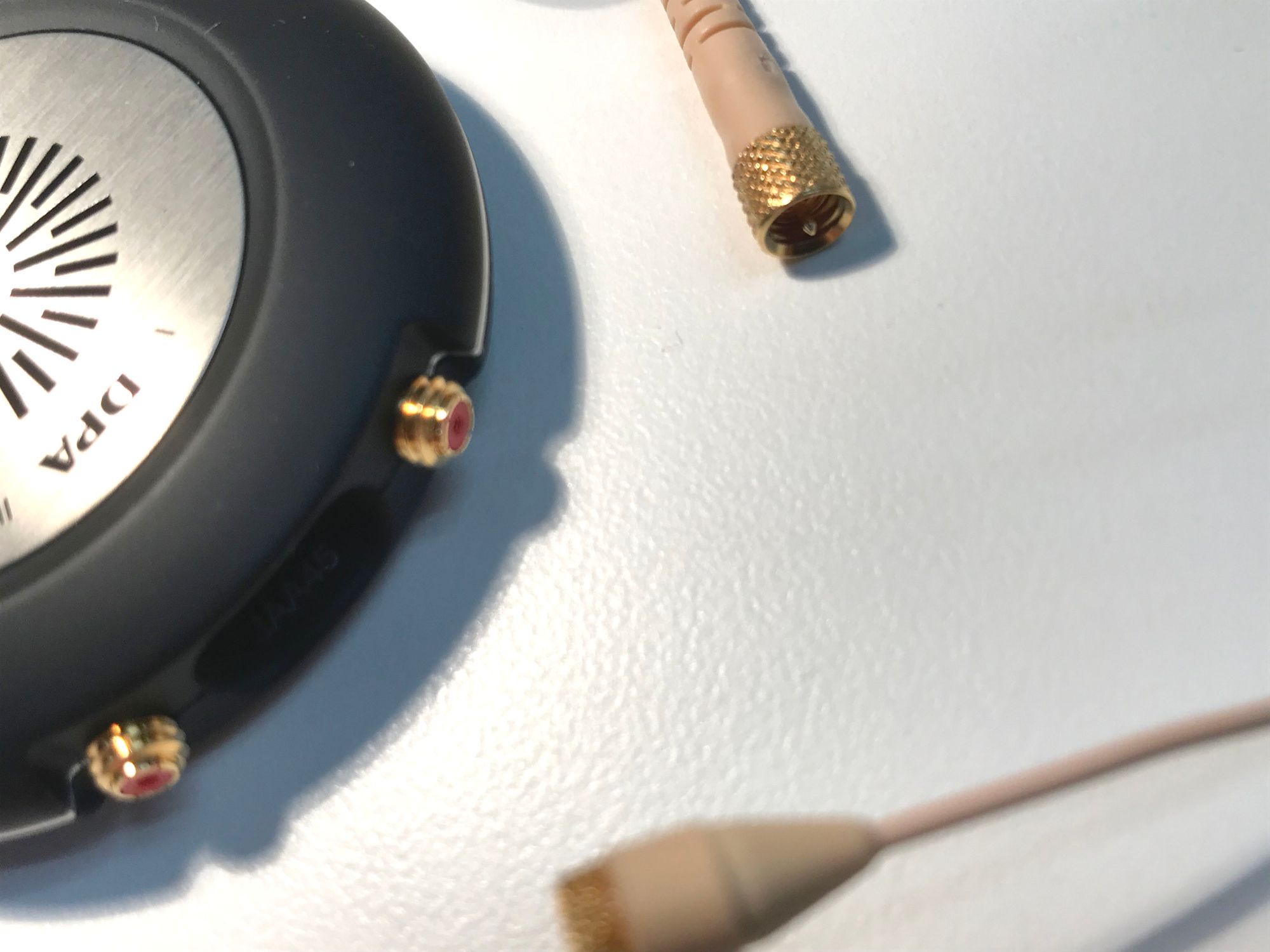 The MMA-A itself is approximately 2" in diameter and ½" high – with 2 MicroDot connectors and a mini-USB port. It's compatible with all MicroDot-equipped DPA microphones, such as DPA's 4066 Headset Mic, or the 4099 Instrument Mic.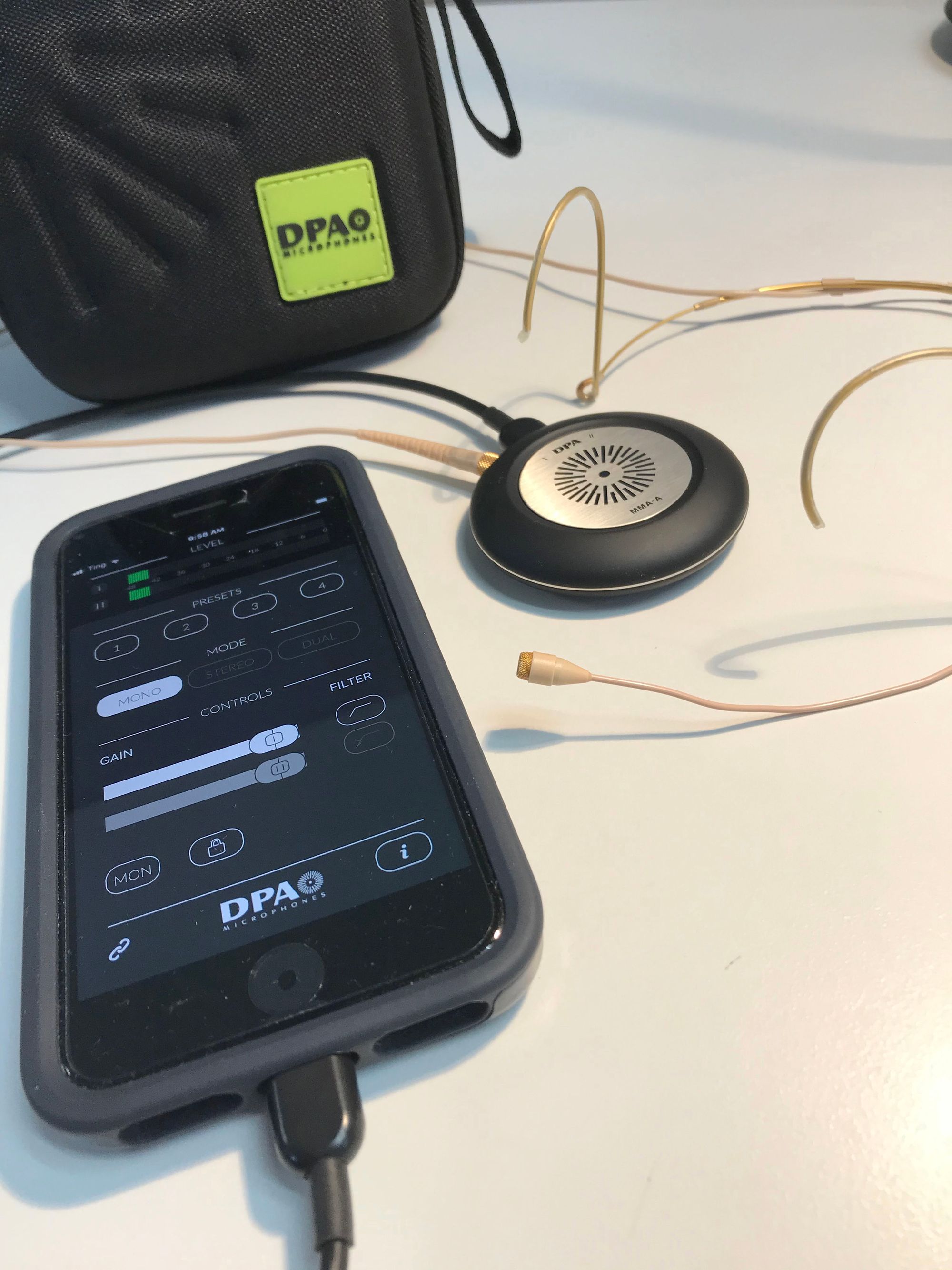 It comes with mini-USB to Lightning or Standard USB cables – for connecting to iOS devices, MACs, or PCs – works with iOS 10 and higher, offers a maximum dynamic range of 114 dB, and an output resolution of 24-bit.
While the MMA-A is ready to use out-of-the-box, there are no actual controls on it. For access to the more advanced control features – gain adjustment, Mono/Stereo/Dual/Sum recording modes, and high-pass filters – you'll want to download the free DPA App to your mobile device. The App also allows you to store your settings.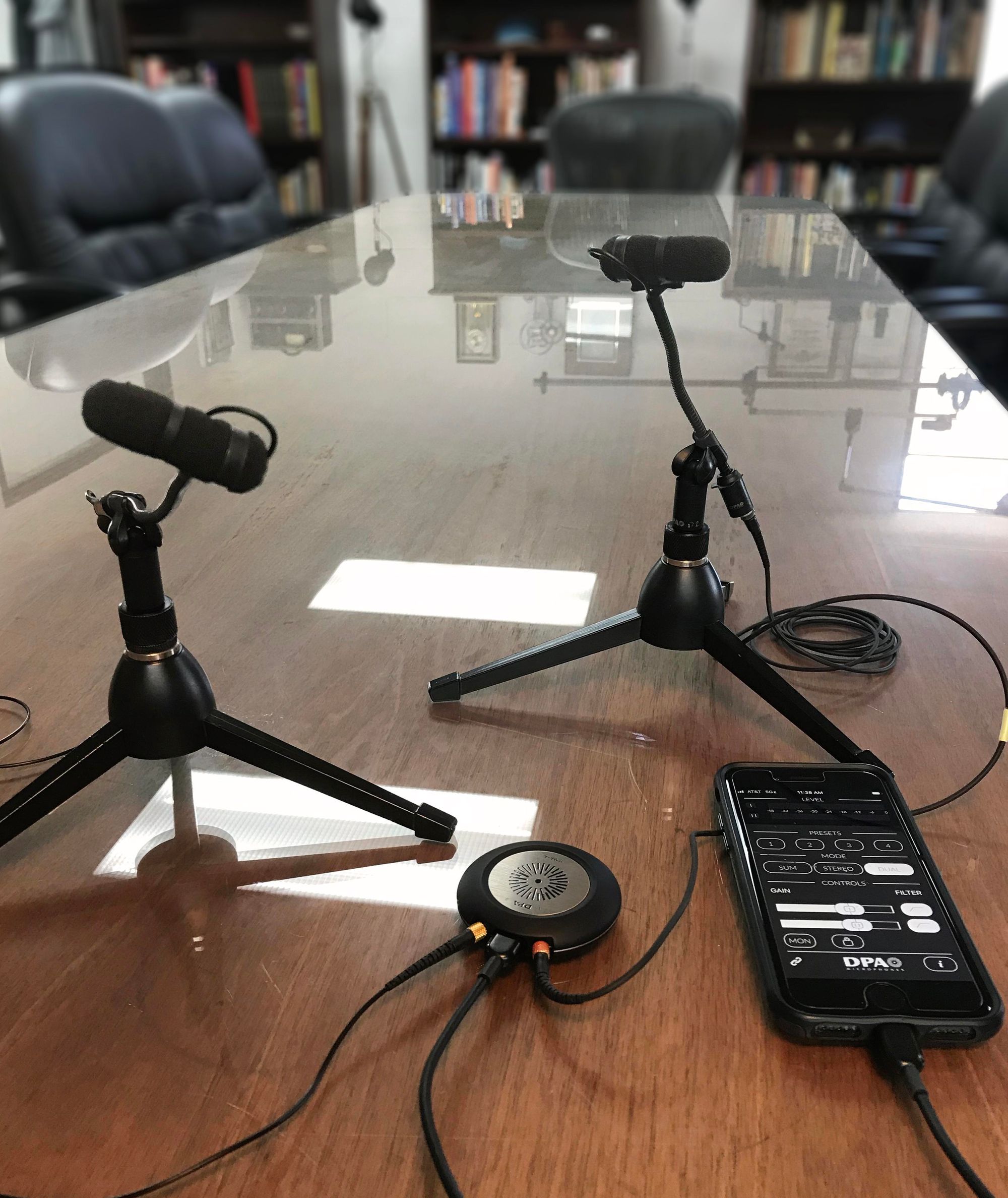 An elite podcast set-up – the DPA MMA-A with 2 DPA 4099 mics and 2 Ultimate Support desk stands. You'll be pleased by the clarity of the sound you can capture.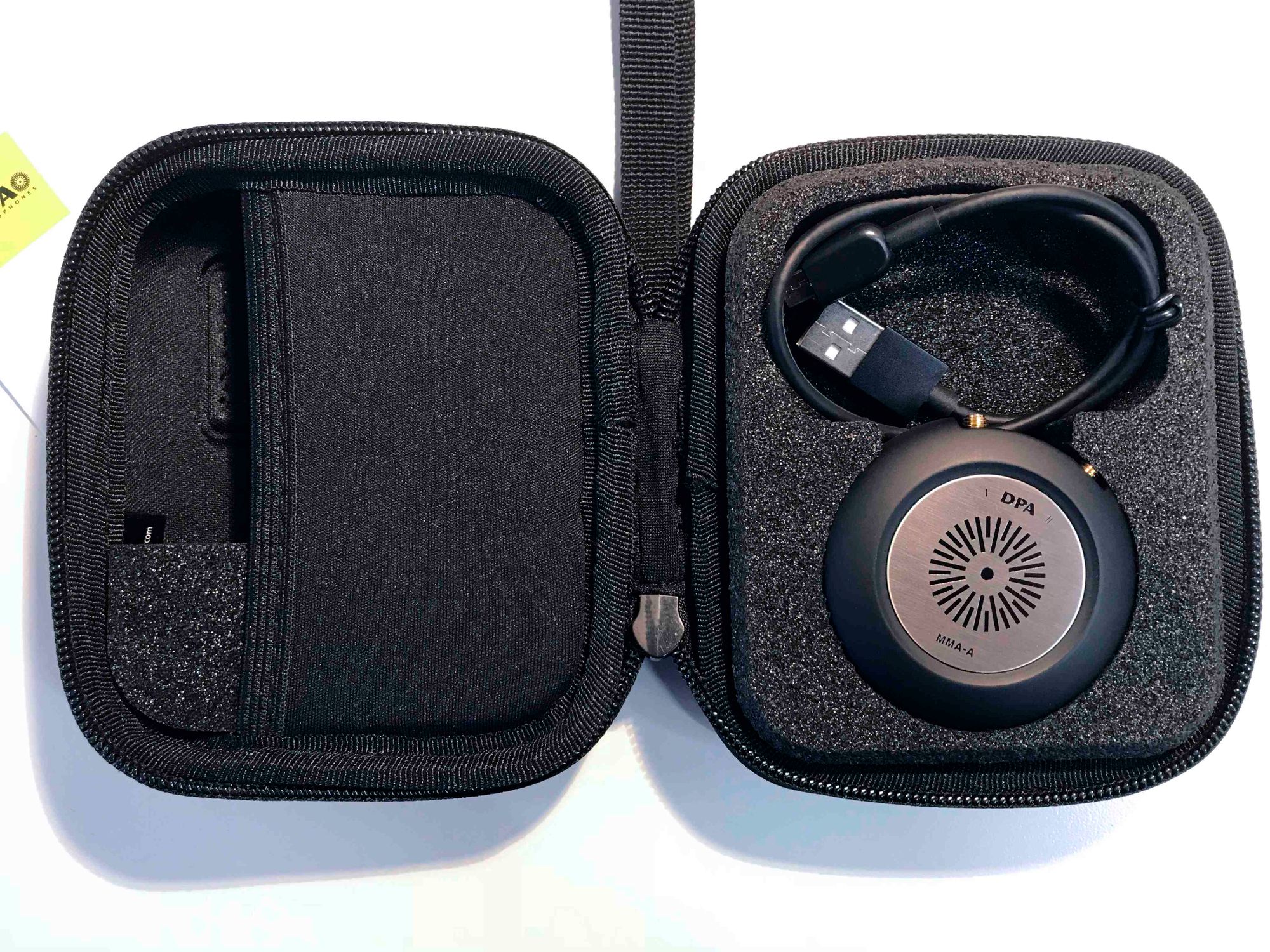 The DPA MMA-A / DPA Microphone / iPhone – your new travel kit for simple yet superior professional audio recording on-the-go. You'll never want to leave home without it.
Hollywood Sound Systems is an authorized dealer of DPA microphones and accessories – the DPA MMA-A is presently available in our rental department – if you'd like to buy one, contact us – or give us a call - 323-466-2416.