ABOUT HOLLYWOOD SOUND SYSTEMS
For over 60 years, we have been a group of audio professionals with backgrounds in sound technology and the arts. We are committed to bringing our love of both to your needs. Sometimes it's our background and experience that our customers are looking for — sometimes it's the broad spectrum of our audio solutions and our willingness to look at new ways to approach a challenge. And then, sometimes, it's just our "can-do" attitude and ability to integrate all of these traits that brings our customers back.

Fluent in the integration of today's latest sound technologies — Hollywood Sound Systems continues to bring our vast knowledge, experience, and passion to the world of audio capture, distribution, and editing — creating solutions for every area of the entertainment industry, Houses of Worship, theatrical production, schools, civic groups, corporate and special events, concert production — and more. And we bring all of this together with the sole purpose of serving our clients well.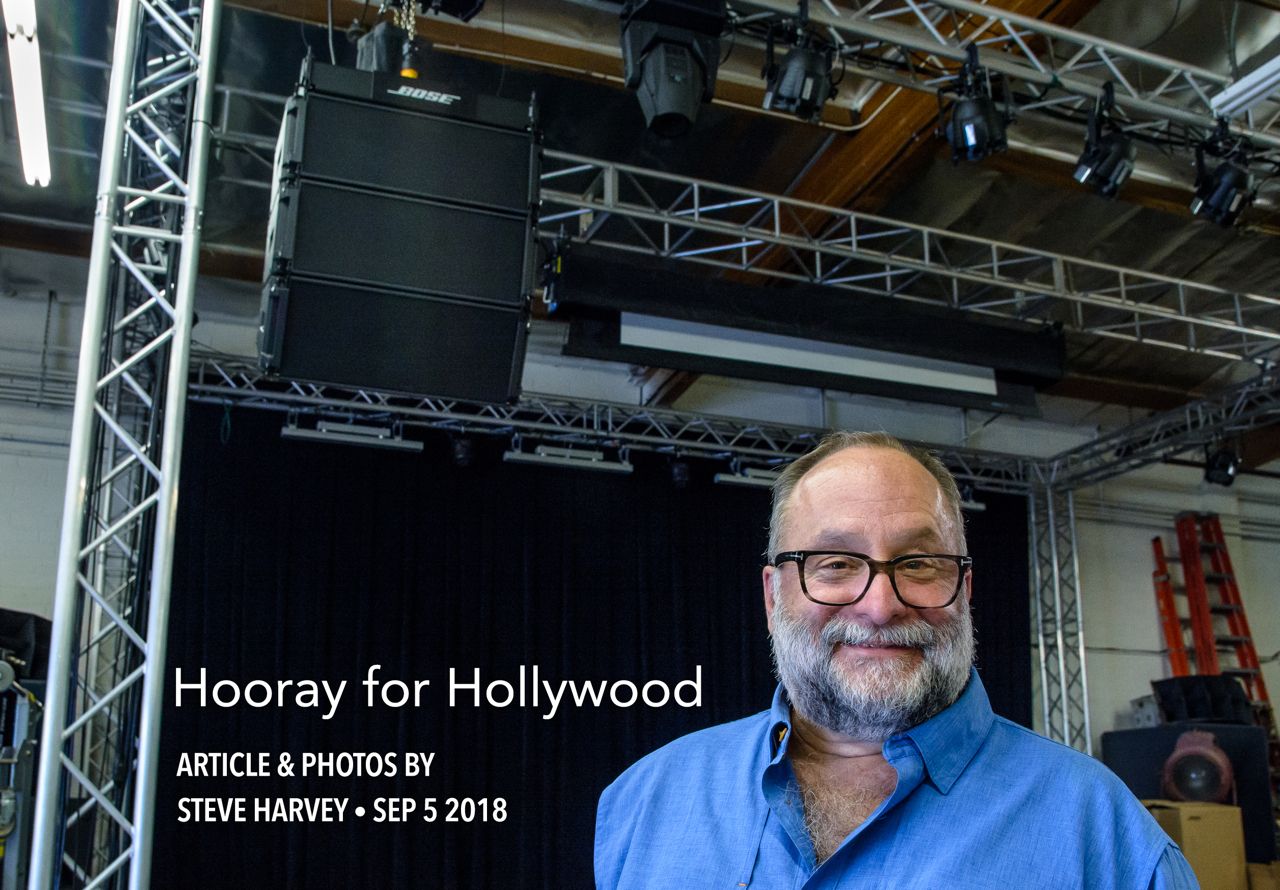 Steve Harvey has written an article in ProSound News — describing Hollywood Sound Systems, a bit of our history, some of our contributions to the sound industry over the years — and highlighting our Bose Professional ShowMatch DeltaQ Line Array System. Harvey writes, "Harrison enjoys the challenges presented by his clients: "Somebody will say they want to do something out of the ordinary; I rather revel in those things." This beautifully captures the passion and attitude of the entire Hollywood Sound Systems staff! — Read the full article here! (Photo by Steve Harvey.) And be sure to check out our youtube channel for product highlights, sound tips, vintage mic stories, our About Us video, and more.

Founded in 1960, Hollywood Sound Systems is one of the oldest, best-known sound companies in the country — with more than 6 decades of service to the Los Angeles region and beyond. From the start, we've been at the forefront of our industry, contributing many milestone innovations and cutting-edge approaches to sound design and application that have become quite commonplace today.
Our sound equipment, packages, and specialized systems designs can be found at Disneyland (including the original Main Street Electrical Parade), Knott's Berry Farm, and Magic Mountain — and on countless television shows, at film premieres, USO tours, parades, concerts, and corporate events. In 1975, we conceived and developed the wireless referee system for the National Football League — an idea that is now an integral part of many forms of live sports. We also originated the sound for TV programs — like Saturday Night Live — as you'll see below, in a retrospective video we created a few years ago, before we moved to our current location in North Hollywood. BTW — enjoy all of our videos on our youtube channel here.
Click to scroll through an album of images from our archives — dating back to the early 60's.