From the new generation of RTS products — the RTS ROAMEO Wireless Intercom System — now available at Hollywood Sound Systems. Find out more here — drop us a line or give us a call - 323-466-2416. Prepare yourself to be amazed!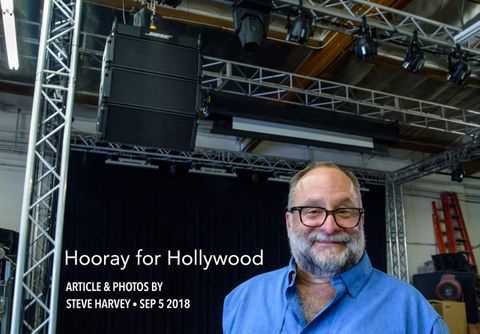 Steve Harvey has written an article in ProSound News — describing Hollywood Sound Systems, a bit of our history, some of our contributions to the sound industry over the years — and highlighting our Bose Professional ShowMatch DeltaQ Line Array System. Harvey writes, "Harrison enjoys the challenges presented by his clients: "Somebody will say they want to do something out of the ordinary; I rather revel in those things." This beautifully captures the passion and attitude of the entire Hollywood Sound Systems staff! — Read the full article here! (Photo by Steve Harvey.)
 – What's New at Hollywood Sound Systems –
SHURE'S AXIENT® DIGITAL 4-CHANNEL WIRELESS SYSTEM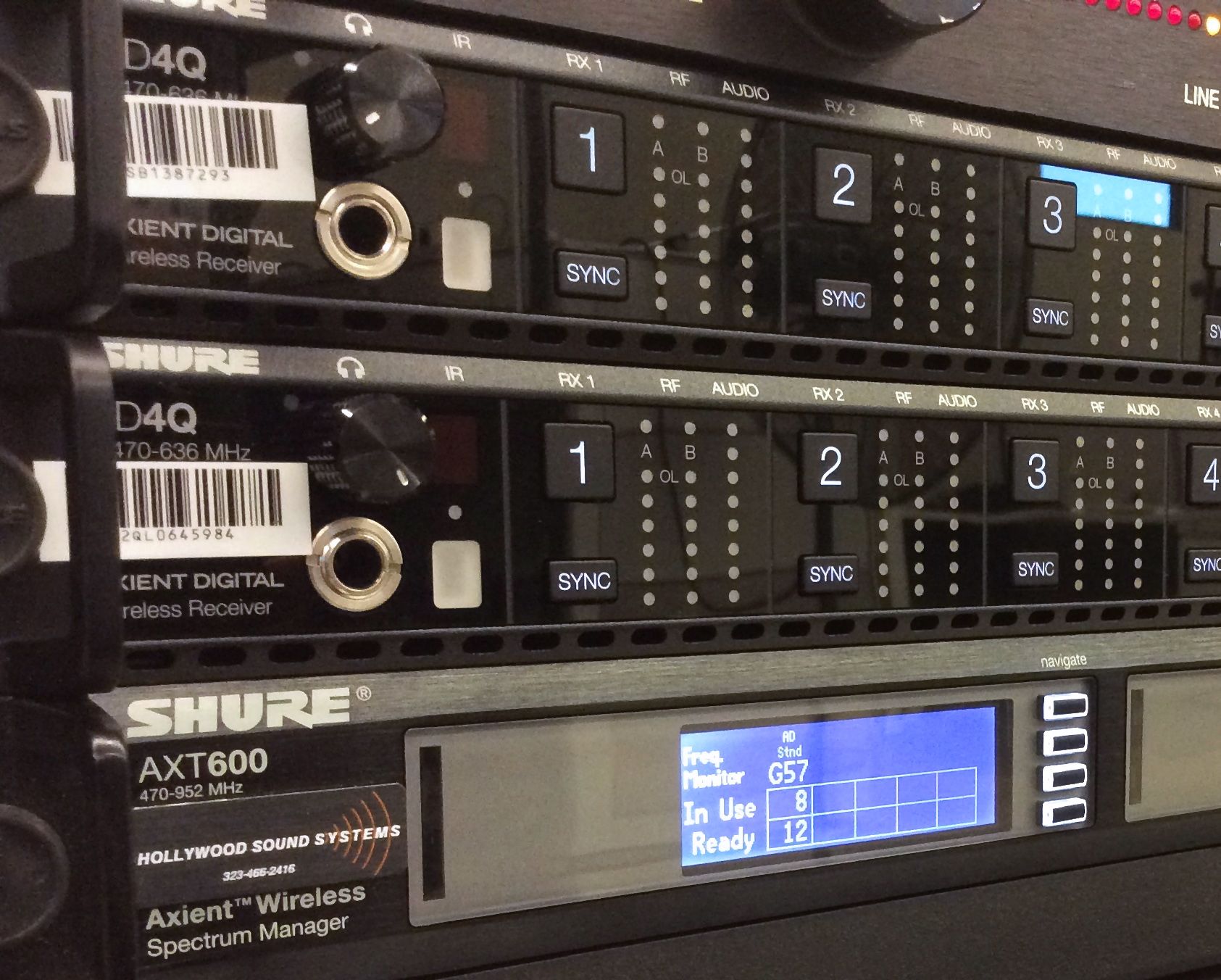 Available at Hollywood Sound Systems — the Axient® Digital System — integrates the most cutting-edge innovations of Shure's pro wireless audio technology into a groundbreaking system that brings an unprecedented level of signal stability, clarity, and superb performance to the most challenging RF environments. Read about it here — contact us for more info here — download our Axient® Digital fact sheet — or, give us a call — 323-466-2416. Hollywood Sound Systems has been designing and providing the very best in professional wireless microphone systems, for sale and rental, for nearly 60 years. We can help you design the perfect wireless sound solution for your situation or next occasion!
From the Bose ArenaMatch Line of Loudspeaker Systems —
Now available for demo at Hollywood Sound Systems — from the Bose ArenaMatch line comes a prototype of a new portable high-power full-range sound system — specially designed as an ideal turnkey solution for high school and college athletic facilities, playing fields and gymnasiums, outdoor performing arts spaces, amphitheaters, and open-air places of worship — able to deliver that proven DeltaQ level of superb system performance, outstanding speech intelligibility and full-range music reproduction — all in a portable form. Features IP55 weather rating for durability and reliability. This is truly one very powerful out-of-the-box sound solution! Call us for a demo - 323-466-2416. You'll find more information about ArenaMatch here.
HOLLYWOOD SOUND SYSTEMS AT THE CITY OF LOS ANGELES "RENAMING" CEREMONY AND STREET FESTIVAL – CELEBRATING THE NEWLY-NAMED OBAMA BLVD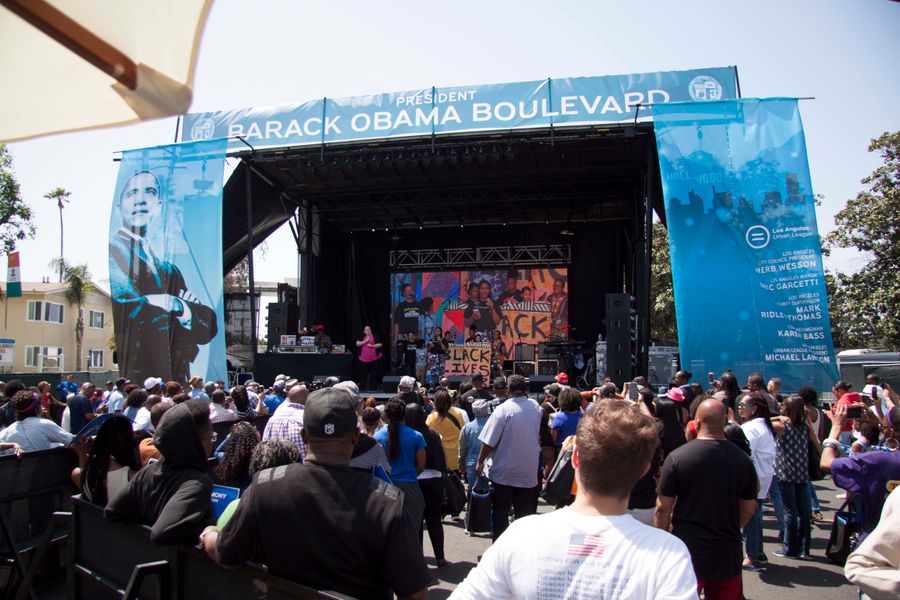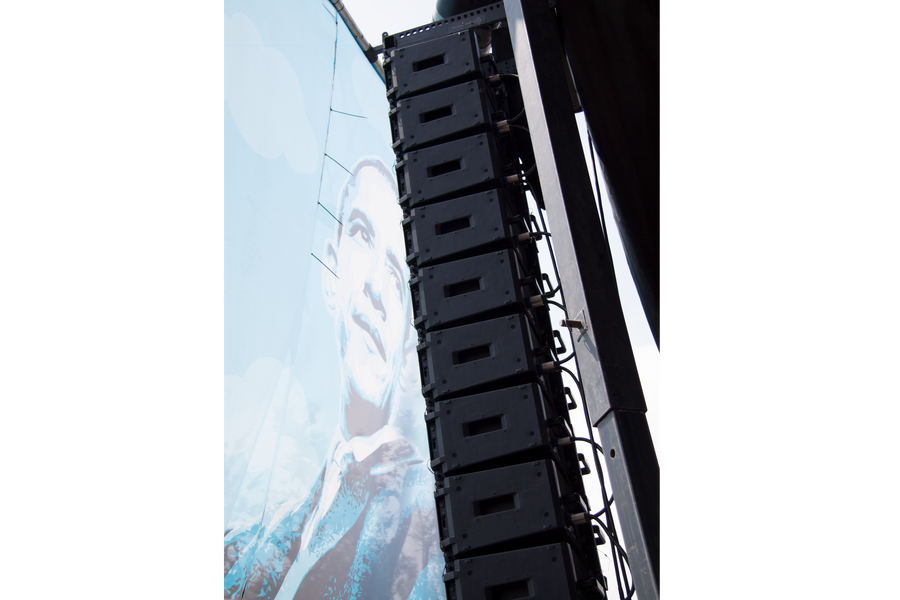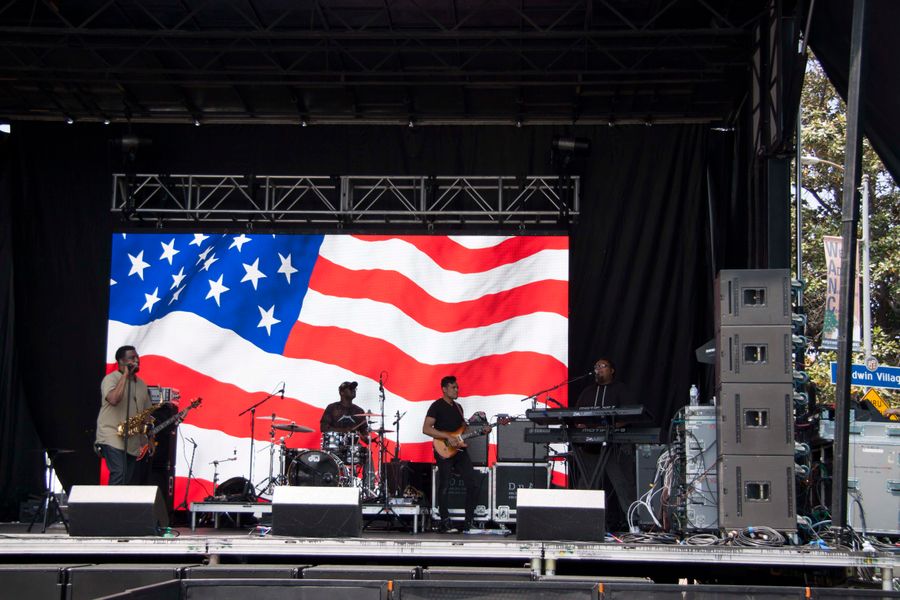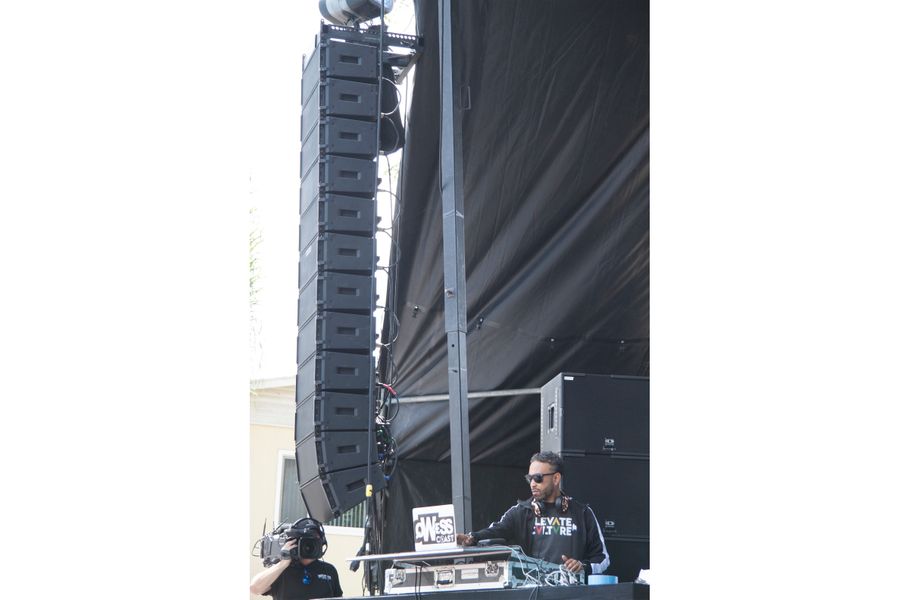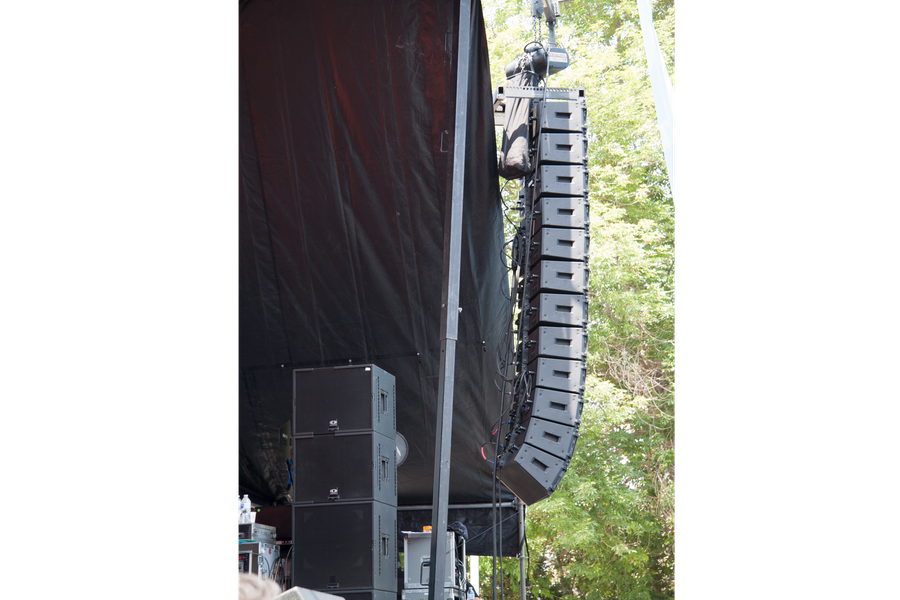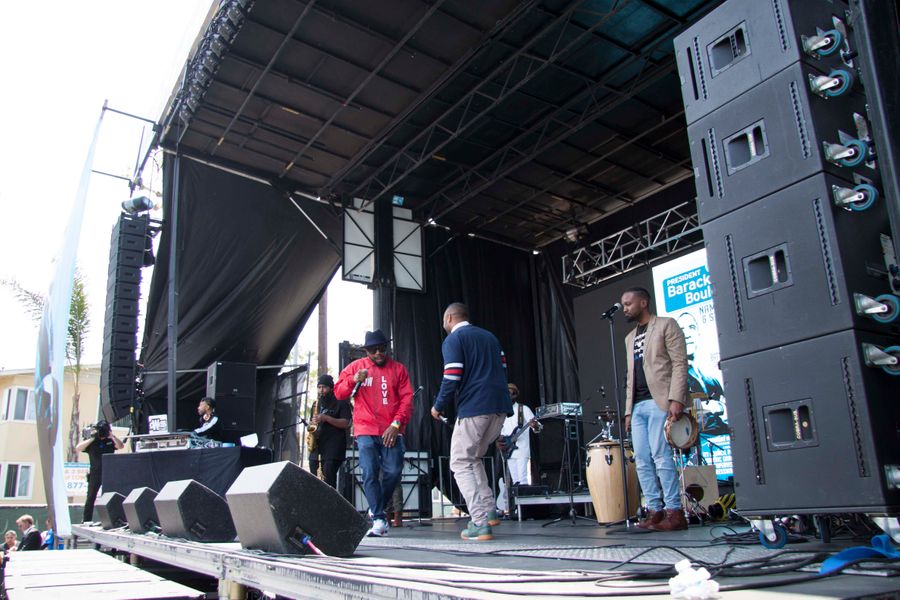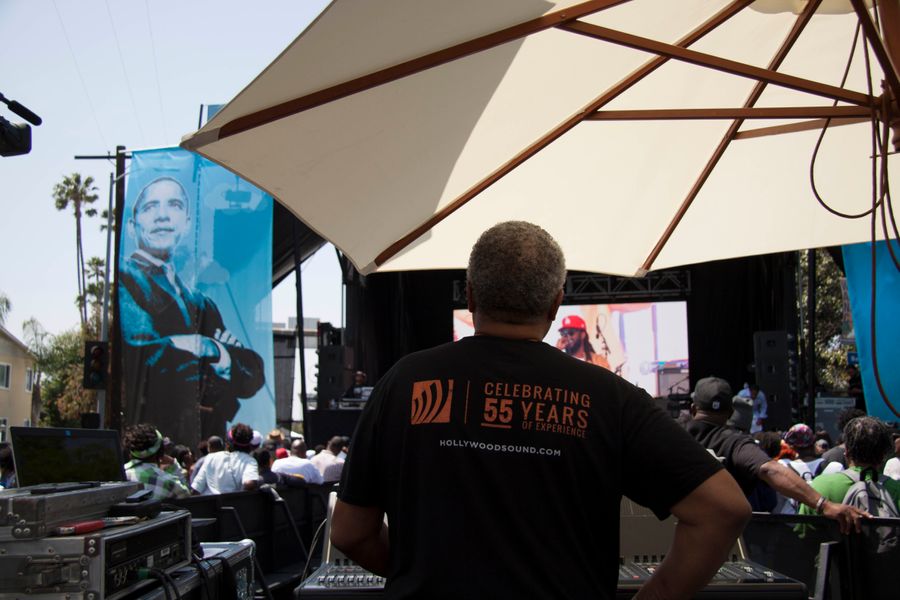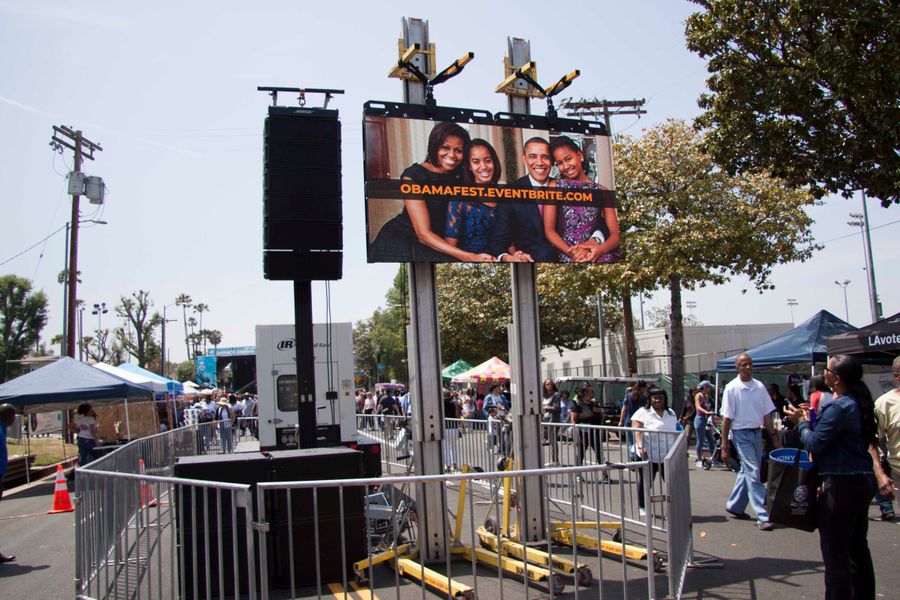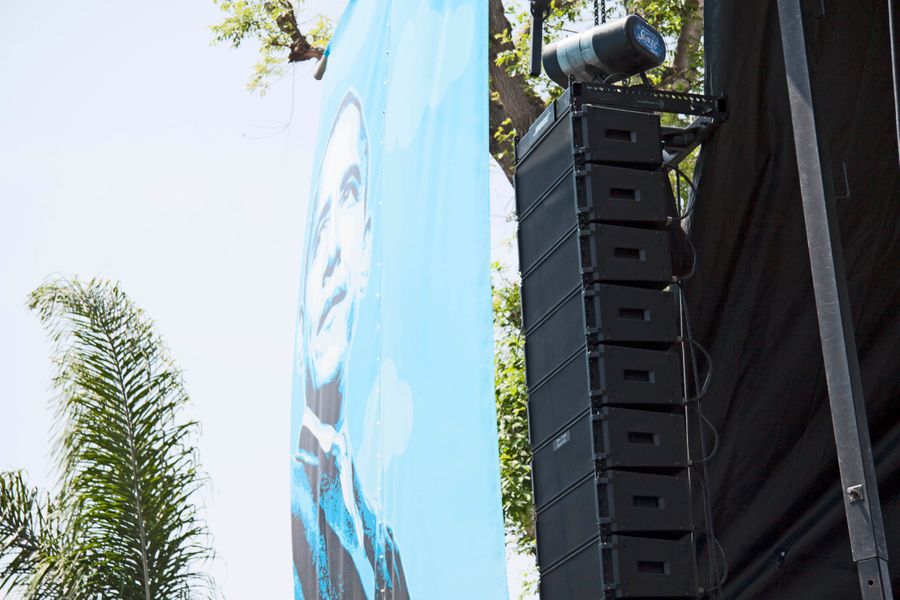 Recently, the City of Los Angeles hosted a "Naming" Ceremony and Street Festival in the Baldwin Hills / Crenshaw neighborhood of Los Angeles, to celebrate the official renaming of a south LA street as "President Barack Obama Boulevard", in honor of the former President. Hollywood Sound Systems was pleased to provide sound services for the event, including the state-of-the-art Bose Pro ShowMatch System. With an estimated 20,000 people in attendance, the day was highlighted by presentations from LA Mayor Eric Garcetti, City Council President Herb Wesson, and other community leaders – and mainstage performances featuring artists Doug E. Fresh, Yo-Yo, BJ The Chicago Kid, Battlecat, Kurupt, Alex Isley, Sheila E., and others. Click on any photo to begin a slideshow of images from the event – and visit our LIVE EVENTS page to view more images from the day and to learn more about our events services. (Photos: ©John Conard / Hollywood Sound Systems).
the amazing Bose Professional ShowMatch™ System is here.
The latest addition to our rental options — Hollywood Sound Systems presents the Bose Professional ShowMatch™ System — the cutting-edge portable solution for small to large-scale sound design — for concerts and festivals, conferences, corporate functions, premieres, events — and more! You have to hear it to believe it.
Contact us! Let's design the perfect sound solution for you!
The Yamaha Rivage PM Series — The PM10 & The PM7
Available now — Yamaha's groundbreaking RIVAGE PM SERIES — built on the philosophy that "the ideal starting point for creative audio engineering is transparent, uncolored sound, providing the perfect foundation for creative processing". Whether you're looking to purchase or rent a Rivage PM system — contact Hollywood Sound Systems today!
SMART. SOUND. SOLUTIONS.
HOLLYWOOD SOUND SYSTEMS specializes in the development, operation, maintenance, and creative application of pro audio technologies. We have provided sound systems for nearly every type of occasion successfully for nearly 60 years. As an authorized dealer for the most respected brands in the industry — whether you are seeking the cutting-edge innovations of today, or the finest vintage microphones and equipment of the last century — if it has to do with SOUND — give us a call — (323) 466-2416 — we're here to serve you!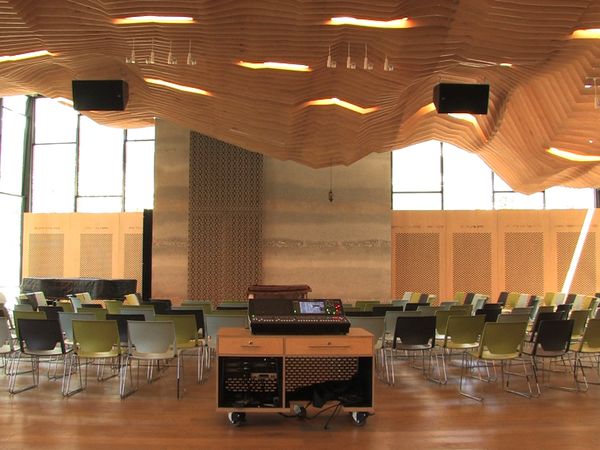 • RENTALS AND SALES
• LIVE EVENT SUPPORT
• TURN-KEY PRODUCTION SERVICES
• DESIGN AND CONSULTATION
• ADA COMPLIANCE
• AND MORE!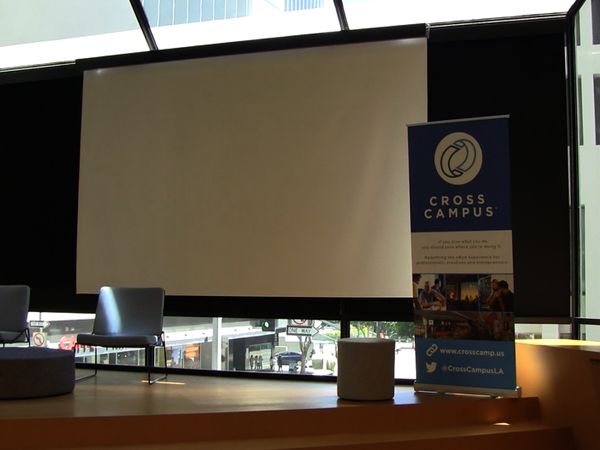 • TELEVISION / FILM / THEATRICAL PRODUCTION
• CONCERT PRODUCTION
• HOUSES OF WORSHIP
• SPECIAL EVENTS
• SCHOOLS / CIVIC / CORPORATE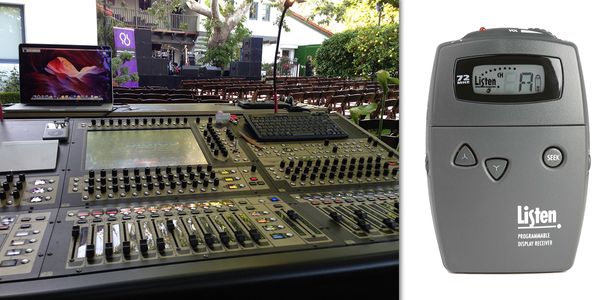 We have one of the most extensive — and most diverse — pro audio equipment selections for rental and sale in the Los Angeles region — including new and vintage audio equipment, microphones, PA and monitor speaker systems, communication packages, wireless microphones, mixers, and studio monitors. We also provide assistive listening systems, and solutions for multi-lingual translation and interpretation applications — including the product line from Listen Technologies — for ADA Compliance, event production, interpretation, press conferences, seminars, tours, and more — for houses of worship, education, courtrooms, meeting areas, theaters, corporate offices, conference rooms, conventions, and tour guides and groups.