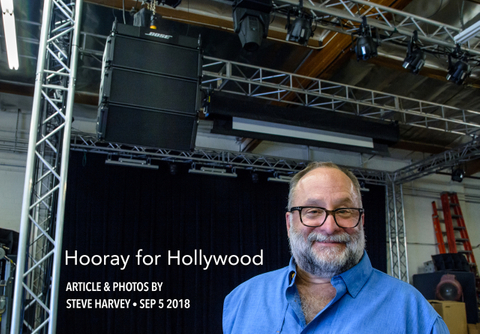 Steve Harvey has written an article in ProSound News — describing Hollywood Sound Systems, a bit of our history, some of our contributions to the sound industry over the years — and highlighting our new Bose Professional ShowMatch DeltaQ Line Array System, which was used at this year's summer concert series in downtown Los Angeles. Harvey writes, "Harrison enjoys the challenges presented by his clients: "Somebody will say they want to do something out of the ordinary; I rather revel in those things." This beautifully captures the passion and attitude of the entire Hollywood Sound Systems staff! — Read the full article here! (Photo by Steve Harvey.)
the amazing Bose Professional ShowMatch™ System is here.
The latest addition to our rental options — Hollywood Sound Systems presents the Bose Professional ShowMatch™ System — the cutting-edge portable solution for small to large-scale sound design — for concerts and festivals, conferences, corporate functions, premieres, events — and more! You have to hear it to believe it.
Contact us! Let's design the perfect sound solution for you!
The Yamaha Rivage PM Series — The PM10 & The PM7
Available now — Yamaha's groundbreaking RIVAGE PM SERIES — built on the philosophy that "the ideal starting point for creative audio engineering is transparent, uncolored sound, providing the perfect foundation for creative processing". Whether you're looking to purchase or rent a Rivage PM system — contact Hollywood Sound Systems today!
SMART. SOUND. SOLUTIONS.
HOLLYWOOD SOUND SYSTEMS specializes in the development, operation, maintenance, and creative application of pro audio technologies. We have provided sound systems for nearly every type of occasion successfully for nearly 60 years. As an authorized dealer for the most respected brands in the industry — whether you are seeking the cutting-edge innovations of today, or the finest vintage microphones and equipment of the last century — if it has to do with SOUND — give us a call — (323) 466-2416 — we're here to serve you!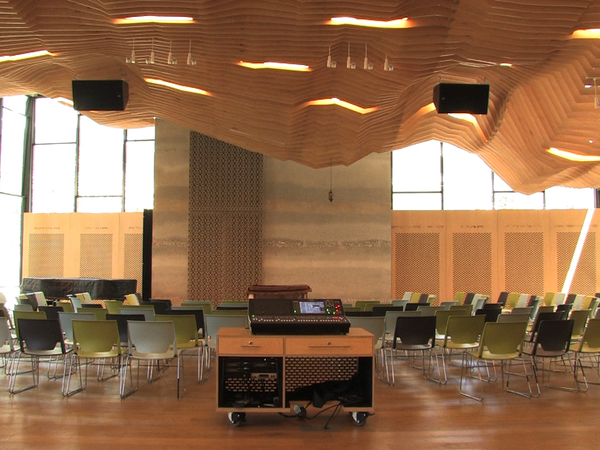 • RENTALS AND SALES
• LIVE EVENT SUPPORT
• TURN-KEY PRODUCTION SERVICES
• DESIGN AND CONSULTATION
• ADA COMPLIANCE
• AND MORE!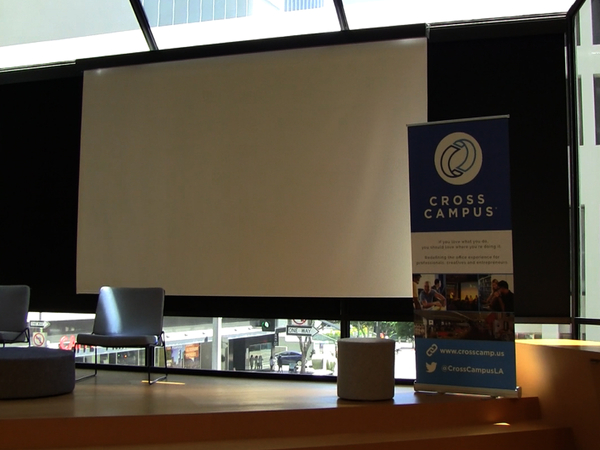 • TELEVISION / FILM / THEATRICAL PRODUCTION
• CONCERT PRODUCTION
• HOUSES OF WORSHIP
• SPECIAL EVENTS
• SCHOOLS / CIVIC / CORPORATE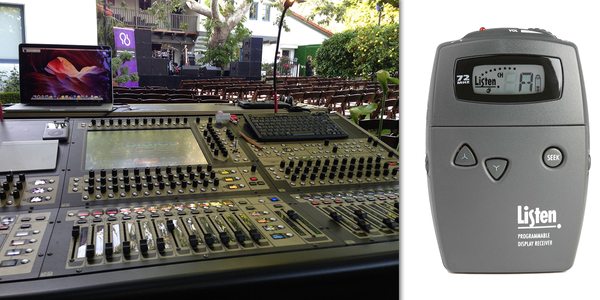 We have one of the most extensive — and most diverse — pro audio equipment selections for rental and sale in the Los Angeles region — including new and vintage audio equipment, microphones, PA and monitor speaker systems, communication packages, wireless microphones, mixers, and studio monitors. We also provide assistive listening systems, and solutions for multi-lingual translation and interpretation applications — including the product line from Listen Technologies — for ADA Compliance, event production, interpretation, press conferences, seminars, tours, and more — for houses of worship, education, courtrooms, meeting areas, theaters, corporate offices, conference rooms, conventions, and tour guides and groups.
Hollywood Sound Systems
4209 Vanowen Place
Burbank, CA 91505