THE RTS ROAMEO WIRELESS INTERCOM SYSTEM at Hollywood Sound Systems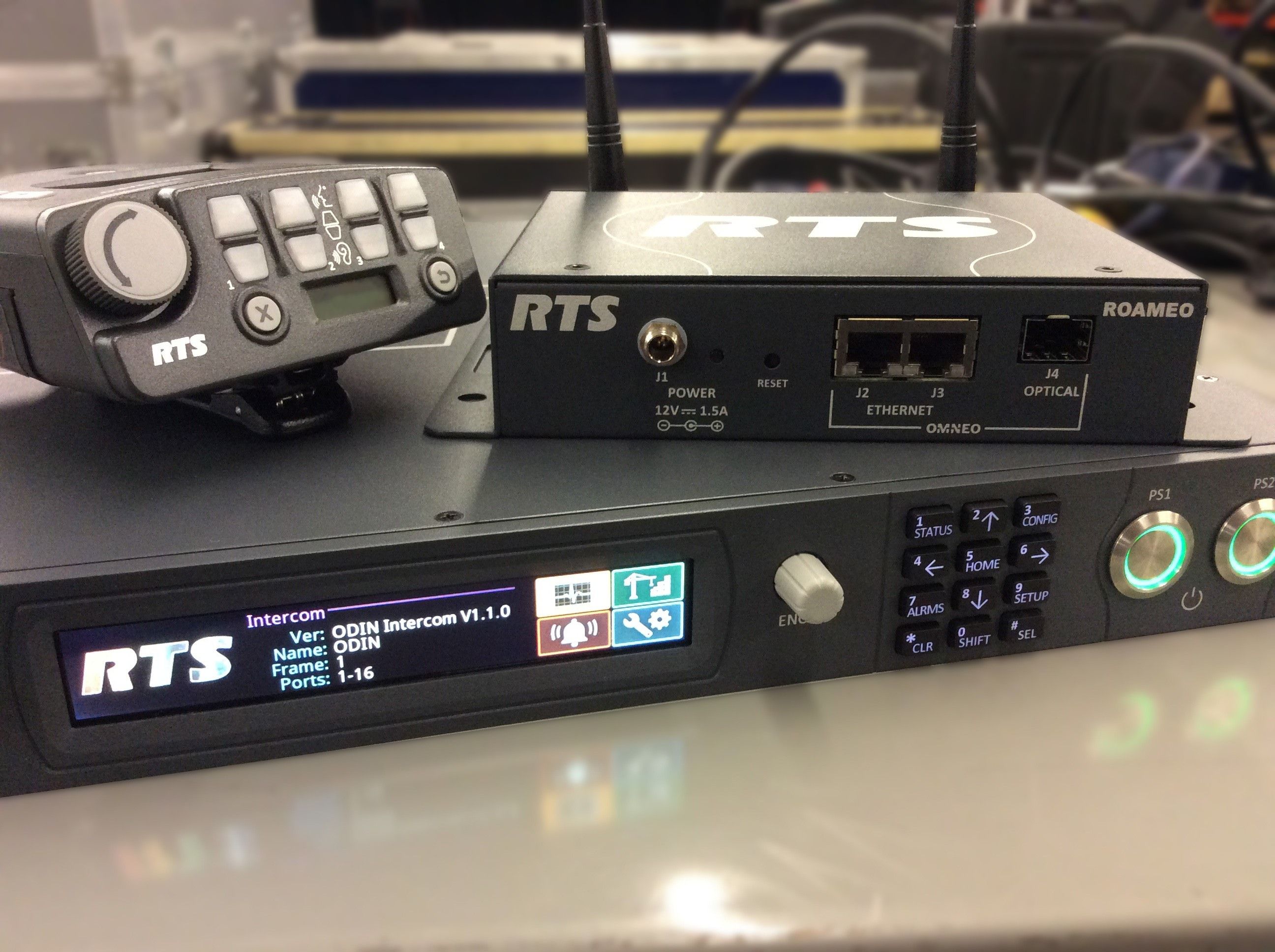 Over the years, RTS has become synonymous with the highest standard in professional intercom systems — providing essential behind-the-scenes support for all forms of production in the entertainment and presentation industries. Today's generation of RTS products builds upon this remarkable legacy — combining ease-of-use with intelligent design to provide exceptionally clear communication, superior coverage, and uncomplicated scalability — vital elements that support effective teamwork and functionality.
The RTS ROAMEO Wireless Intercom System provides high-quality audio and seamless matrix integration to a large number of simultaneous users across a wide area via an integrated digital wireless beltpack and associated access points — based on the globally-accepted, professional grade, license-free DECT standard (Digital Enhanced Cordless Telecommunications) — which is future-proofed, with a protected frequency band. A basic ROAMEO system includes the RTS ODIN OMNEO Digital Intercom System, RTS TR-1800 Beltpacks, AP-1800 Access Points, headsets, and accessories — including batteries, charger, and pole-mount kit.
THE RTS ODIN OMNEO DIGITAL INTERCOM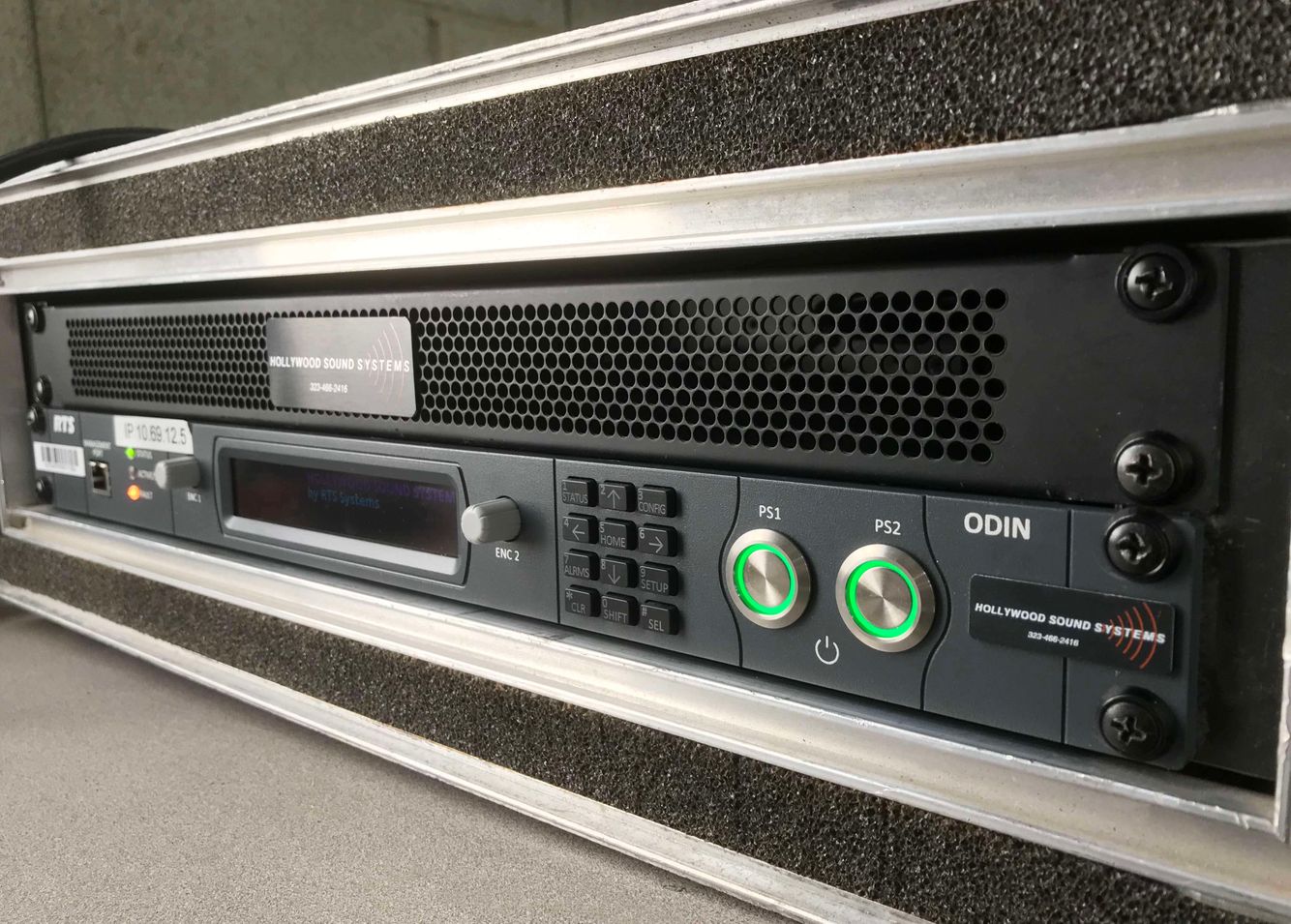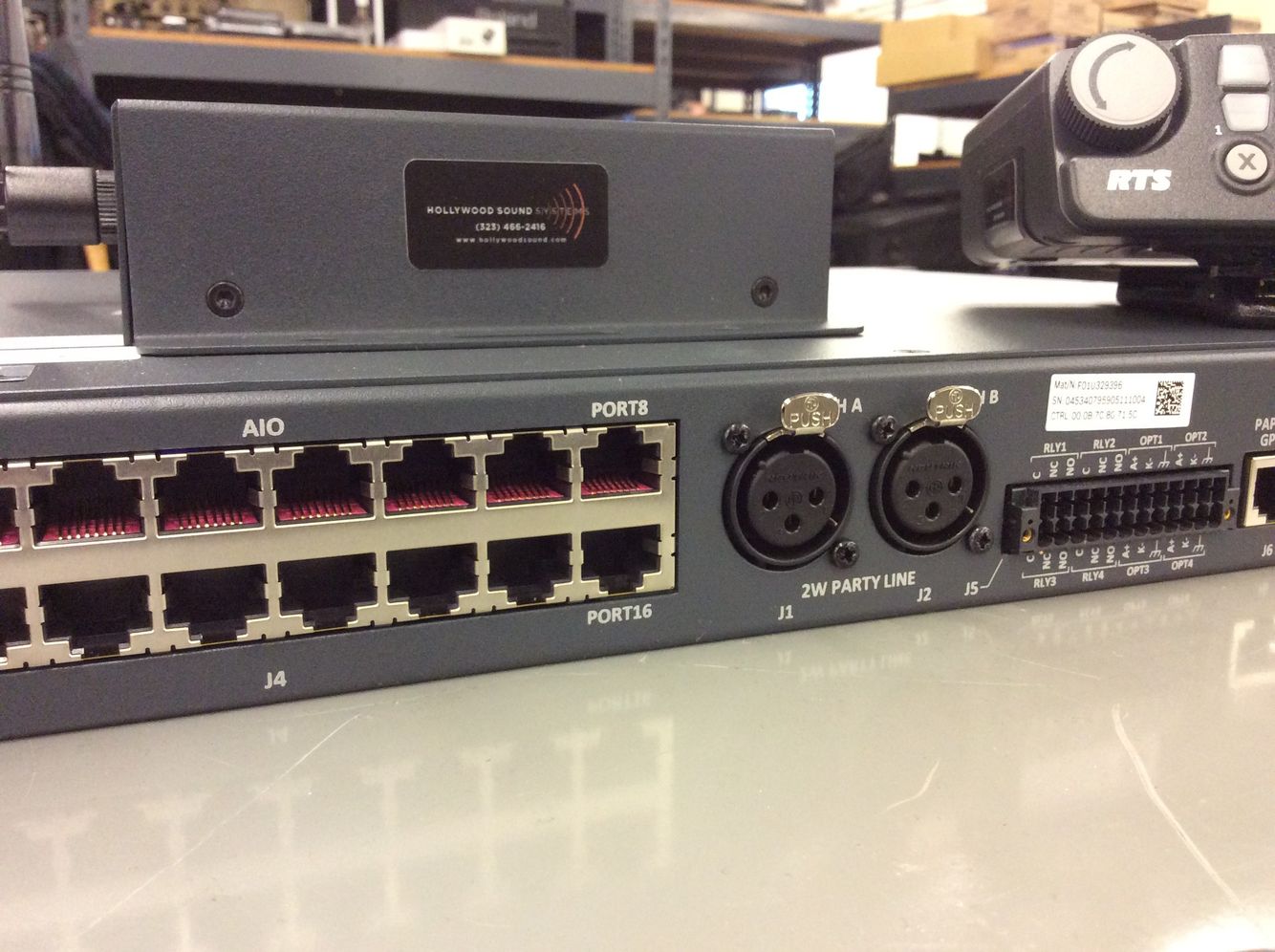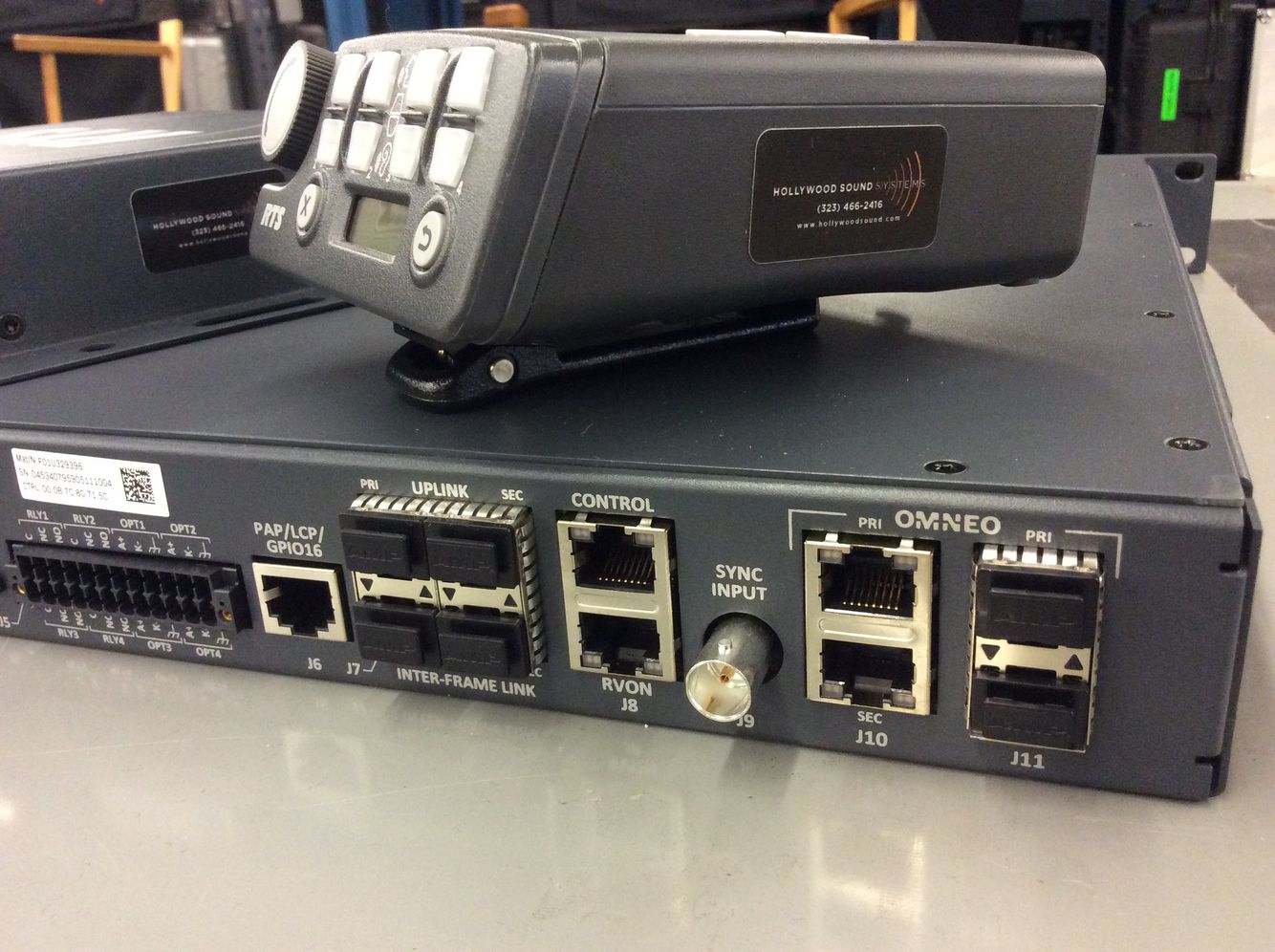 The RTS ODIN Omneo Digital Intercom is a state-of-the-art, robust, full-featured matrix system — a real game-changer — combining the functionality of multiple RTS technologies — all in 1 RU. Designed to make a professional matrix solution more accessible and easier to use than ever before, the RTS ODIN Omneo System provides broad integration with future, current, and legacy RTS products — supporting IP-based ROAMEO wireless systems as well as analog RTS legacy key panels and beltpacks. It's scalable and versatile — featuring IP-based Dante-compatible OMNEO technology that connects seamlessly to both digital devices and analog two- and four-wire devices, and accommodating up to 128 ports. No wonder RTS describes ODIN as the most comprehensive intercom solution they've ever made.
THE RTS TR-1800 ROAMEO WIRELESS BELTPACK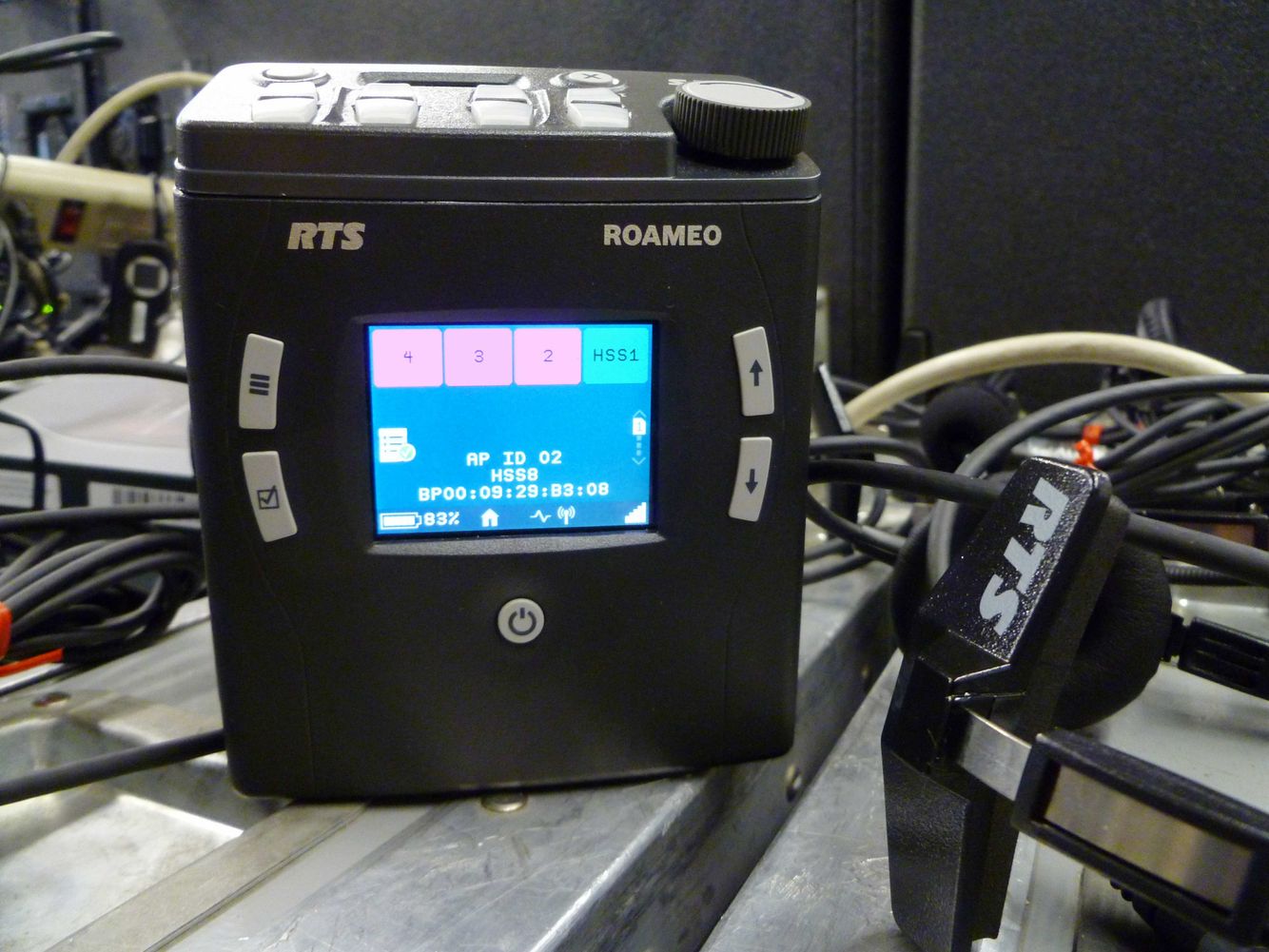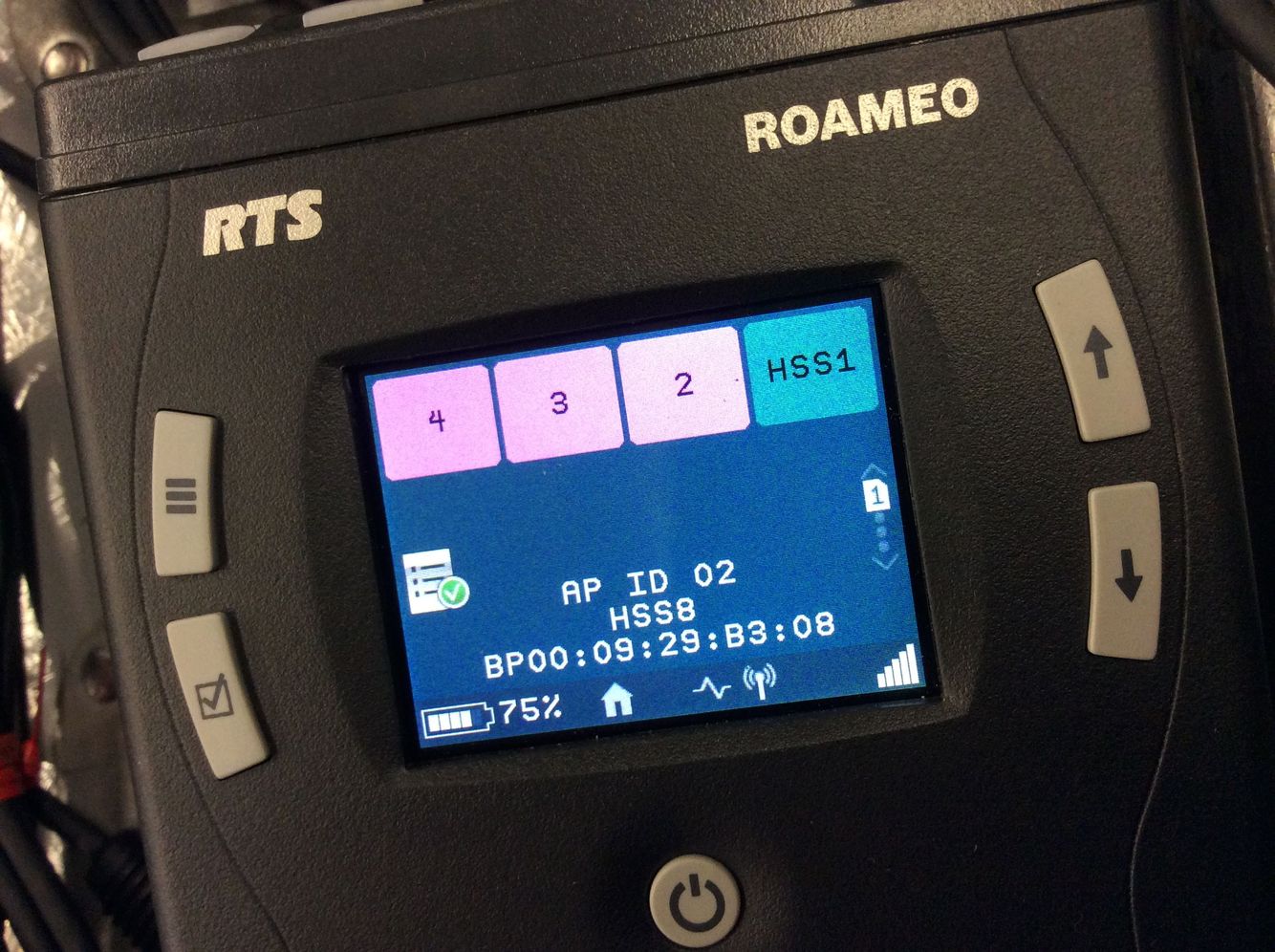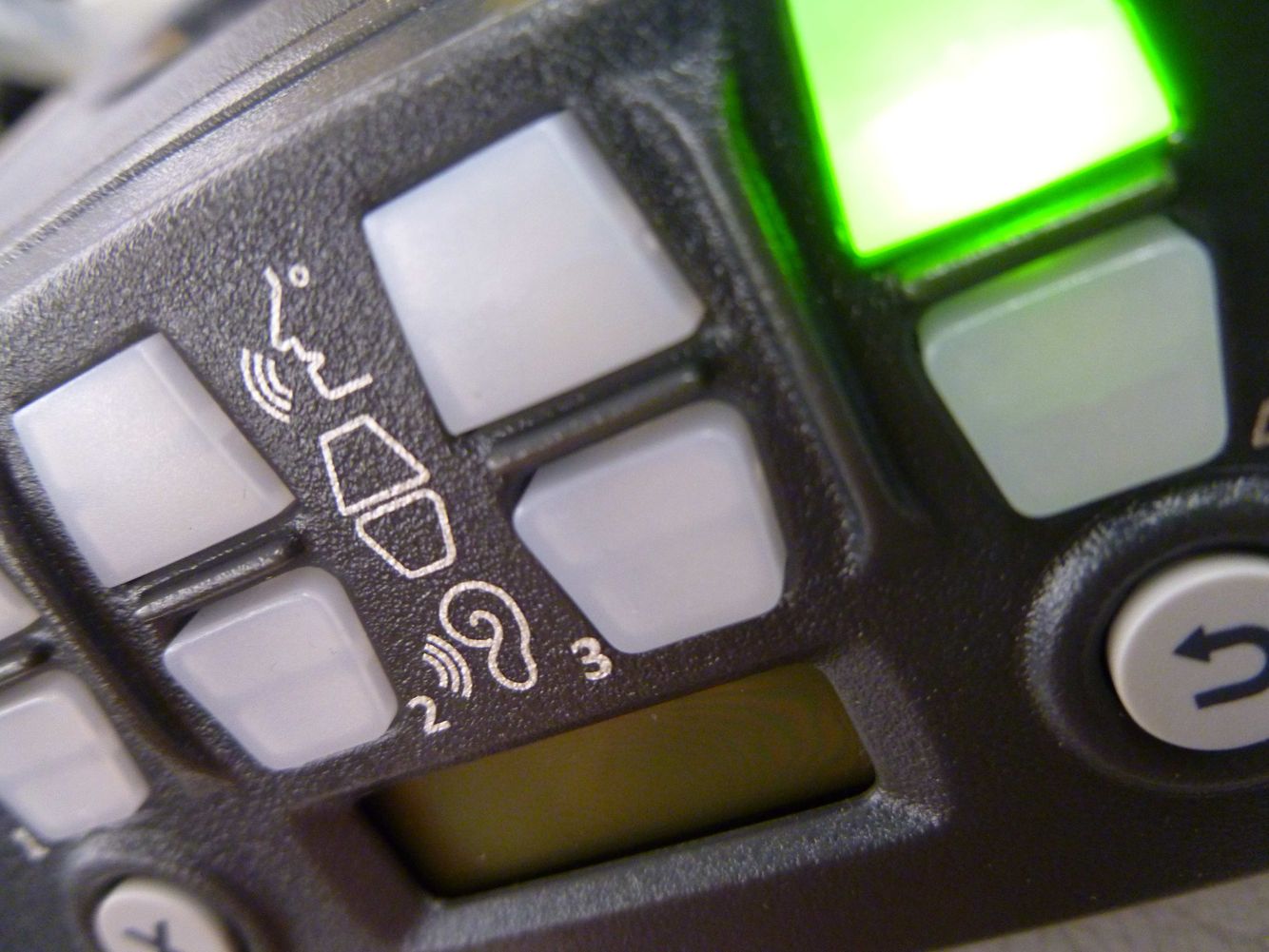 The lightweight, durable RTS TR-1800 ROAMEO Wireless Beltpack provides "roaming" ability between access point locations with seamless communication. It boasts the smallest enclosure in its class — and it's easy to set up and operate — featuring a large color TFT-display, intuitive icon-based menu structure, multi-language help screens, 4-channels, and 4 talk/listen buttons designed in different tactile shapes to facilitate use in low-light conditions without the need to actually look for the button. The TR-1800 is programmed using the same software as for RTS wired keypanels. The software is easily upgraded via USB drive.
THE RTS AP-1800 ACCESS POINT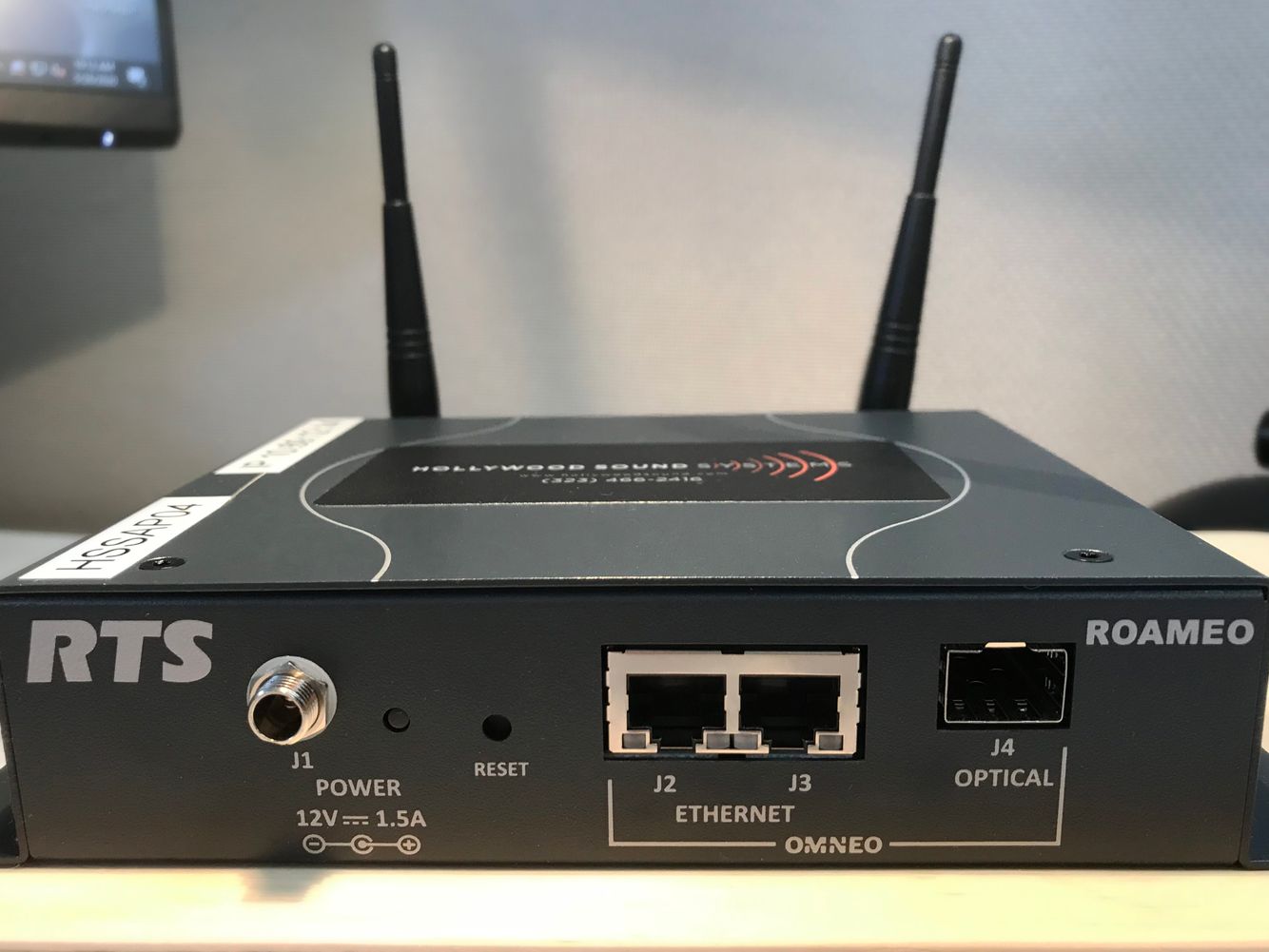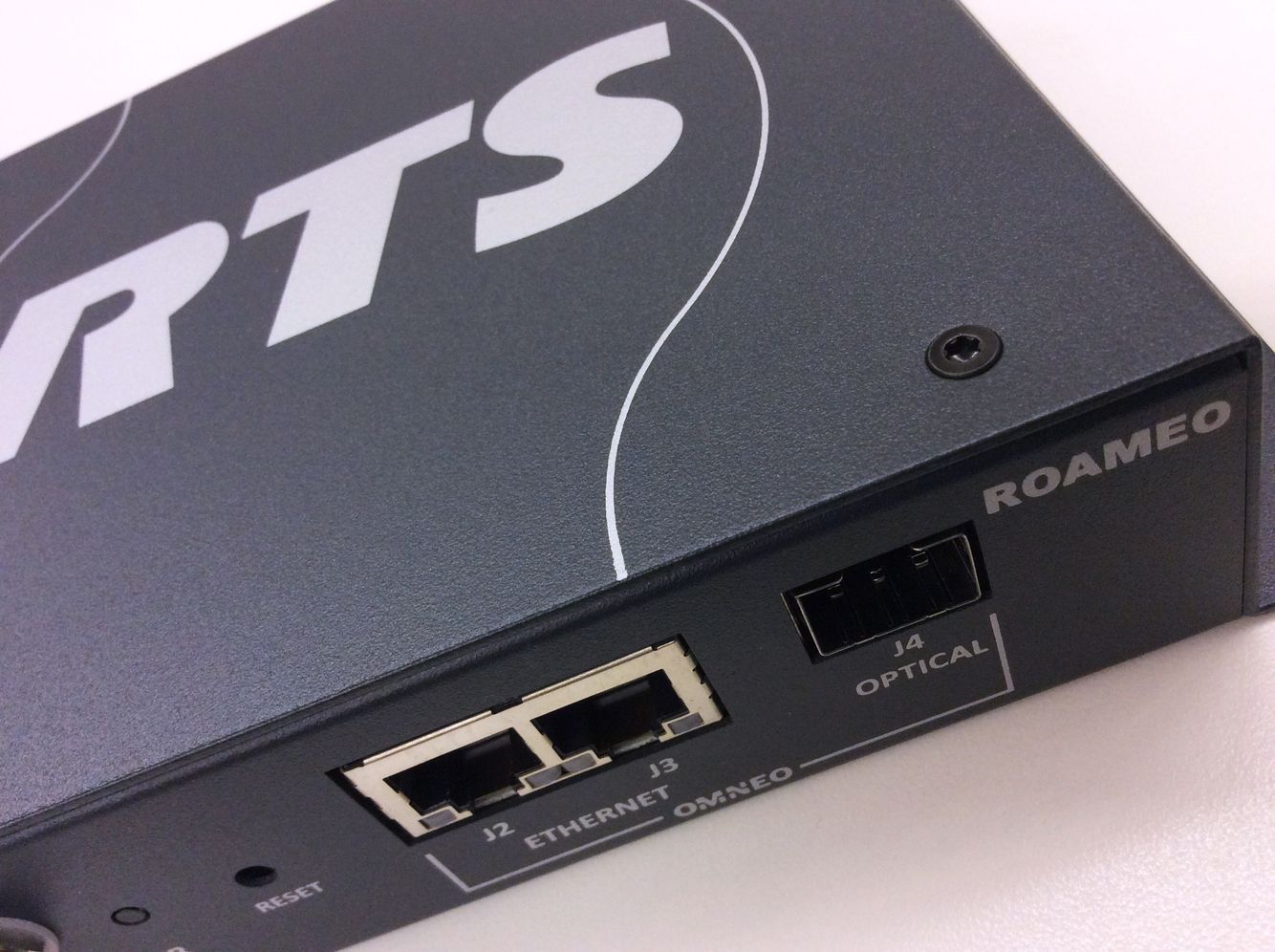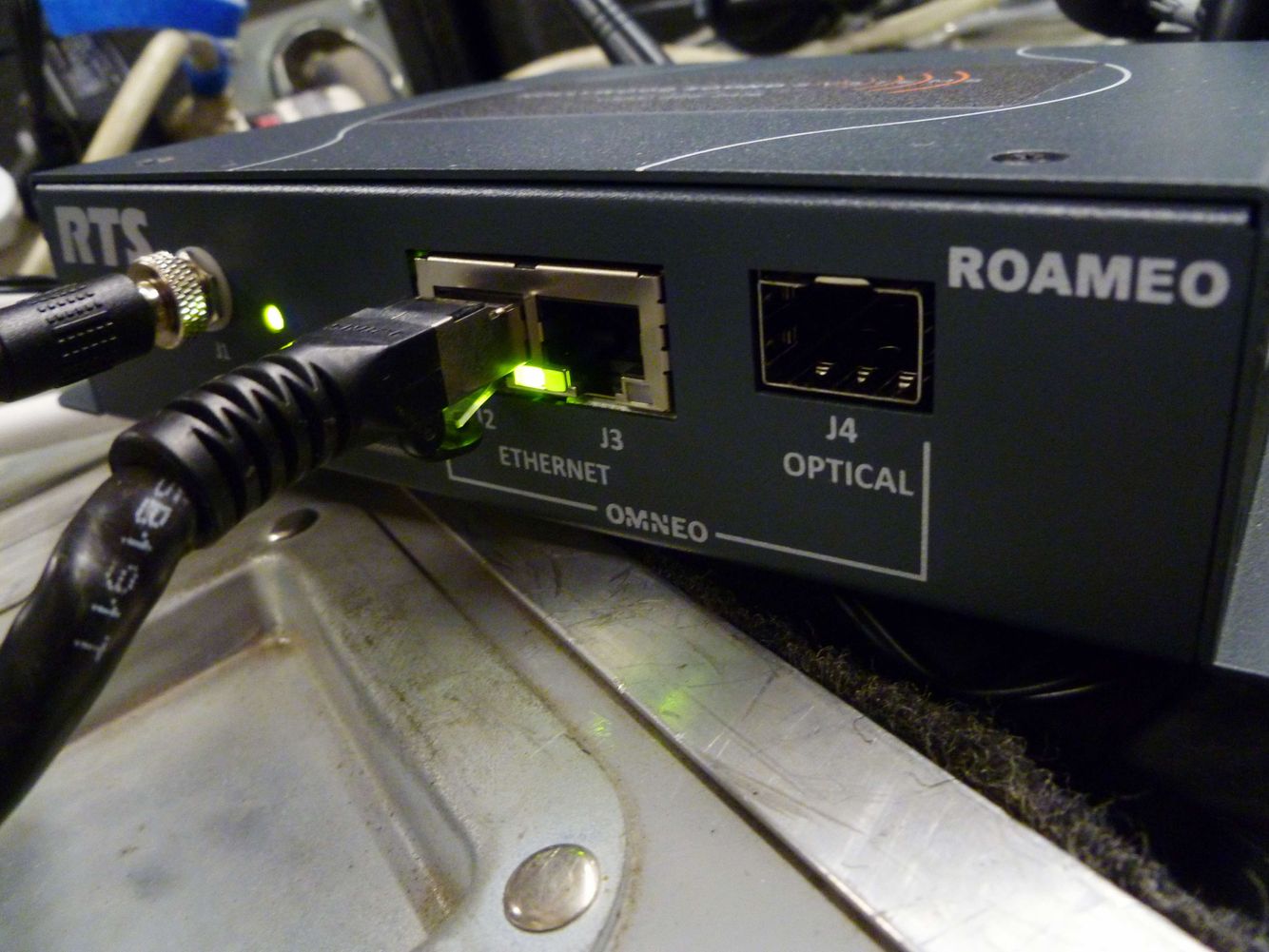 The RTS AP-1800 Access Points provide crucial interoperability, reliability and flexibility — converting DECT signals into Dante-compatible OMNEO IP-technology. It features a built-in IP switch that adds multiple streams together in the same cable and will configure itself automatically. The units are protected by a durable aluminum enclosure — designed for vertical or horizontal placement requiring a minimum of space.
With a ROAMEO system, beltpacks move — or "roam" — via OMNEO — from coverage area of one access point to the coverage area of another access point. If you aren't familiar with OMNEO, it's the uniquely powerful, flexible IP technology, developed by Bosch, for media transmission and system control, upon which the latest generation of RTS advanced digital audio matrix and keypanel products are based. "Roaming" occurs in a nearly seamless way — transparent to the user — and, since it doesn't involve any processing on the OMI Card, the OMNEO bit stream is completely uninterrupted. Through strategic placement of access points, a continuous field of coverage area can be created where beltpack users are able to work without loss of communication. As a result, the ROAMEO system packs a lot of possibilities and options for expansion.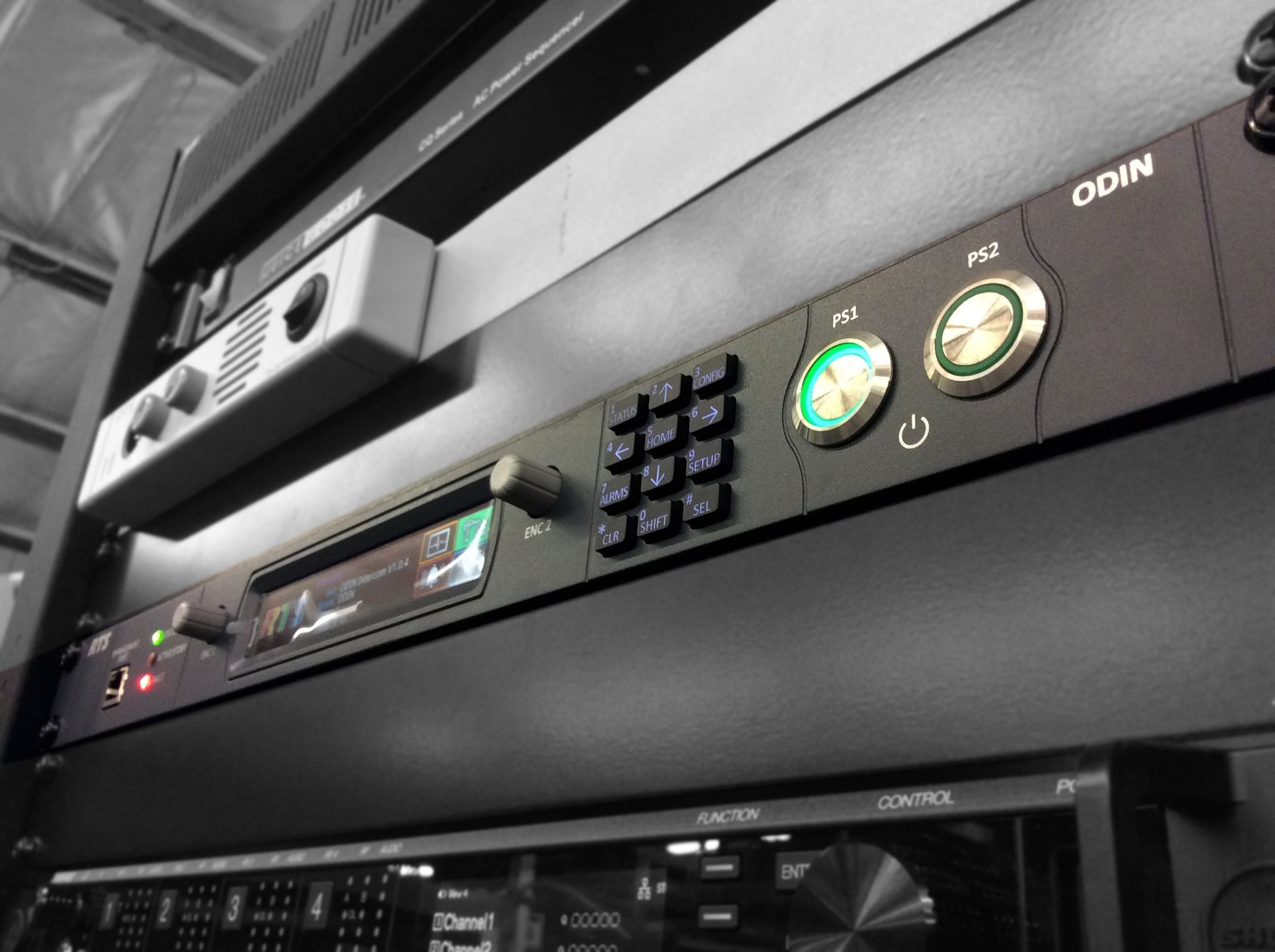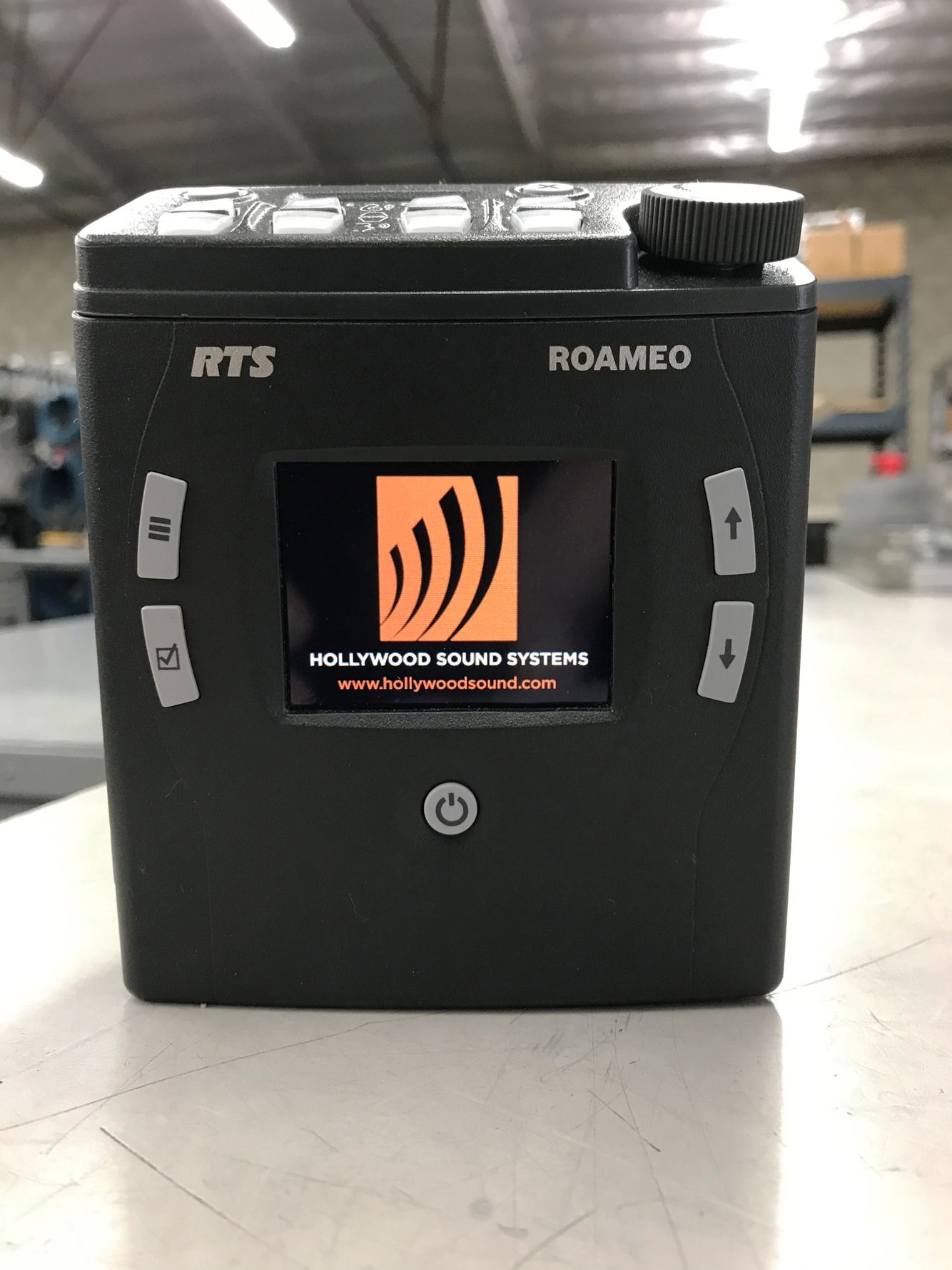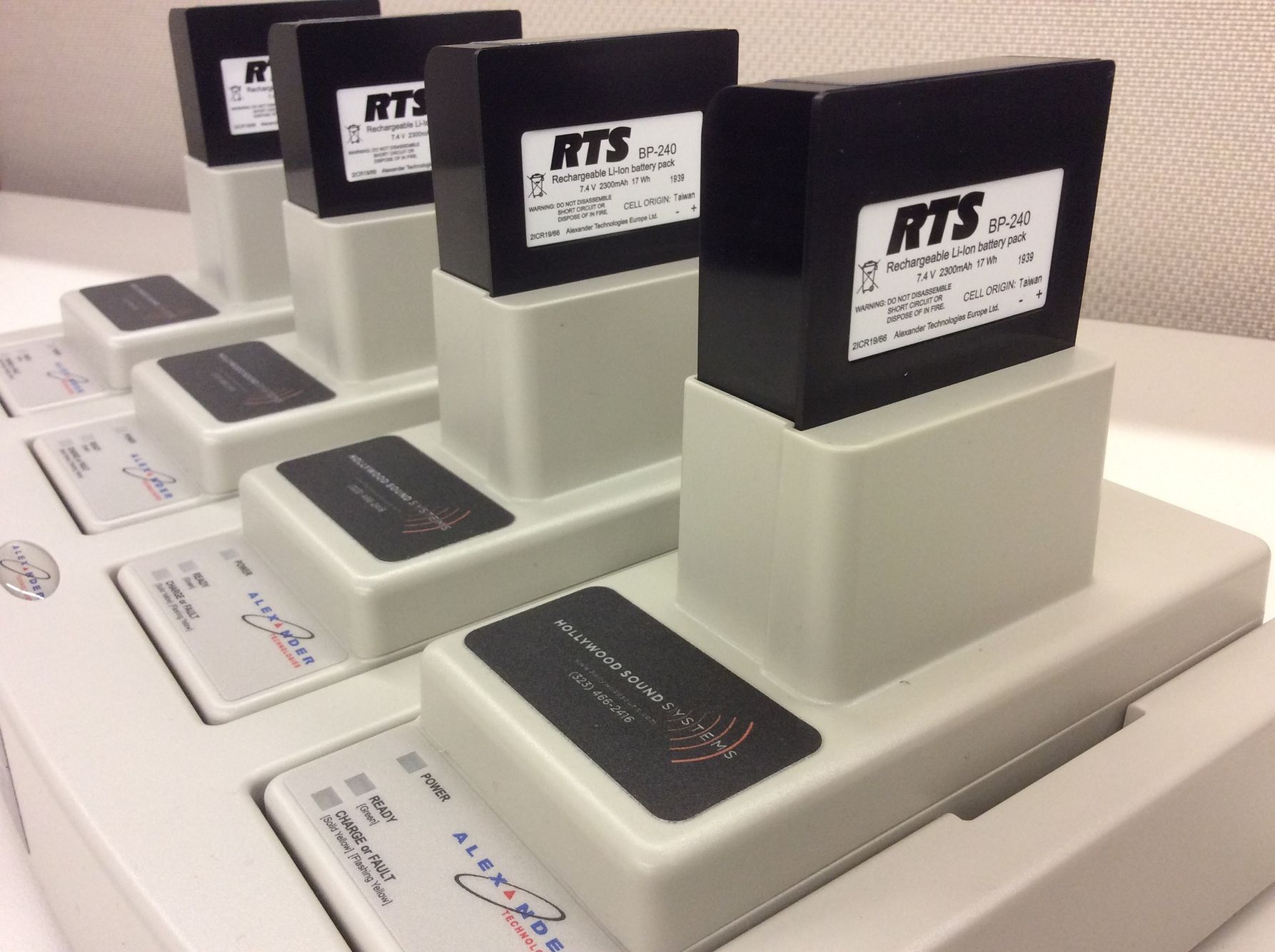 If you haven't tried the new RTS ROAMEO Wireless Intercom System yet, prepare to be impressed by the incredible clarity and presence of the sound, by the abundance of features, and also by the design details that make it easy-to-use for a wide range of professional intercom applications where wireless communication is essential.
Hollywood Sound Systems has been providing the latest innovations in professional sound systems, audio equipment, and audio solutions — for rental and sale — for 60 years. Let us help you design the perfect wireless intercom system for your situation, production, or next occasion! Give us a call — 323-466-2416 — or drop us a line — to find out more about the RTS ROAMEO Wireless Intercom System and the RTS ODIN OMNEO Digital Intercom Matrix.