Shure Axient Digital Wireless Systems
The Shure Axient Digital System integrates the most cutting-edge innovations of Shure's professional wireless audio technology into a groundbreaking and feature-rich system that brings an unprecedented level of signal stability, sound clarity, and confident, superb performance to the most challenging RF environments. Drop us a line for more information — or, give us a call — 323-466-2416. You may also download a PDF of this page.
ABOUT THE AXIENT DIGITAL SYSTEM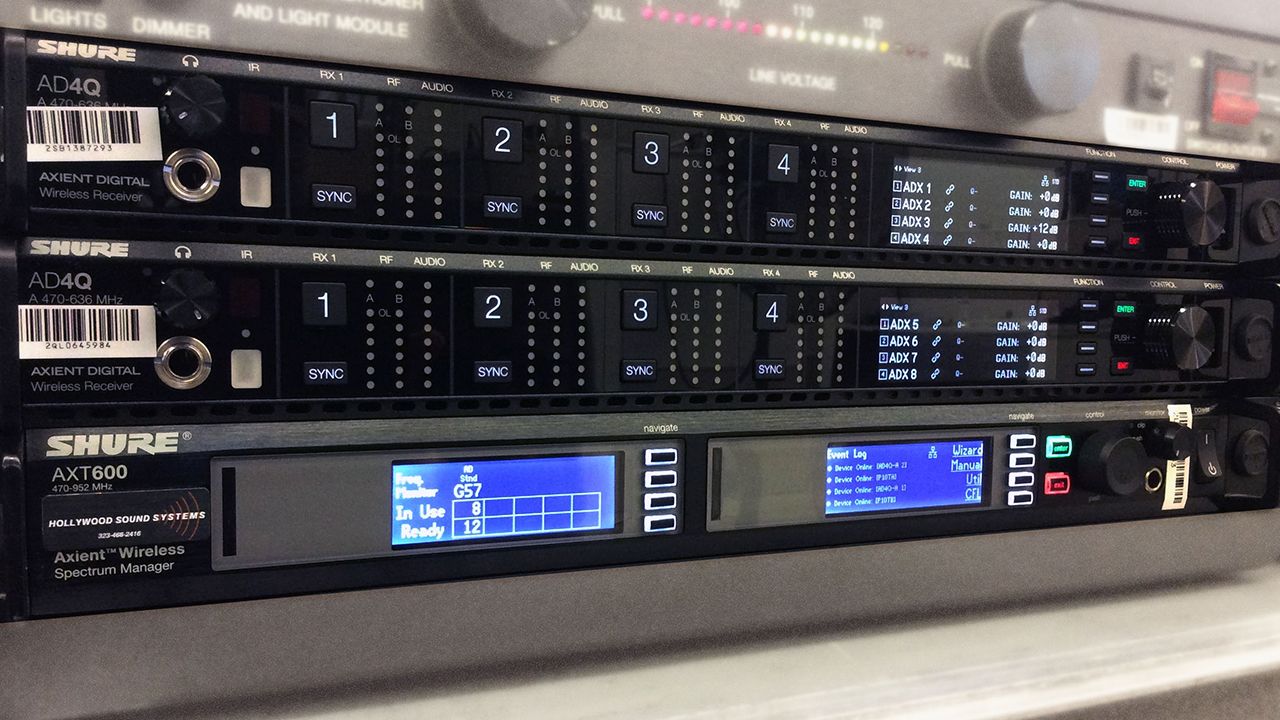 Shure's Axient Digital Wireless Mic SYSTEM Components —
Hollywood Sound Systems offers both the AD4D 2-Channel Digital Receiver — as well as the AD4Q 4-Channel Digital Receiver — along with the AXT600 Axient Spectrum Manager, ADX1M Micro Bodypack Transmitters, the AD610 Diversity ShowLink® Access Point, & the SB840M Networked Battery Charger.
The AD4Q Four-Channel Digital Receiver — sets a new standard in spectral efficiency with features that include a wide-tuning range up to 184 MHz, low latency, High Density (HD) mode, Quadversity mode for extended antenna coverage & improved RF signal-to-noise, true digital diversity reception per channel for drop-out resistance, networked control, AES3+AES67+Dante™ output, and signal routing options.
The AXT600 Axient Spectrum Manager — provides wide-band UHF spectrum scanning, analysis, and compatible frequency coordination — scans and analyzes the global UHF spectrum (470-952 MHz) in approx. 1 minute — enables powerful RF protections, interference detection & avoidance via ShowLink® — is compatible with Axient® Digital & other Shure networked wireless systems — and, easily connects to your computer or ShowLink® Access Point via 2 Ethernet ports.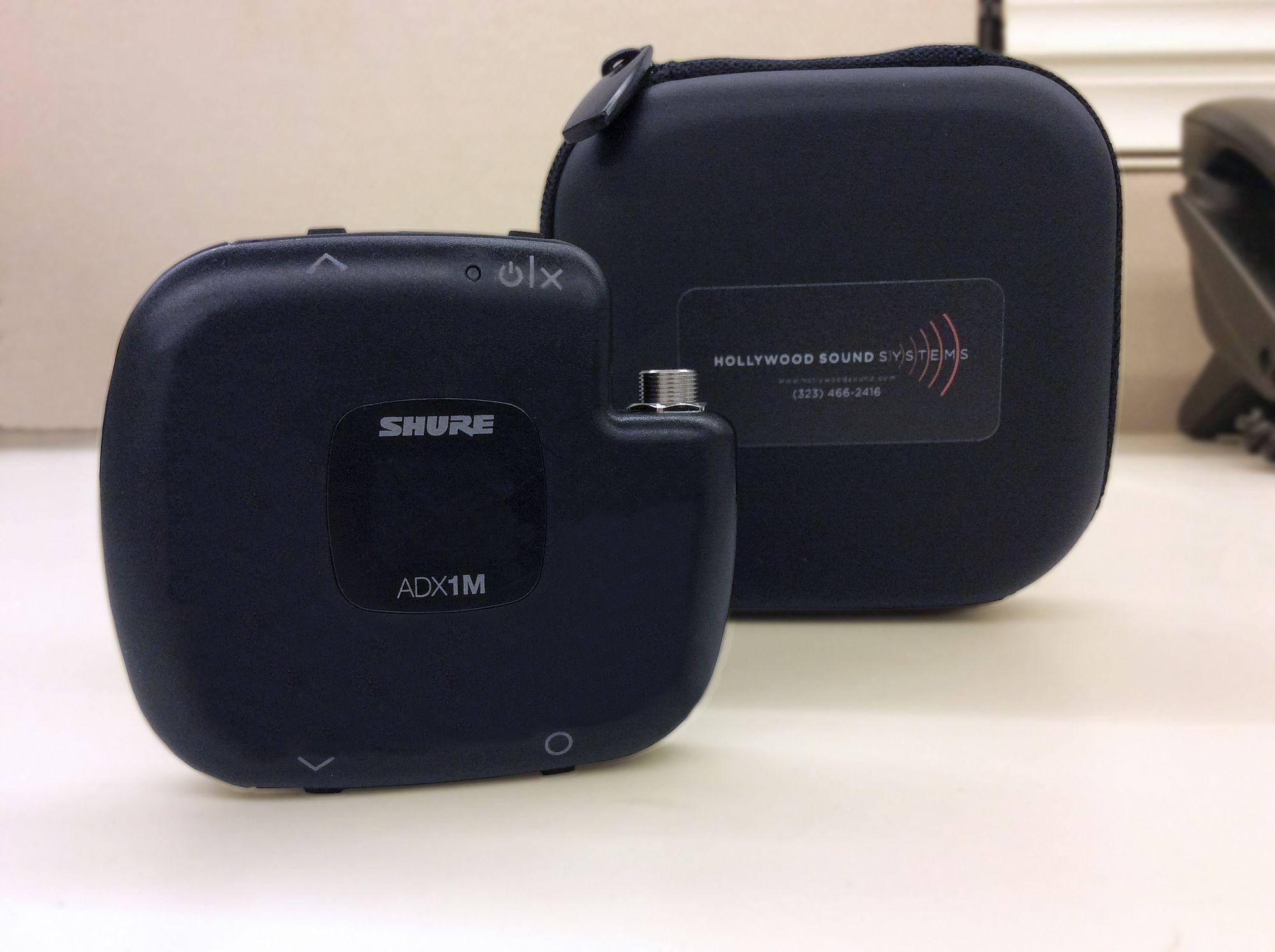 The ADX1M - Micro Bodypack Transmitter — is an incredibly small, smooth, user-friendly bodypack with internal antenna for better concealment & comfortable wear — delivers impeccable audio quality & RF performance, is equipped with ShowLink® remote control for real-time parameter adjustments & interference avoidance, and features wide tuning, High Density (HD) mode, sealed switches & LEMO connectors for moisture protection.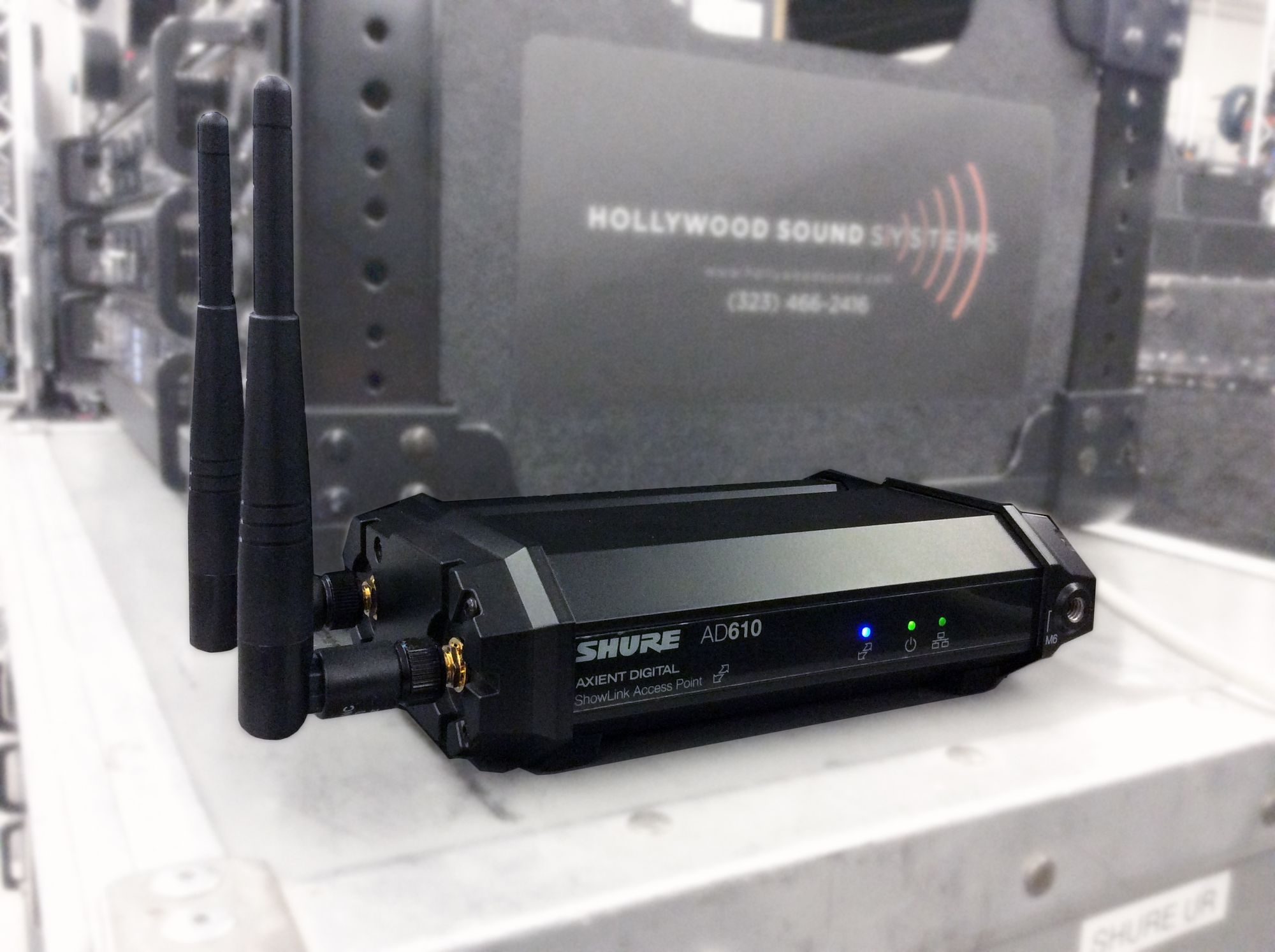 The AD610 Diversity ShowLink® Access Point — enables real-time remote control of all ShowLink®-enabled Axient® transmitters, including both ADX & AXT series models — up to 24 transmitters per access point.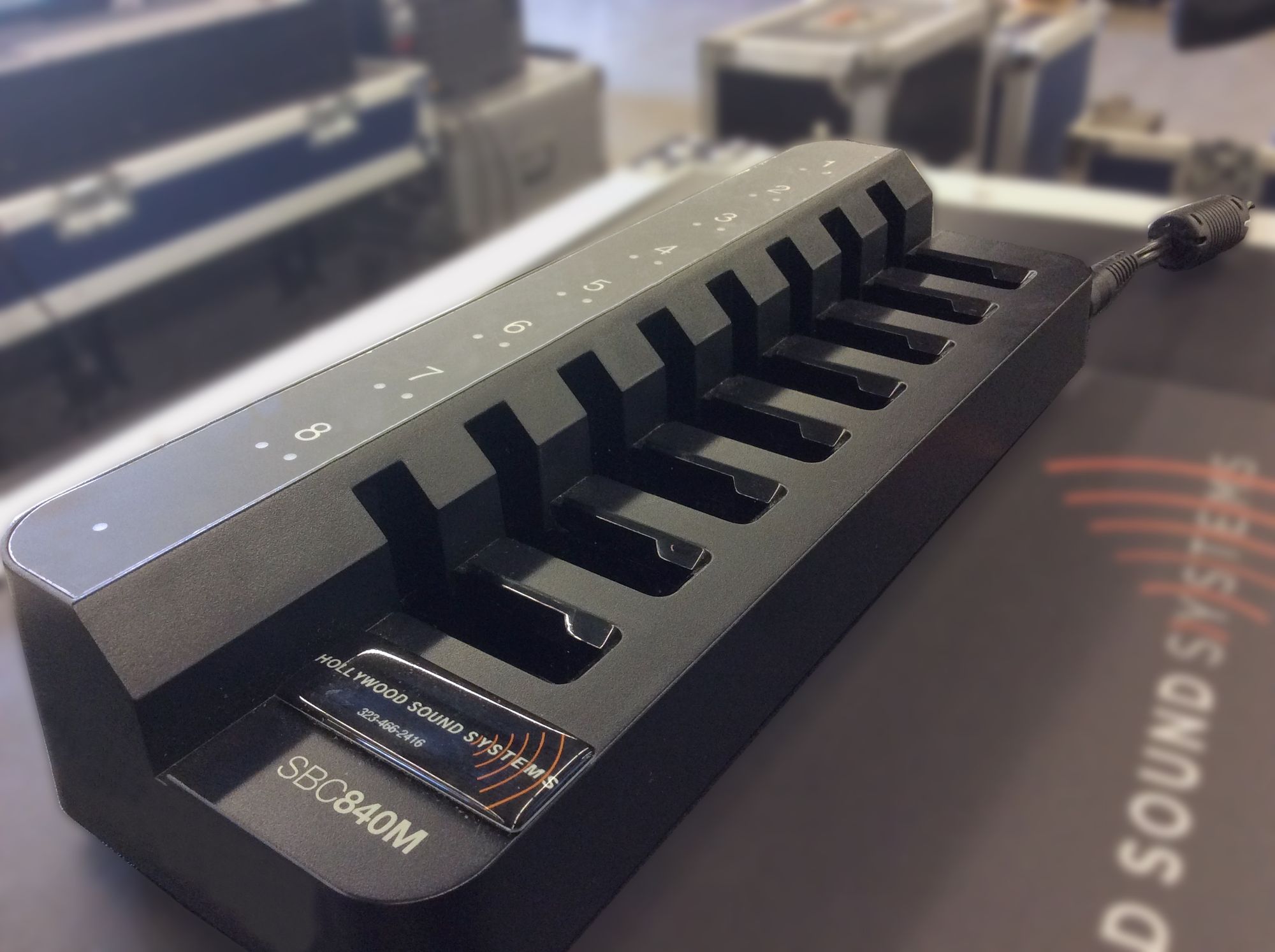 The SBC840M Networked Battery Charger — provides a compact charging and storage solution for up to 8 SB910M batteries — is network-enabled to allow for remote monitoring of charger and battery parameters using Shure Wireless Workbench Software.
Hollywood Sound Systems has been in the business of designing and providing the very best in professional wireless microphone systems — for sale and rental — for nearly 60 years — & we can help you design the perfect wireless sound solution for your situation or next occasion! Give us a call — 323-466-2416, or drop us a line.