DENON ENVOI - Quick Start Guide & PDF
The Denon Envoi Portable Speaker System is a compact and easily transportable AC or battery powered PA system that features a built in UHF wireless system with hand mic, SD card reader, MP3 players (USB), and Bluetooth; has retractable handle and wheels. Follow these basic steps to quickly begin using the system. You may also download a PDF of this quick start guide.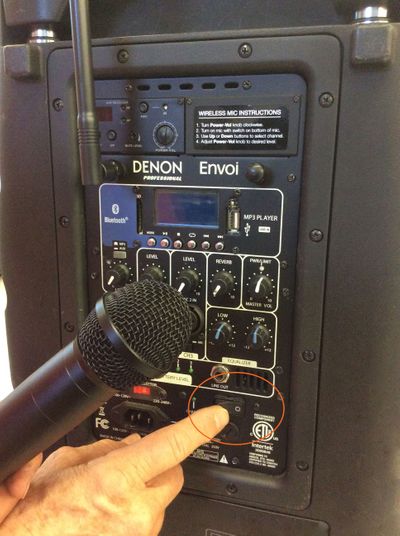 1)
Turn on the main power switch, located on the lower section of the back panel.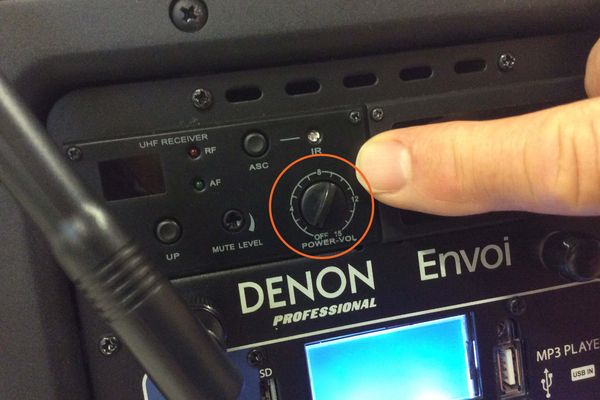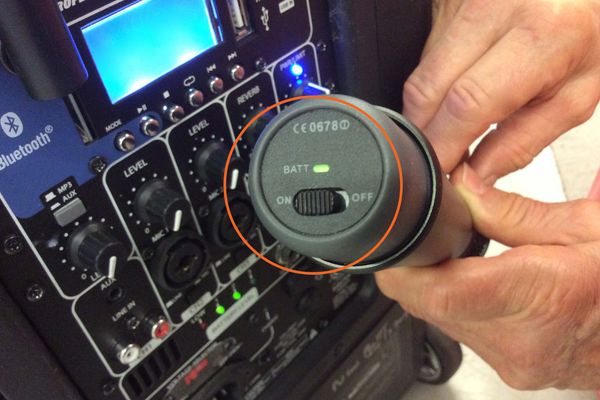 3)
Turn on the RF Transmitter (switch is on the bottom of the microphone). As you test the mic, adjust the volume of the speaker.
CHANGING CHANNELS - IF YOU ENCOUNTER INTERFERENCE WITH THE MICROPHONE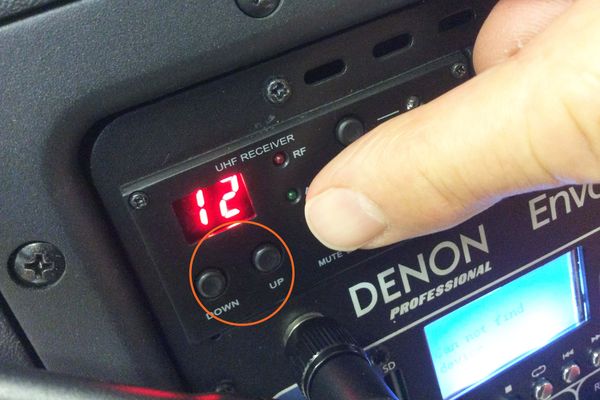 4)
Change channel via up/down buttons - find a channel number that works for your location - ultimately one that has no interference.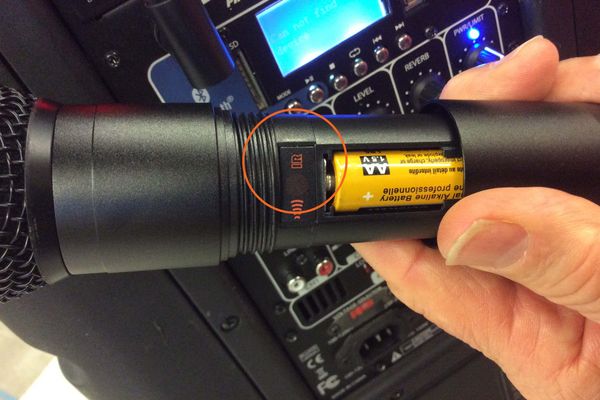 5)
Open the transmitter (the microphone), and locate the IR Symbol inside the battery compartment.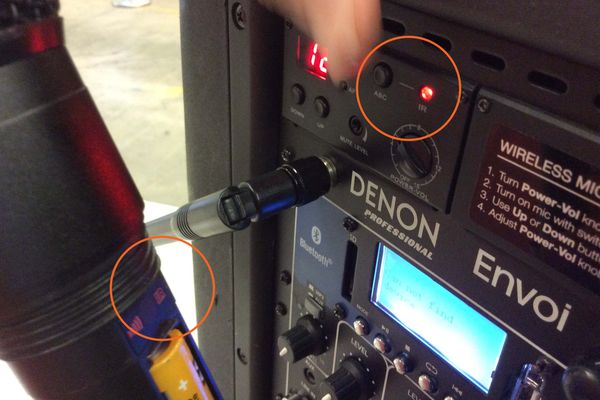 6)
Point the IR Symbol on the transmitter (the mic) toward the IR Symbol on the receiver - it's important for the 2 symbols to "see" each other. Then, press the ASC button.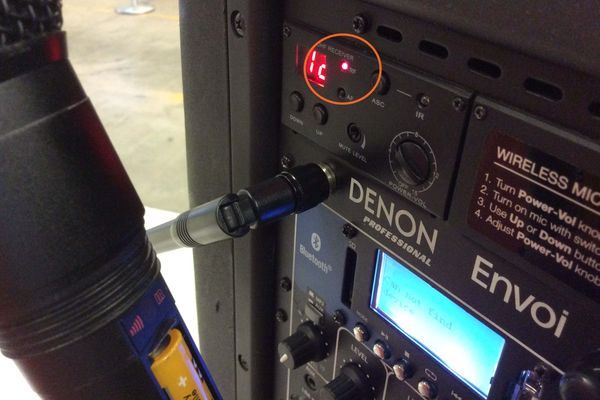 7)
The IR light will flash momentarily and turn off. The RF light will now light up, indicating the mic and the receiver are in-sync.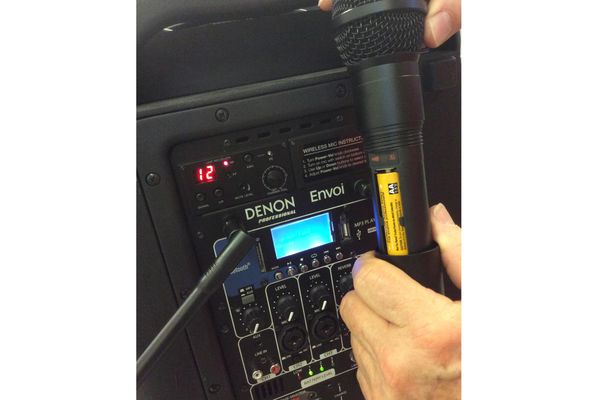 8)
Make sure to close the battery compartment of the RF transmitter (the mic). And be sure to raise/extend the antenna.
Now - you should be good to go!
Hollywood Sound Systems has one of the finest and most diverse inventories of professional audio equipment - for rental and sale - including PA Systems, Microphones, Wireless Microphones, Speakers, Mixing Consoles, and more - in the Los Angeles area. Questions? - drop us a note - or, give us a call! 323-466-2416