The Bose F1 Flexible Array Loudspeaker System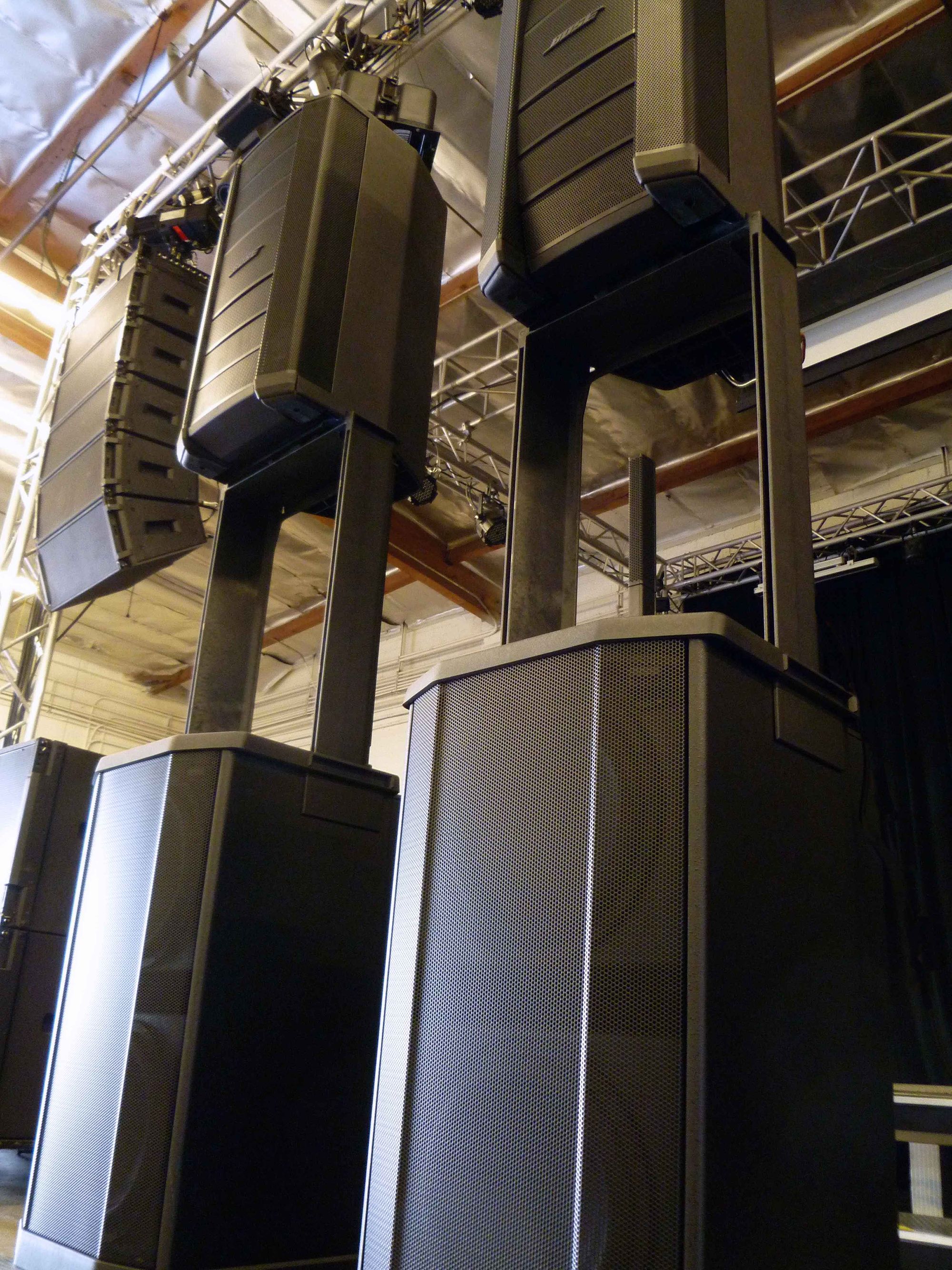 The Bose F1 Flexible Array Loudspeaker System offers the accuracy and power of a large line array in a compact package — featuring the Bose F1 Model 812 flexible-array loudspeaker paired with the Bose F1 subwoofer with built-in bracket. Designed to present a clean, professional appearance — the stand includes details such as cable channels to hide wires, and strategically placed handles for easy transport. It's an ideal audio solution for a wide variety of events and venues — live music, theater, Houses of Worship, DJ performances, clubs, corporate functions, academic and community settings, hospitality venues — and more.
The Bose F1 Model 812 Flexible Array Loudspeaker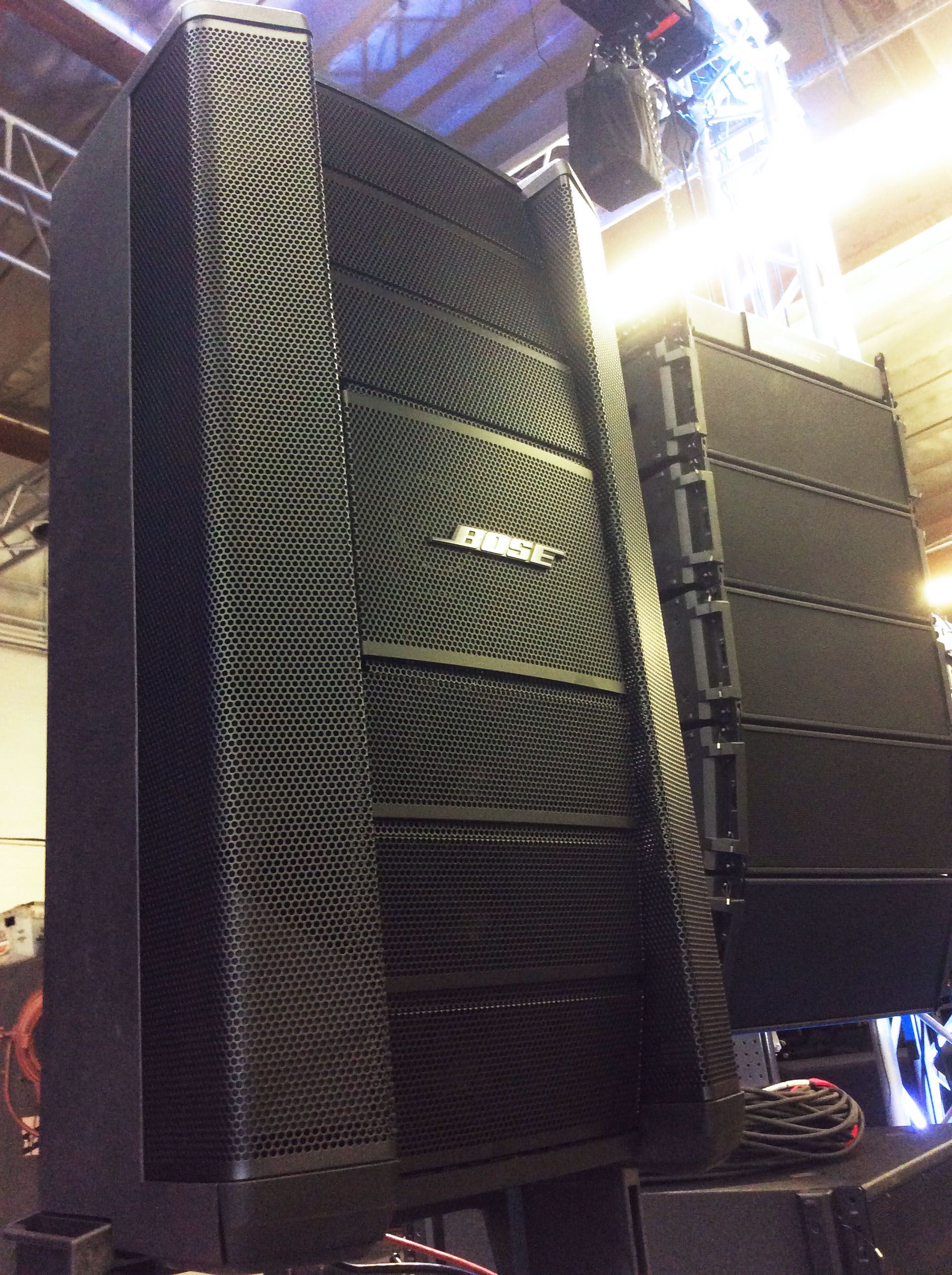 The Bose F1 Model 812 Flexible Array Loudspeaker features 8 high-output mid / high drivers mounted on a specially designed baffle that allows you to push or pull the array into 4 vertical coverage patterns — "Straight", "J", "Reverse J", or "C". The remarkable simplicity of the Flexible Array technology makes it easy to adjust, and quite effective for optimizing coverage to meet demand. And, the system automatically changes EQ to maintain optimum tonal balance for each coverage pattern. In the photo (R) — the Bose F1 Flexible Line Array Loudspeaker is configured in the "C" coverage pattern, with the top and bottom drivers pushed inward.
The Bose F1 Subwoofer with F1 Model 812 Extension Bracket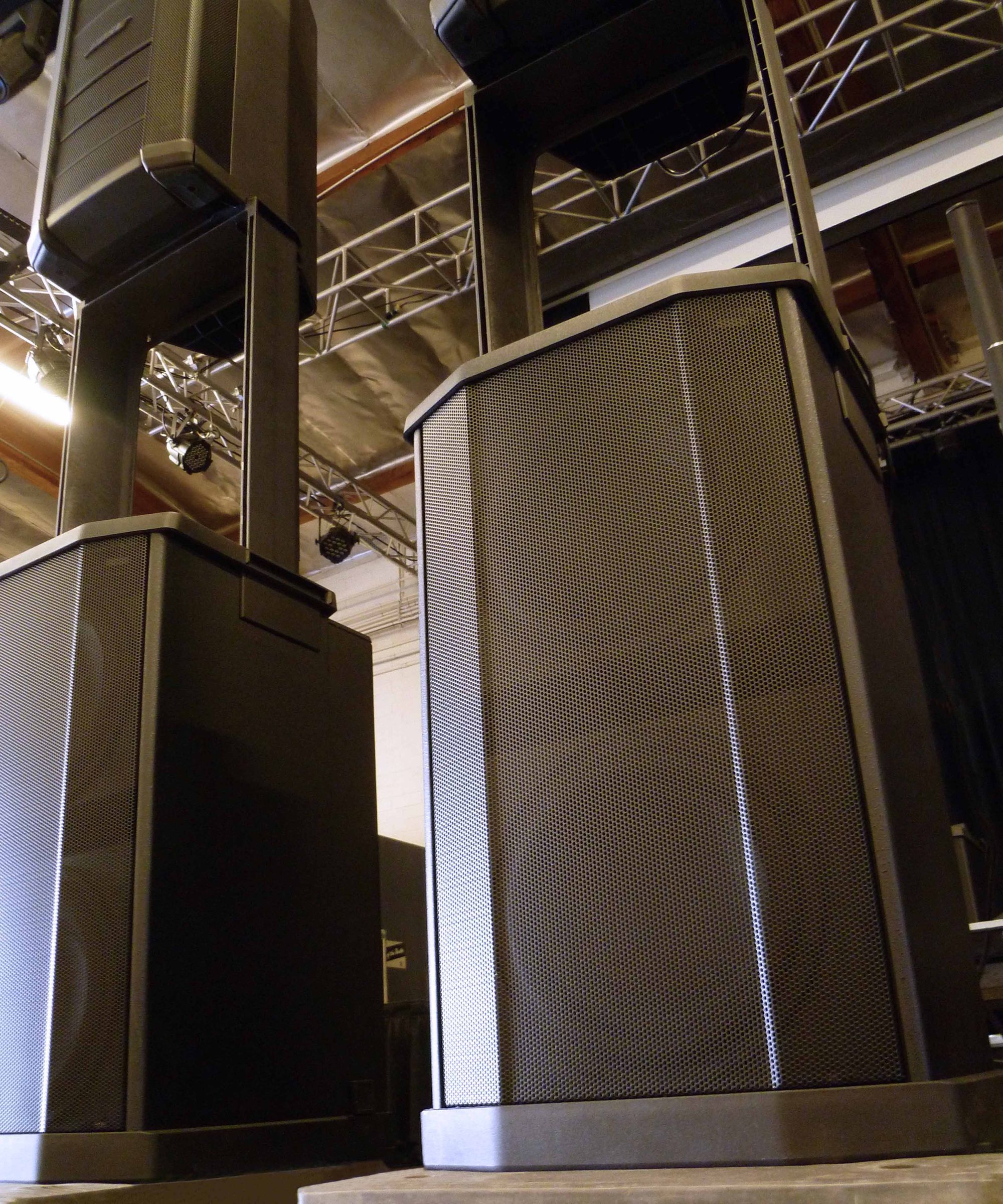 Featuring 1,000 watts and two 10" high-excursion drivers — the Bose F1 Subwoofer delivers the power and performance of a larger bass box in the form of a lighter, more compact design that is easier to transport. The F1 Model 812 extension bracket is integrated into the actual structure of the subwoofer. The bracket eliminates the need for a conventional pole mount or speaker stand — and can be raised and lowered, allowing the F1 Model 812 loudspeaker to be safely mounted to it on-site.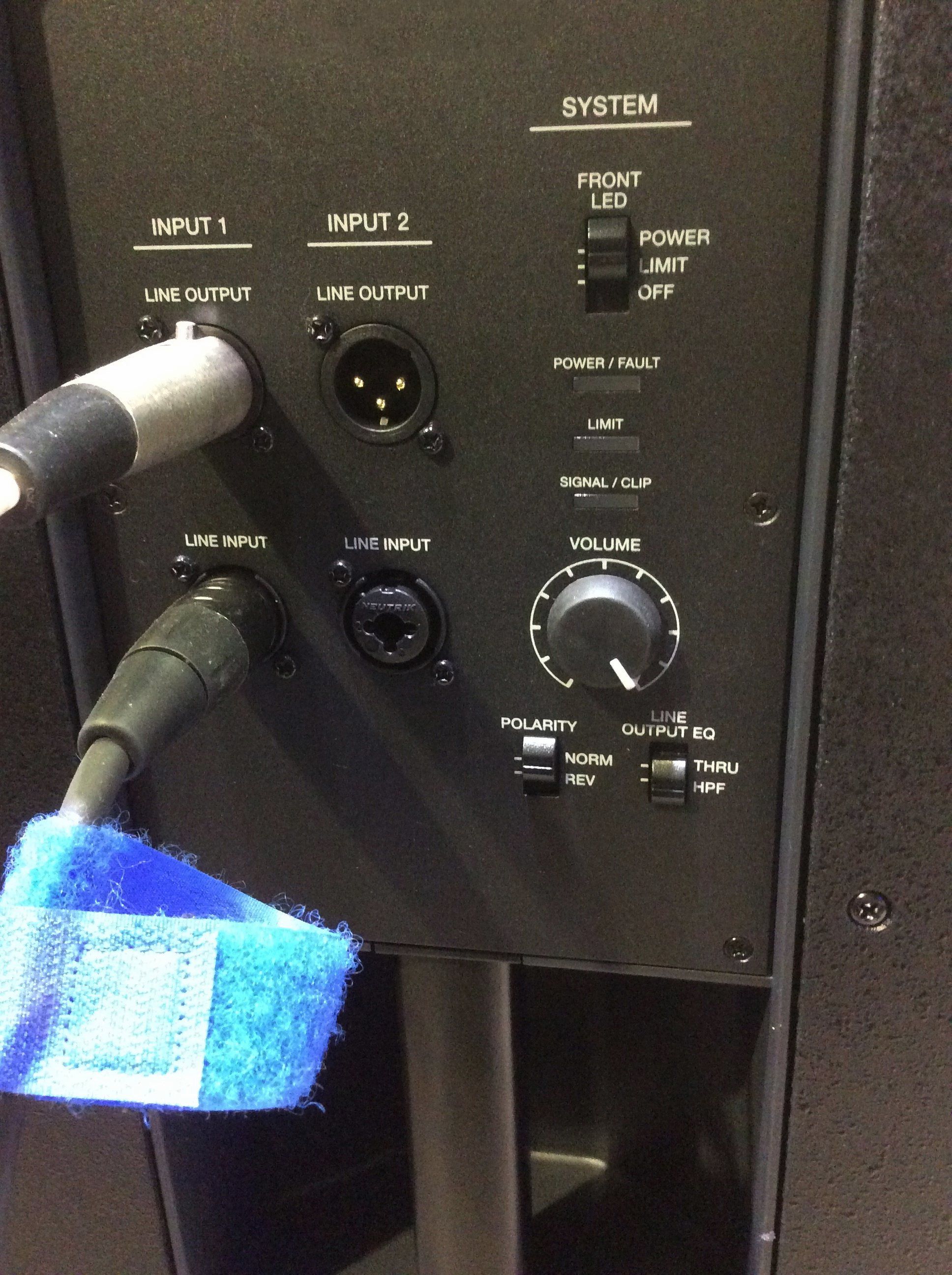 The back panel of the Bose F1 Subwoofer displays features such as line output EQ — to set the subwoofer's output to a high-pass filter or full range for effortless crossover selection when used with a main loudspeaker — and the ability to adjust polarity of the subwoofer for easy correction of low-frequency overlap between the loudspeaker and the subwoofer. The F1 System capably delivers high SPL performance while maintaining vocal and midrange clarity — 130 dB SPL (peak 6 dB CF).
Hollywood Sound Systems has been successfully providing professional audio solutions and equipment for rental and sale to the entertainment industry, Houses of Worship, hospitality and corporate venues, schools and universities, recording studios, and more — for nearly 60 years. Interested in the Bose F1 Flexible Array System? — give us a call — 323-466-2416 — or drop us a line.