THE DECADE MS-100 Hi-Fi FM TRANSMITTER at Hollywood Sound Systems
Reliable, versatile, and simple to operate – the license-free MS-100 is a superior small event system solution.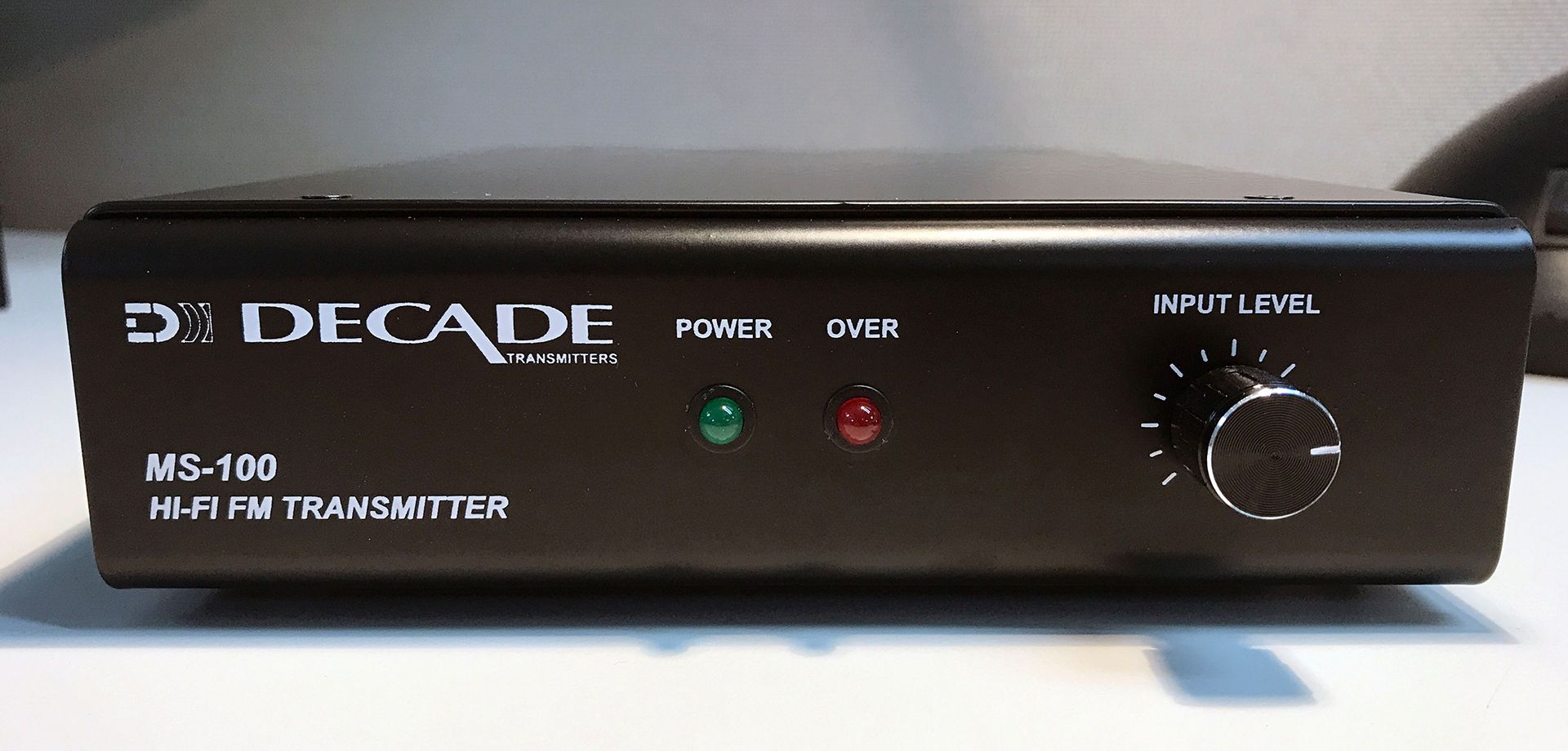 From Decade's MS Series of FM transmitters – the Decade MS-100 Hi-Fi FM Transmitter is a professional quality mono/stereo FM transmitter that operates in the commercial FM broadcast band (88.1 - 107.5 MHz) and features Direct Access Frequency Programming – or DAFP – which allows the end user to program the frequency without manual tuning inside the unit. The MS-100 works with standard FM receivers, offering coverage of 150 feet or more with a portable FM receiver, and 500 feet or more with a car radio. It is intended for indoor and outdoor short-range broadcasting – in a variety of applications – to provide sound reinforcement and information, hearing assistance, and translation.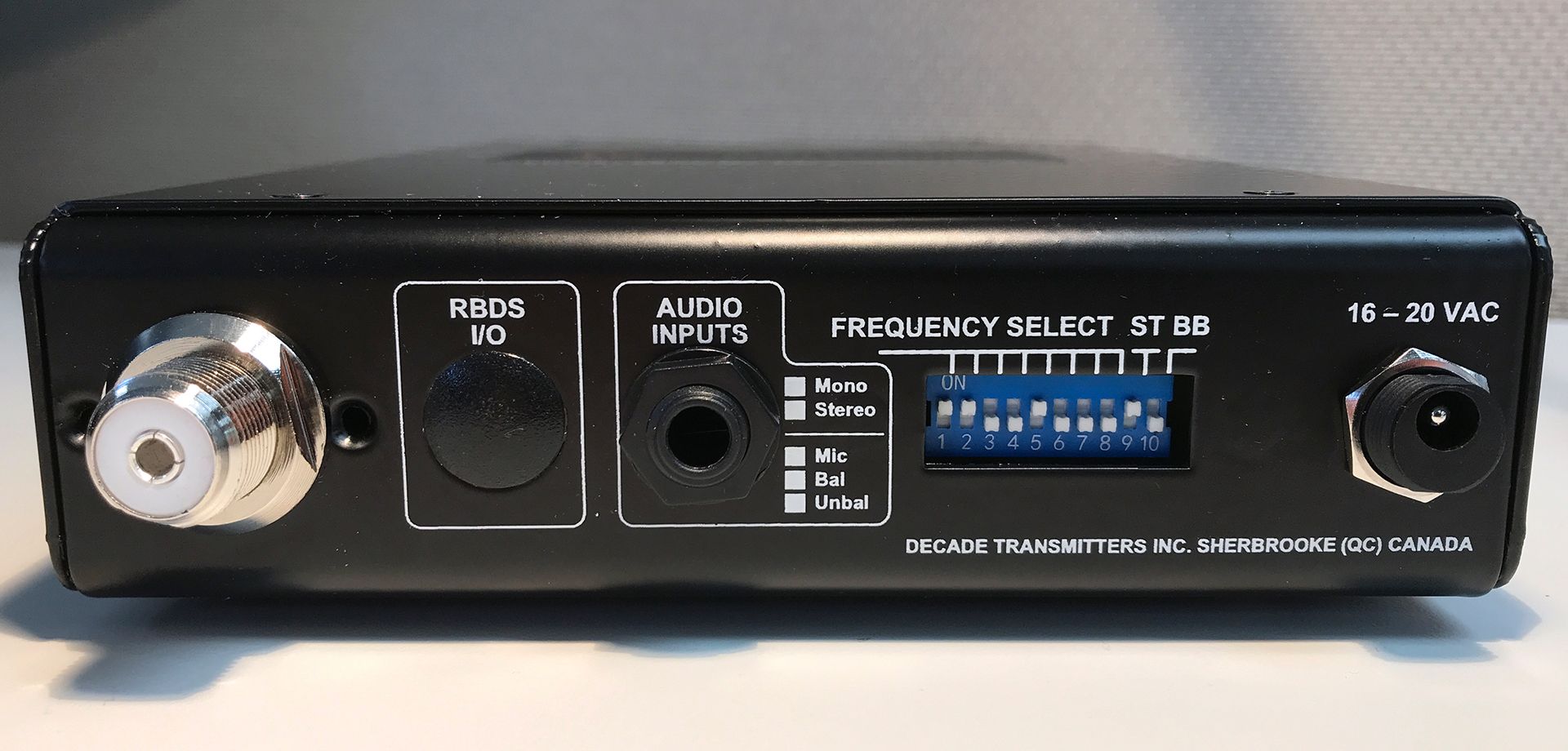 Other features include – an adjustable input level with over-modulation indicator, and mono/stereo input with TRS connector – but, as you see in the above image of the stereo FM Transmitter, it is an uncomplicated unit that delivers high quality performance. A high-gain antenna comes with the rental of our Decade MS-100 Stereo FM transmitter System.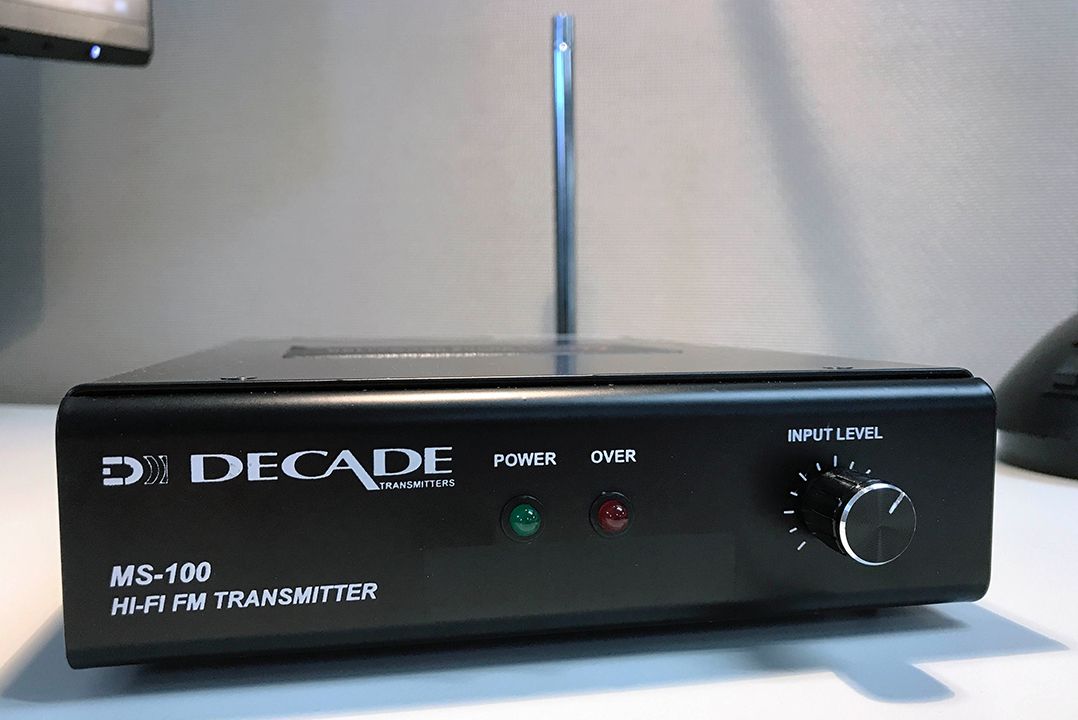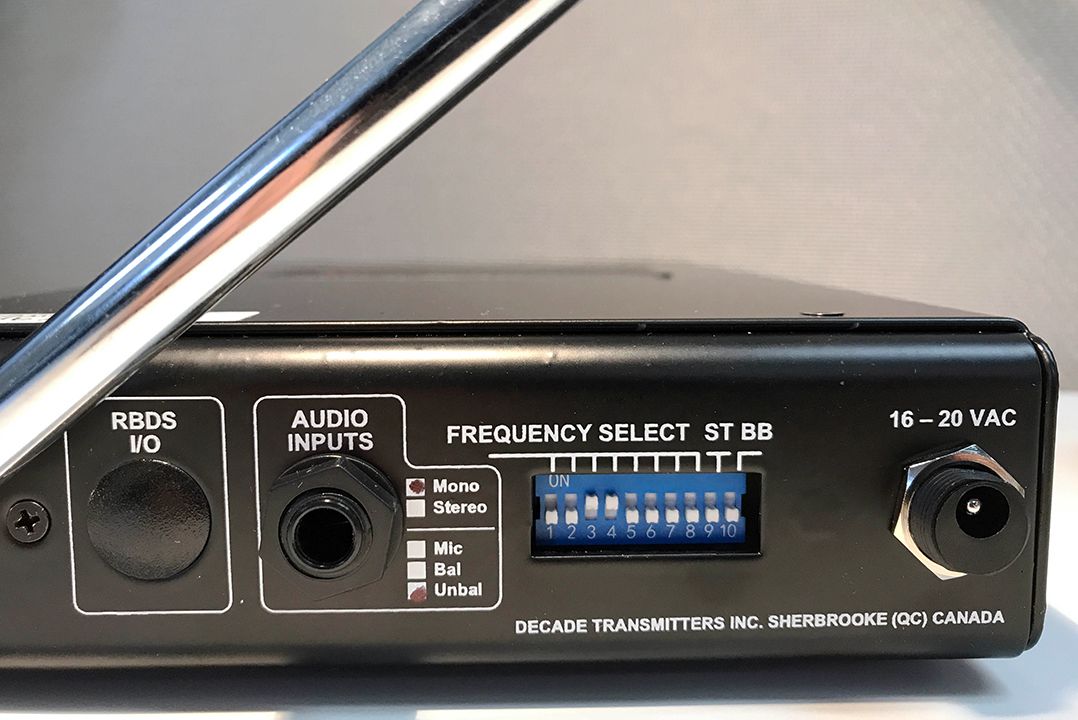 The professional-grade low-power Decade MS-100 Mono FM Transmitter – pictured above – operates in the commercial FM broadcast band (88.1 - 107.5 MHz) – and features Hi-Fi audio coverage of 150' or more via portable FM receiver or 500' or more via car radio, a fixed telescopic antenna, and mono ¼" female mic input.
The MS-100 FM Transmitter provides an ideal audio solution for a wide variety of venues – Houses of Worship, Theaters, Conference Centers, and Auditoriums, tourist destinations, and more. It is currently popular as a method for broadcasting church services to cars in parking lots, for presenting outdoor movies, comedy shows and performances, and for other types of outdoor gatherings – to help facilitate with social distancing guidelines during the pandemic. Decade MS-100 FM Transmitters are FCC Part 15 approved, making them legal to use in the United States.
Whether you're creating a drive-in church service program for your congregation, looking for ways to update an out-of-date system, or exploring new applications involving hearing assistance – give us a call – 323-466-2416 – or drop us a line. Hollywood Sound Systems is an authorized dealer of Decade FM Transmitters – as well as many of the top professional audio brands available. You may want to browse through other wired and wireless communications options here. Hollywood Sound Systems has been successfully providing professional audio solutions, ideas, and equipment for rental and sale to Houses of Worship, the entertainment and broadcast industries, government facilities, hospitality and corporate venues, schools and universities, recording studios, and more – for over 60 years.