Rentals - COMMUNICATIONS - WIRED AND WIRELESS
Hollywood Sound Systems has one of the largest pro audio rental selections in the Los Angeles region — including new and vintage audio equipment, microphones, PA and monitor systems, mixers, and so much more. Our online list reflects only a part of our full inventory — if there's a product you would like that isn't listed here, call us. Our rental agents are ready to assist you!
Weekly and monthly rates are available. You'll find information about the LES F. HARRISON MICROPHONE COLLECTION of rare and interesting mics here.
Walkie Talkies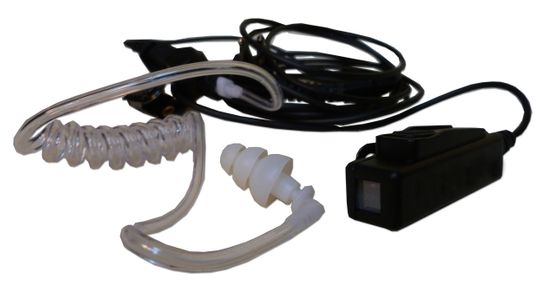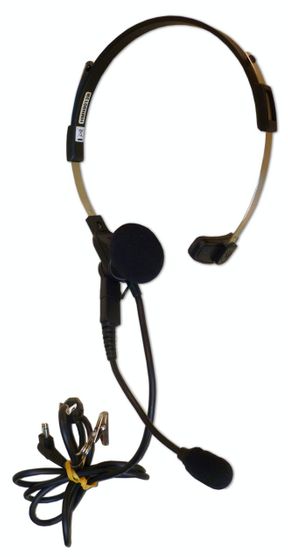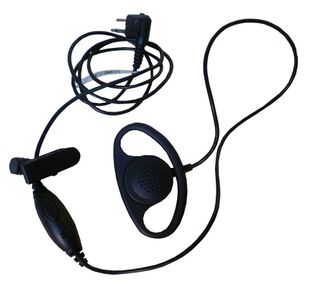 Motorola P1225
16 channel 5 watt VHF walkie talkie
IN-Ear Monitors, IFB, Translation, Tour Guide & Assistive Listening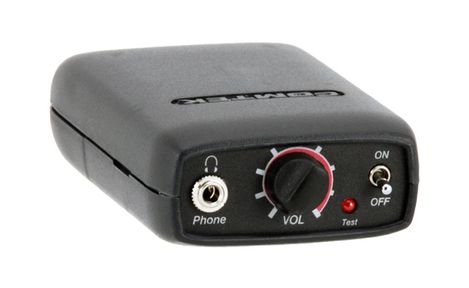 Comtek PR-216
Remote Program Monitoring, Personal Cueing, Wireless Tour Guide, Assistive Listening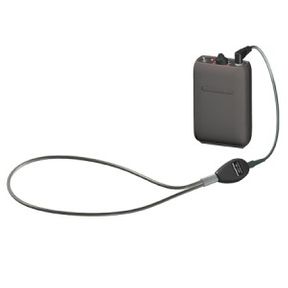 Comtek NTC-102
Flexible neckloop transductor for use with all COMTEK personal receivers.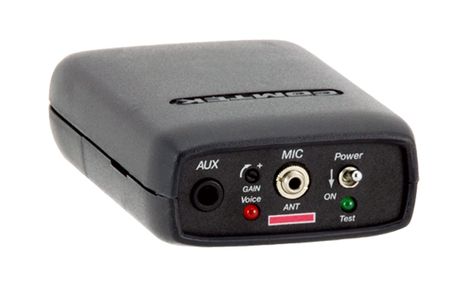 Comtek M-216
Remote Program Monitoring, Personal Cueing, Wireless Tour Guide, Assistive Listening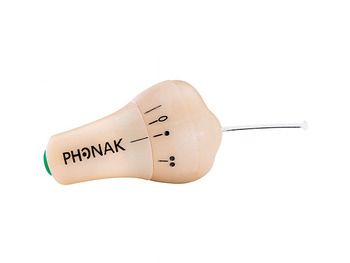 Phonak Invisity single channel VHF in ear RF receiver
The invisity ear prompter by Phonak is the smallest in-ear RF receiver in the world and the perfect choice for presenters and performers who require crystal clear audio prompts.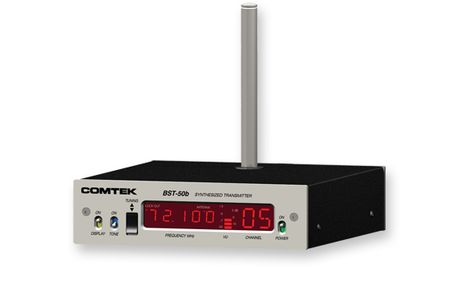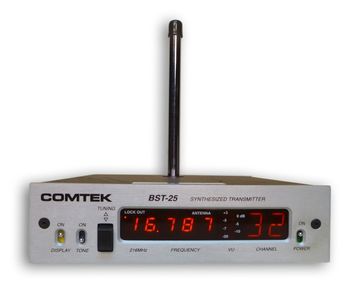 Comtek M-72 Wireless Transmitter
IFB transmitter (185.400 & 186.200 MHz)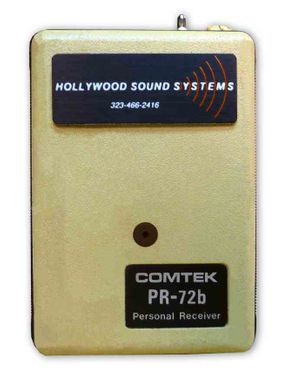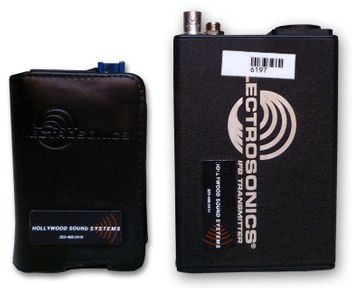 Lectrosonics IFB T1 / R1A
Frequency agile UHF IFB Mic/Line/ClearCom/RTS (Block 21)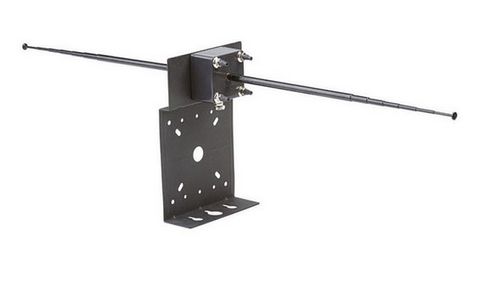 Listen Technologies LA-122
The Listen Technologies LA-122 is a remote Universal Antenna Kit with antennas for both 72 MHz and 216 MHz systems; use with the Listen LT-800; includes coax cable.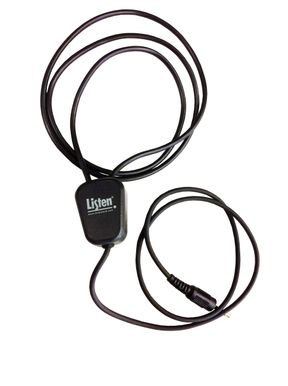 LISTEN TECHNOLOGIES LA-166 NECK LOOP
The Listen Tech LA-166 Neck Loop is a reliable and effective method for listeners with telecoil-equipped hearing aids and cochlear implants to utilize an assistive listening system. The neck loop slips over wearer's head and transmits the audio signal wirelessly to their t-coil device, leaving their hands free; works with any Listen Technologies receiver.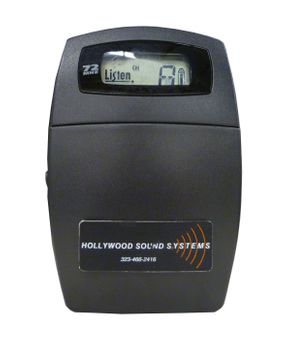 Listen Technologies LR-400-72
The Listen Tech LR-400-72 portable display RF receiver can receive up to 17 wide-band or 40 narrow-band channels and features an easy-to-read LCD display that shows channel selection, battery level, and signal strength.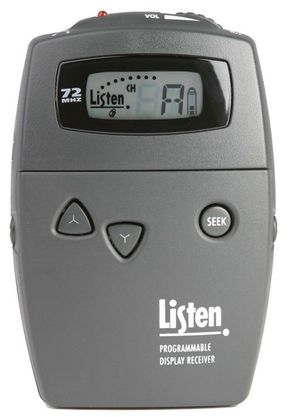 Listen Technologies LR-500-072
The Listen Technologies LR-500-072 is a 72 MHz programmable assistive listening / translation receiver with earpiece that can receive up to 57 channels; Look & Listen LCD Display shows programming status, RF signal strength, battery level. (Uses standard or NiMH rechargeable AA batteries.)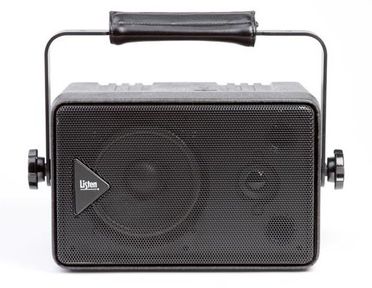 Listen Tech LR-600-216 Wireless Receiver/Speaker
The Listen Technologies LR-600-216 is an all-in-one wireless receiver, 2 channel 10-watt power amplifier (15 watt peak, 10 watt RMS); place up to 3,000' away (at 216 MHz) from the stationary transmitter and 150' away from a Listen portable transmitter to receive and amplify the transmission audio.Powered by AA batteries (alkaline or NiMH rechargeable), or 15 VAC power supply, or 12 VDC, for 15/10 watt continuous power.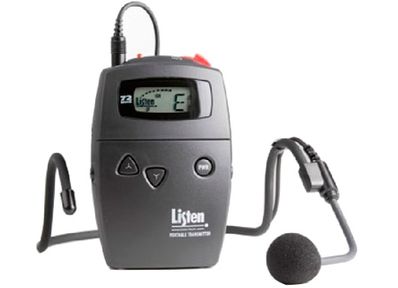 Listen LT-700-72
Tourguide transmitter for all Listen 72 MHz receivers with headset

Listen LT-800-72
Transmitter for Listen receivers, 2 ch built in mixer (72 MHz)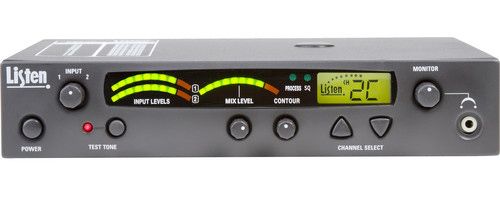 Listen LT-800-216
Transmitter for Listen receivers, 2 ch built in mixer (216 MHz)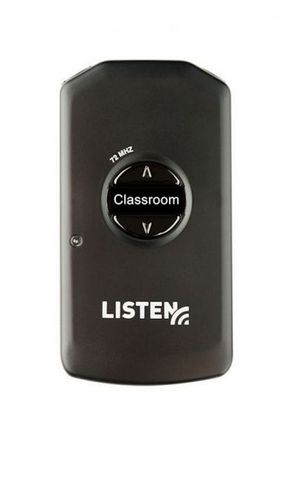 Listen LR 4200 Intelligent DSP RF Receiver
An exceptional listening experience in places where it's difficult to hear, like: theaters, lecture halls, concert venues, houses of worship, and more.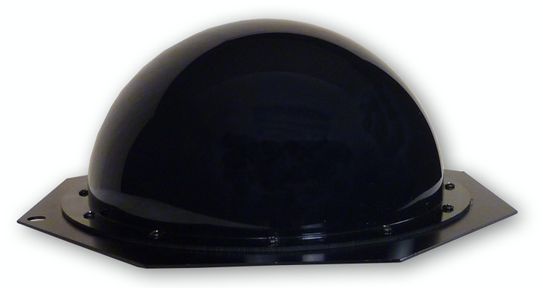 Sennheiser A5000-CP
UHF Helical Antenna (450 - 560 MHz)

Sennheiser AC-2
EM series antenna combiner, 1 in 4 out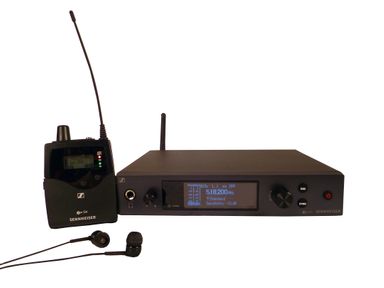 SENNHEISER EW IEMG4-A SYSTEM
The Sennheiser EW IEMG4-A System is a rugged all-in-one wireless monitoring system for in-ear applications. System includes the EK IEM G4 Stereo Receiver, pair of IE 4 Earphones, SR IEM G4 Stereo Transmitter; 1680 selectable frequencies in UHF range (516-558 Mhz), up to 16 compatible channels, 300' Transmission Range.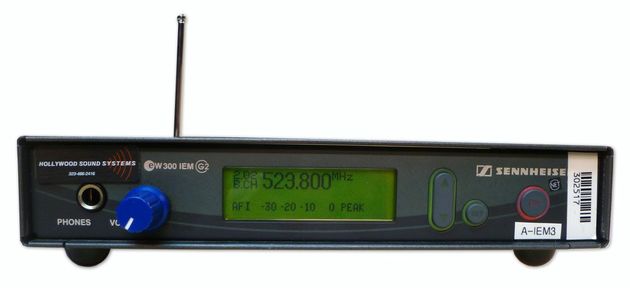 SENNHEISER EW 300 TRANSMITTER
Transmitter for In ear stereo monitor (518-554 MHz)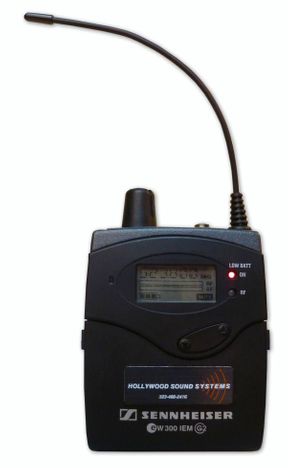 Sennheiser EW 300 Receiver
In ear stereo monitor (518-554 MHz) E5 or E3 earpieces available

Shure PA421A Antenna Combiners
Shure PA421A Antenna Combiners optimises RF management and reduces rack clutter for up to four PSM transmitters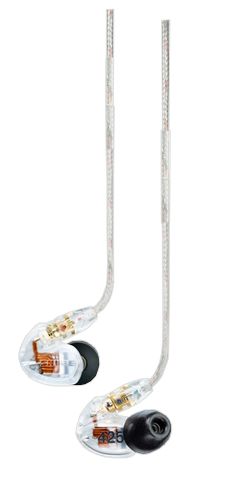 Shure SE425-CL Earphones
Shure SE425 Sound Isolating Earphones - Dual High Definition MicroDrivers, Detachable cables.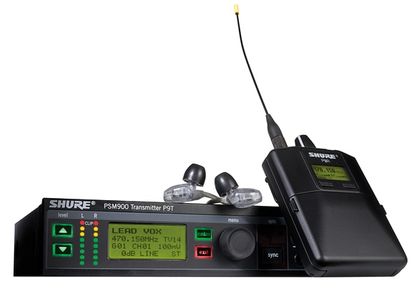 Shure PSM 900 Personal Monitor System
The Shure PSM 900 Wireless Personal Monitor System features a stereo bodypack receiver, 20 compatible frequencies per band, use AA batteries or the Shure SB900 lithium-ion battery.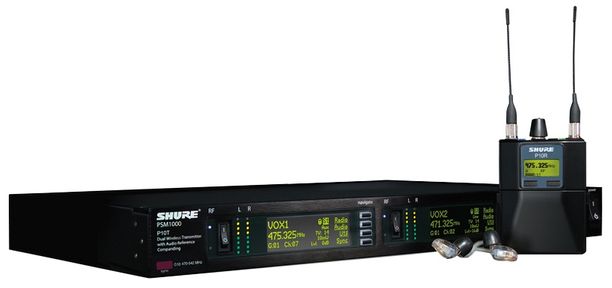 Shure PSM 1000 Personal Monitor System
Shure PSM 1000 Wireless Personal Monitor System - dual channel transmitter, Network control via Ethernet connection, compatible with PSM900 systems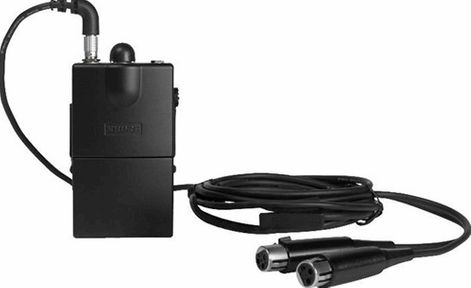 Shure P6HW
Hardwired in-ear monitor, stereo. E5 or E3 earpieces available
Communications - Wired & Wireless Systems

RTS PS-20 Power Supply
Audio Linking, Intercom Channels Connections, Monitoring, Program Input, Selectable Mode Operation, Selectable Termination Impedance Status Indicators

RTS/Telex RMS-300
TW Intercom system user station, w/ speaker, mic, controls,

HME DX-200
2.4 GHz digitally encrypted wireless intercom w/ headset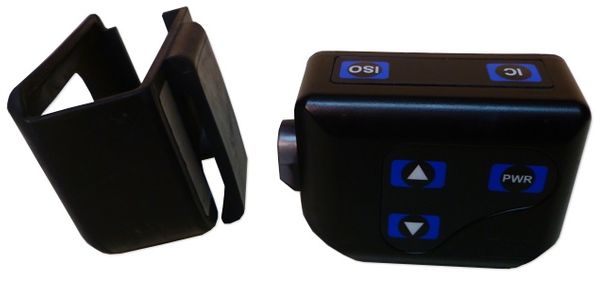 HME BP-200
2.4 GHz beltpack for DX-200 system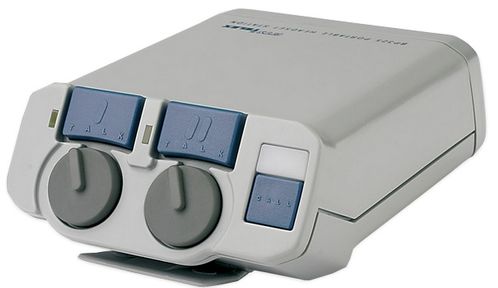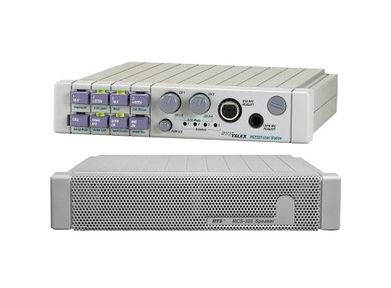 RTS/Telex MCE325/MCS325
2 channel programmable directors station

RTS/Telex MRT327
Full featured rack mount speaker station

RTS/Telex PS-15
Power supply - 15 Stations

RTS/Telex PS-60
Power supply - 60 Stations

RTS/Telex SAP612
Source assign matrix 6 x 12

Telex BTR-800
2 channel dual listen UHF wireless intercom base station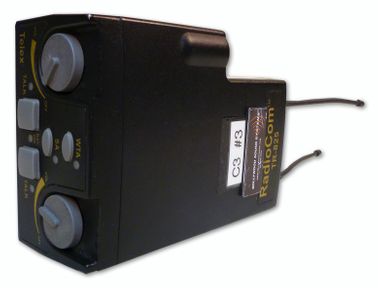 Telex TR-825
2 channel UHF wireless beltpack w/ headset
CALIFORNIA PROPOSITION 65 -