Rentals - RECORD AND PLAYBACK
Hollywood Sound Systems has one of the largest pro audio rental selections in the Los Angeles region — including new and vintage audio equipment, microphones, PA and monitor systems, mixers, and so much more. Our online list reflects only a part of our full inventory — if there's a product you would like that isn't listed here, call us. Our rental agents are ready to assist you!
Weekly and monthly rates are available. You'll find information about the LES F. HARRISON MICROPHONE COLLECTION of rare and interesting mics here.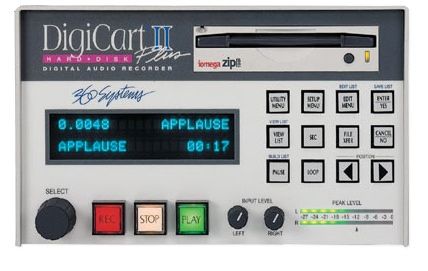 360 SYSTEMS DIGICART II DIGITAL AUDIO RECORDER
The 360 Systems Digicart II Digital Audio Recorder is the industry classic digital cart machine and first-choice for audio spots in television broadcasting.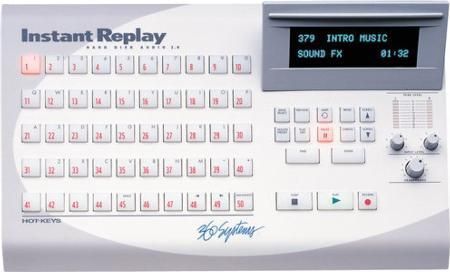 360 SYSTEMS INSTANT REPLAY
The 360 Systems Instant Replay allows you to build and store multiple playlists of audio clips in sequence with 50 hotkeys, analog I/O, D-net, 24 Hr hard drive; a self-contained production studio and spot player in a compact drive.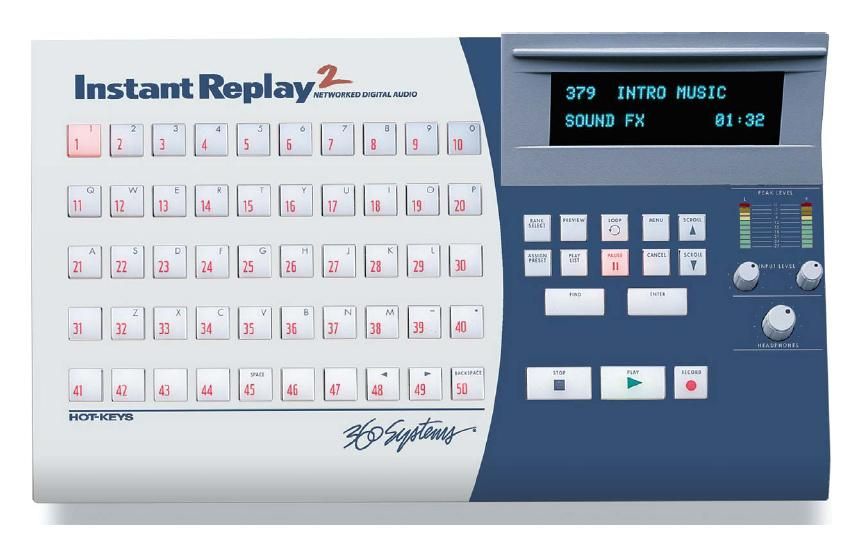 360 SYSTEMS INSTANT REPLAY 2
The 360 Systems Instant Replay 2 is a digital playback unit with 50 hotkeys, analog I/O, WAV, 24 Hr hard drive, Digital playback unit 50 hotkeys, analog I/O, WAV, 24 Hr hard drive and features Ethernet networking for file transfer and backup, and 16/24-bit 44.1K/48K recording formats.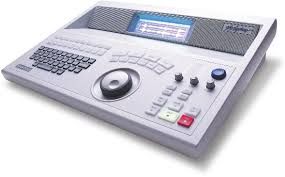 360 SYSTEMS SHORTCUT AUDIO EDITOR
The 360 Systems Shortcut Audio Editor is a 2-channel editor that is self-contained and features an intuitive operation that is similar to tape recorders; with true 16-bit linear audio, and analog and digital I/O.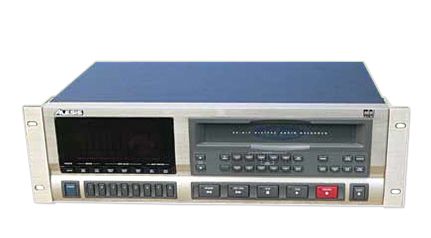 ALESIS ADAT XT20 DIGITAL RECORDER
The Alesis ADAT XT20 Digital Recorder provides 8 tracks of linear 20-bit digital audio, one ELCO connector, 16 RCA connectors (8 input, 8 output), 2 fiber optical jacks (1 input, 1 output), frequency response 20Hz-20kHz, and a dynamic range of 102dB, A weighted in 20 bit mode – a great solution for backup/storage of your digital audio.

ALESIS HD24 RECORDER
The Alesis HD24 Recorder is a 24-bit 24-track hard disk recorder (IDE) featuring analog and 2.0 USB drive inputs.

ALESIS ML-9600 DISK RECORDER
The Alesis Masterlink ML-9600 is a high resolution 2-track master disk recorder.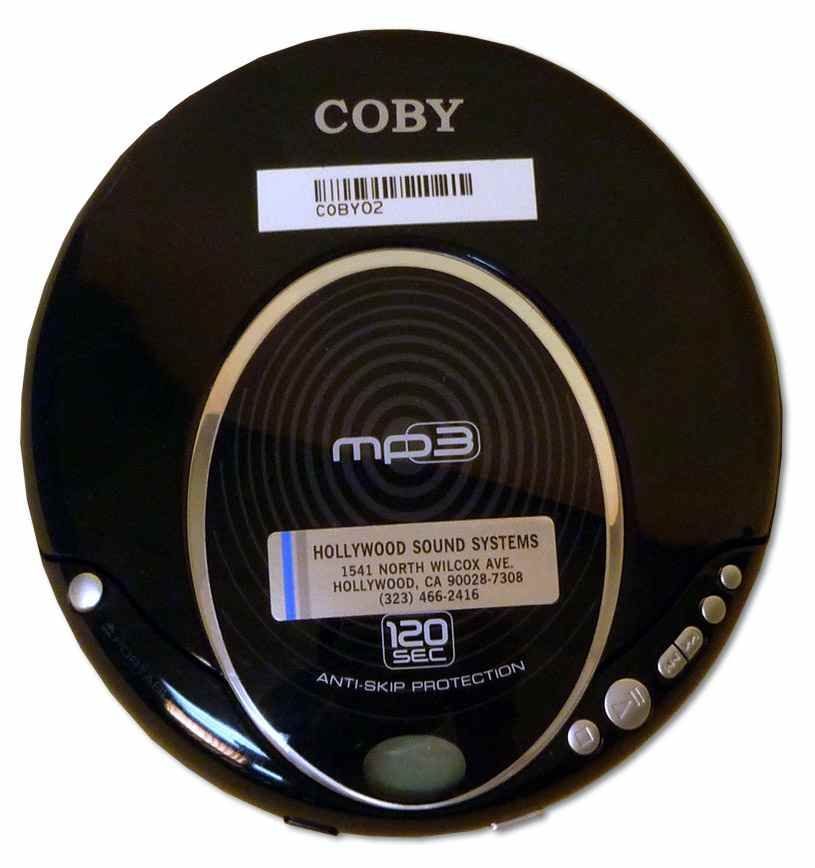 COBY COMPACT MP3 ANTI-SKIP CD PLAYER
The Coby Compact MP3 Anti-Skip CD Player is streamlined and versatile – featuring a programmable track memory with Dynamic Bass Boost System (DBBS) and anti-skip protection.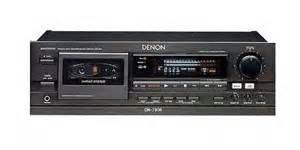 DENON DN 720R STEREO CASSETTE DECK
The DENON DN 720R Stereo Cassette Deck is a front-loading 2-Head professional stereo cassette tape deck – featuring Dolby B/C and HX-Pro noise reduction with 4 track / 2 channel head configuration and automatic tape type selection.

DENON DN-2100F CD PLAYER
The Denon DN-2100F CD Player is a professional standard rack mount dual CD player with cue, S/PDIF, remote, crossfading, and "CD scratch" – ideal for award ceremonies and DJ gigs.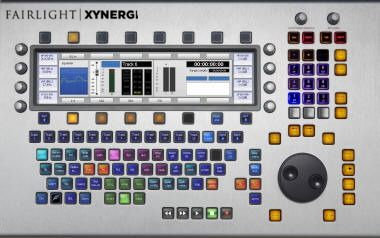 FAIRLIGHT XYNERGI DIGITAL PRODUCTION CENTER
The Fairlight Xynergi Digital Production Center is an audio recorder and mixer/editor designed to meet the needs of small professional media editing studios – featuring 96-channels of recording, HD video up to 4:2:2, incredible effects, intuitive hardware interface, and MADI I/O.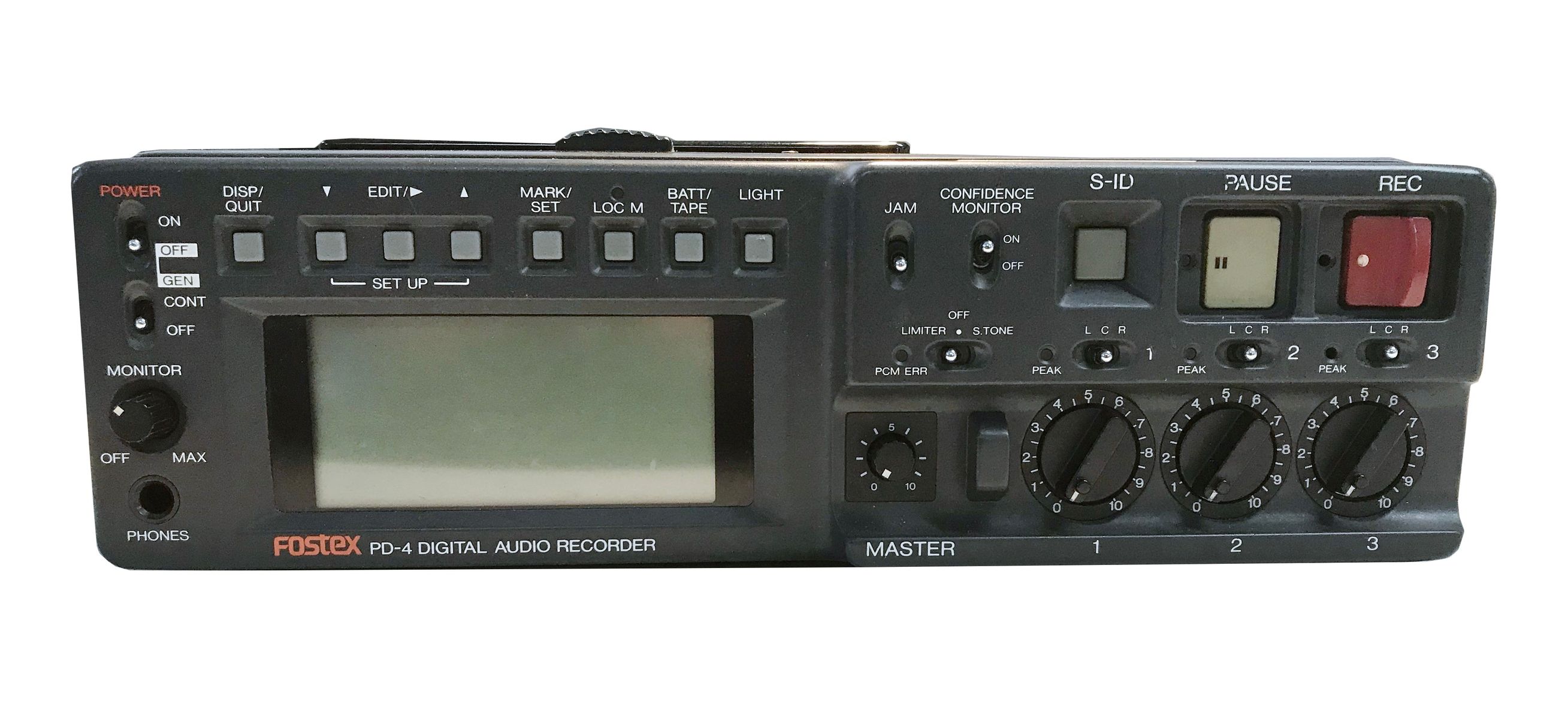 FOSTEX PD-4 DIGITAL AUDIO RECORDER
The Fostex PD-4 Digital Audio Recorder is a well-known reliable professional portable DAT recorder featuring 4-heads, internal 1kHz test tone oscillator, 3-input mixer with 3-position pan functions, and timecode with 4 modes, including JAM Sync.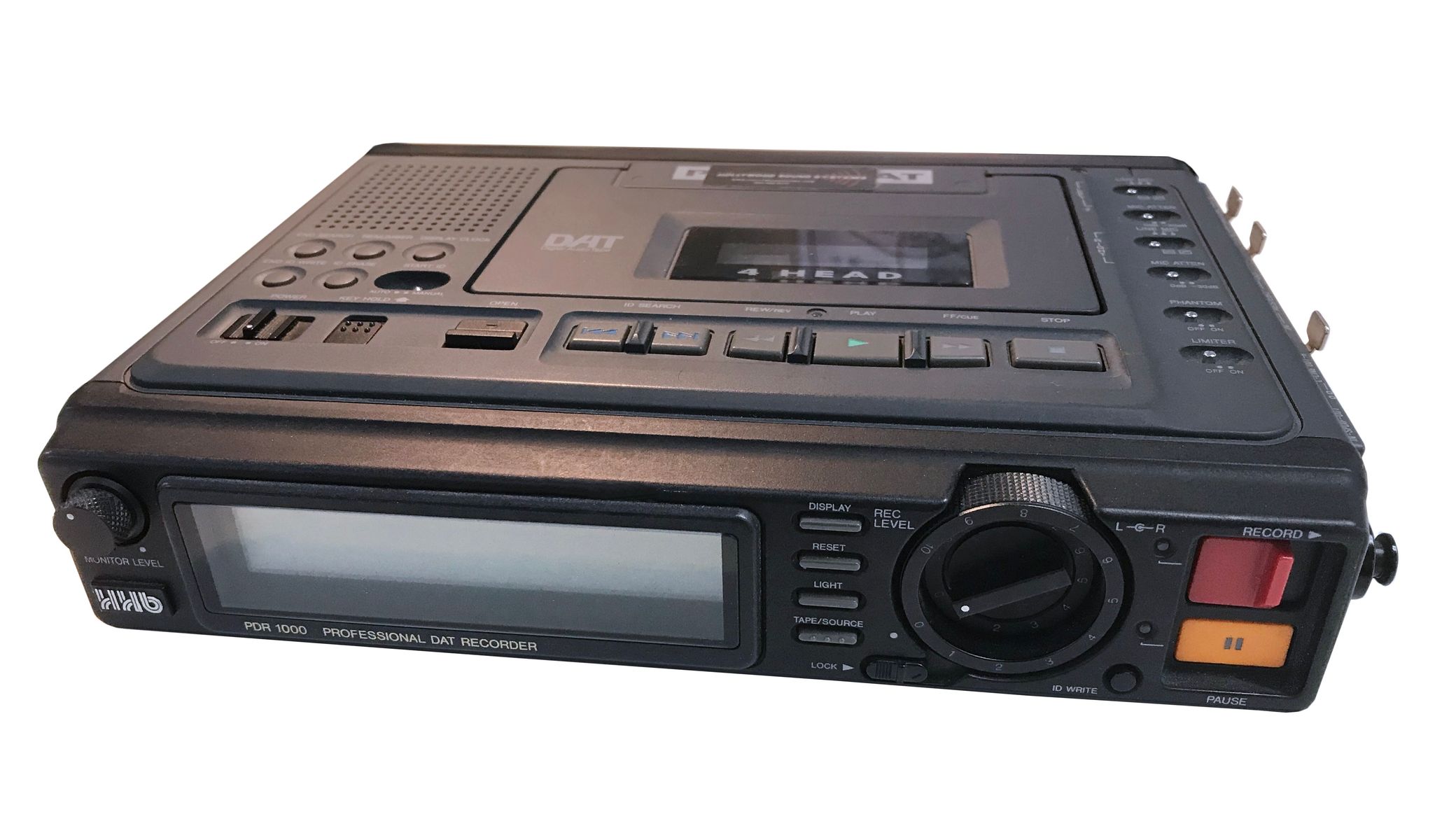 HHB PDR 1000 PROFESSIONAL DAT RECORDER
The HHB PDR 1000 Professional DAT Recorder is a portable non-timecode DAT player/recorder with a 4-head 4-motor transport derived from DDS technology and featuring balanced XLR mic / line inputs, 44.1, 48, and 32 kHz (LP) sample rates, +48V phantom power, and AES/EBU and SPDIF digital I/O.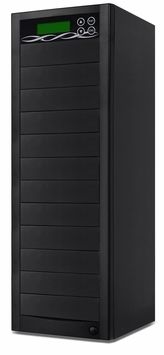 ILY ATHENA DVD DUPLICATOR
The ILY Athena DVD Duplicator is a high performance 1 x 11 bay stand-alone system that is perfect for heavy production projects and requires no cool down period between runs.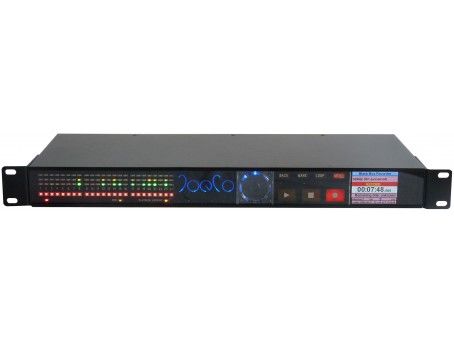 JOECO BLACKBOX BBRR1-B 24-Track Recorder
The JoeCo Blackbox BBRR1-B 24-bit 24-track hard disk recorder (external USB2 7200rpm hard disk) – with balanced analog I/O – records to quality BWF format and allows you to plug in a standard USB 2.0 drive for transfer to DAW.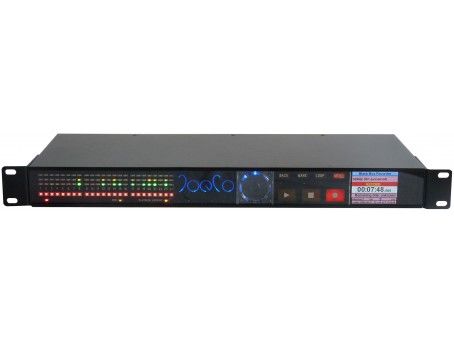 JOECO BLACKBOX UNBALANCED ANALOG I/O RECORDER
The JoeCo Blackbox Unbalanced Analog I/O 24-bit 24-track Hard Disk Recorder (external USB2 7200rpm hard disk) records to quality BWF format and allows you to plug in a standard USB2 drive for transfer to DAW.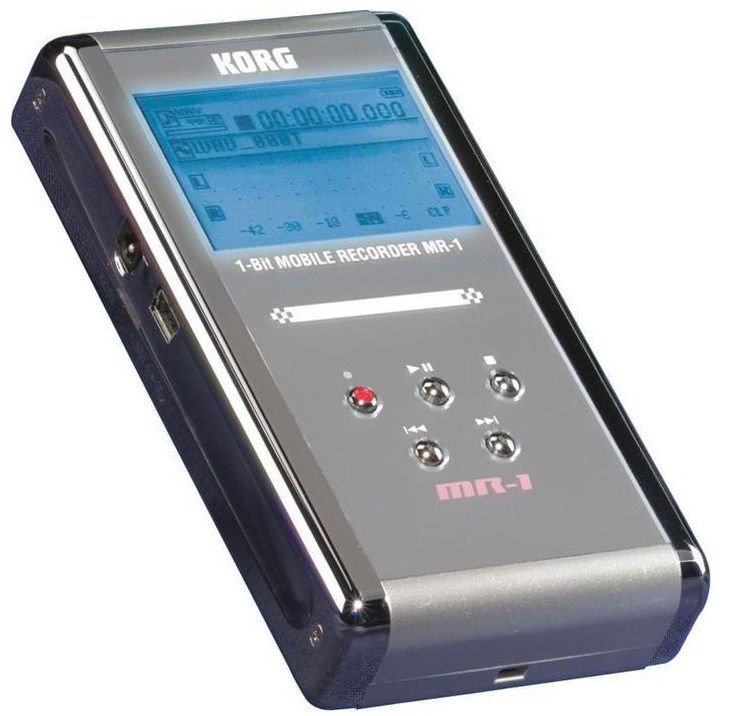 Korg MR-1 High Resolution DSD Master Recorder
The Korg MR-1 High Resolution DSD Master Recorder is an ultra compact DSD recorder featuring a 20Gbyte internal hard drive and 6 hours of recording at the highest audio quality (1-bit 2.8 MHz stereo) -- or approximately thirty hours at CD quality.

Korg MR-1000 Portable DSD Recorder
The Korg MR-1000 portable DSD recorder features 2 channels, DSDIFF, DSF, and WSD (2.8224 MHz @ 1-bit or 5.6448 MHz @ 1-bit), and multi-bit PCM formats (BWF or WAV) with resolutions up to 24-bit/192 kHz.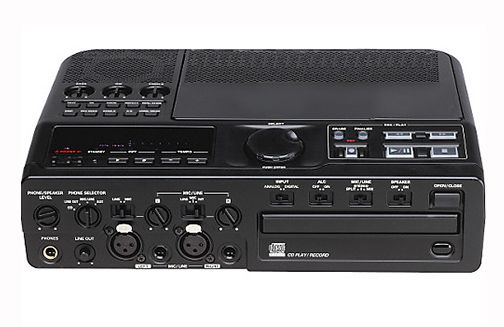 Marantz CDR-300 Portable CD Field Recorder
The Marantz CDR300 Portable CD Field or ENG Recorder is a highly portable unit for making high-quality recordings anywhere by recording directly to CD; provides stereo XLR and 1/4" mic/line inputs, stereo RCA aux input, RCA line out, and digital RCA (S/PDIF) I/O.

Marantz PMD-325 Rack Mount CD Player
The Marantz PMD-325 Rack Mount CD Player features GPI port with fader, start XLR, optical, and coaxical digital outputs; receives AMX or Crestron compatible signals via rear panel RS-232c port.
Max Optical CD8PO Duplicator
The Max Optical CD8PO is a 7-Bay CD Duplicator.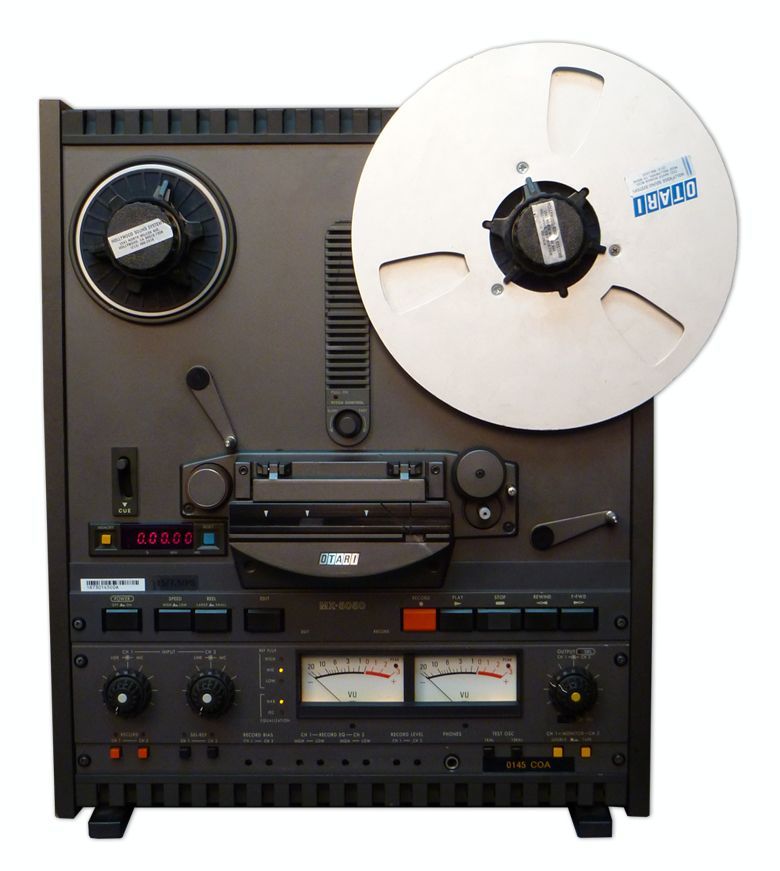 OTARI MX-5050 Audio Tape Recorder
The Otari MX-5050 Professional Quality 2-Speed Reel to Reel Audio Tape Recorder features 7.5 and 15 IPS, 1/2 track record and playback, and 1/4 playback.

Panasonic SV-3800 Digital Audio Tape Recorder
The Panasonic SV-3800 Professional DAT Recorder features enhanced sound quality with a high-resolution low-distortion D/A converter, a single-play feature, and multiple digital interfaces - analog, optical, coaxial, and AES/EBU.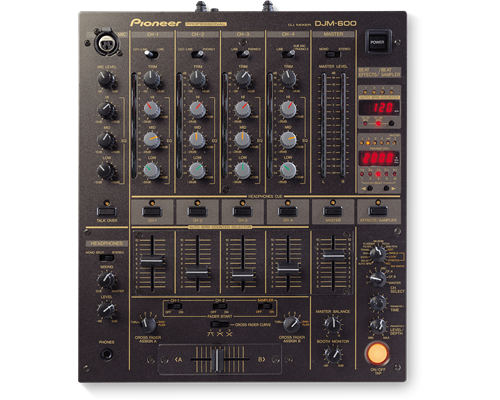 Pioneer DJM-600 Pro DJ Mixer
The Pioneer DJM-600 is a well-known 4-channel crossfader professional DJ Mixer featuring an effect processor that provides delay, echo, auto-pan, filter, flanger and other quality effects for remixing program audio and loops in real-time; offers CD/Line, mic, phono, and return inputs – and send, RCA master, XLR master, record, and phones.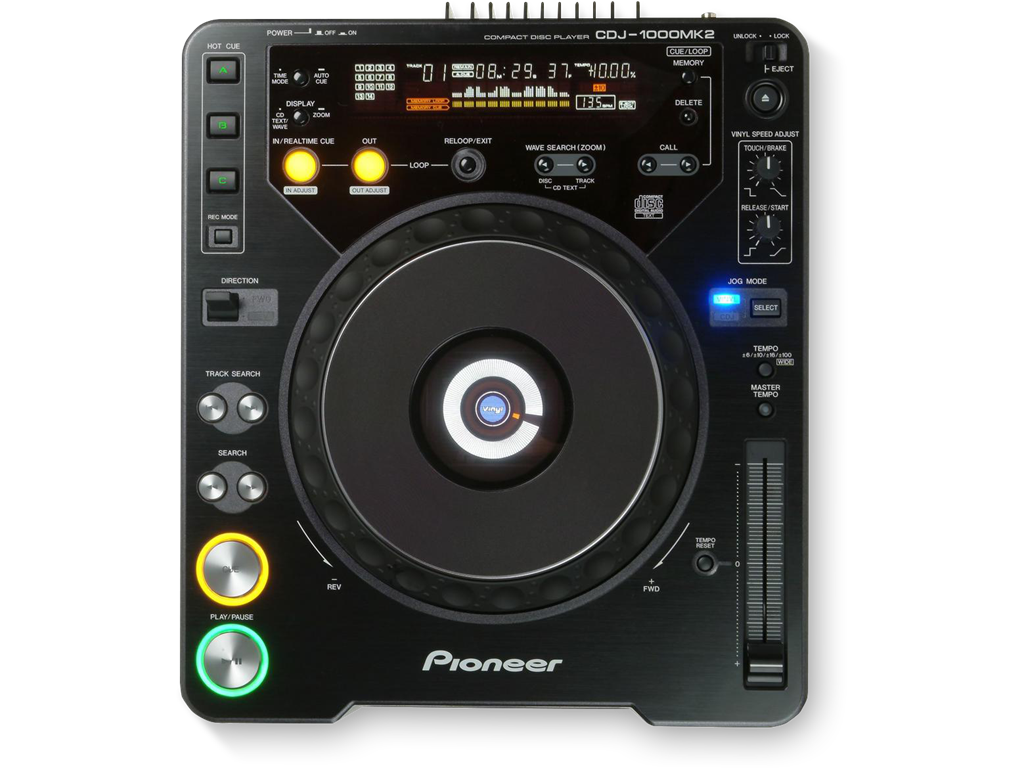 Pioneer CDJ-1000mk2 Digital CD Deck
The Pioneer CDJ-1000MK2 is a digital vinyl turntable / CD player with a removable multimedia card for storing cues, loops, and wave data – and features "Hot Cue" - 3 cue points per disc, reverse, real-time looping, touch sensitive 7" platter, and digital & analog o/p.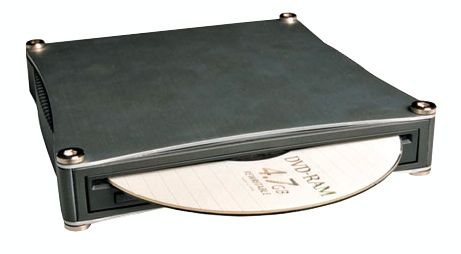 Sound Devices XL-DVDRAM Drive
The Sound Devices XL-External Bus-Powered FireWire DVD-RAM drive is for use with all 7-Series recorders.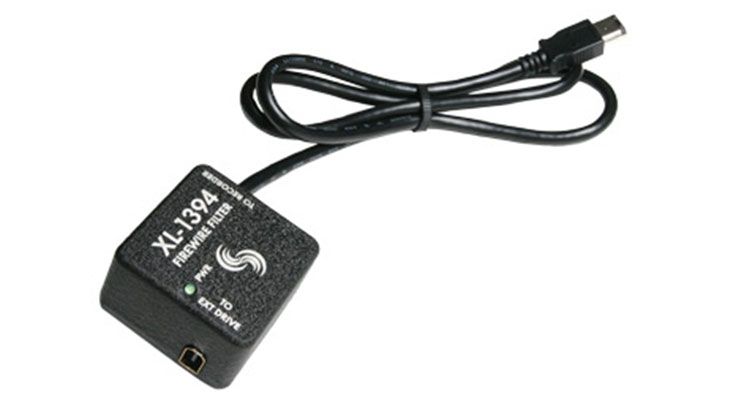 Sound Devices XL-1394 Power Conditioner
The Sound Devices XL-1394 Power Conditioner is used when powering bus-powered external data drives with the 702, 702T, 722, and 744T. For use only during real-time recording to external drives
Sound Devices 702T Digital Audio Recorder
The Sound Devices 702T 2-track digital audio recorder is designed for portable production applications and features on-board Ambient time code generator; record to removable Compact Flash cards and external FireWire drives.

Sound Devices 788T Digital Audio Recorder
The Sound Devices 788T is a High Resolution Digital Audio 8-Track Recorder featuring FireWire, USB, Word Clock, and Time Code Generator.

Tascam CD-01U Rack Mount CD Player
The Tascam CD-01U Rack Mount CD Player has an RS-232 control port available for programming with AMX and Crestron systems – features MP3 playback, 20-second shock protection and pitch controls for flexible performance.

Tascam SS-CDR200 Solid State CD Recorder
The Tascam professional Solid State CD recorder with remote and keyboard features high resolution parametric EQ and 24-bit 96 KHz compression; records to SD, CF or USB memory in WAV format, or in MP3 format for extended recording times.

Tascam CDRW 901 CD Recorder
The Tascam CDRW 901 Professional CD Recorder with MP3 Playback features balanced analog I/O and AES/EBU Digital I/O; cascadable for extended recording time, dedicated input level controls for instant changes.

Tascam CDRW 2000 CD Rewritable Recorder
The Tascam CDRW 2000 Professional CD Rewritable Recorder features CD-R and CD-RW recording from analog digital and optical inputs, GPI and wired remote control, digital buffer, and digital fade control.

Tascam CD-D4000 CD Duplicator
The Tascam CD-D4000 CD Duplicator provides a quick and simple method of copying original audio material in CD format at more than real-time speeds using easily-obtainable, low-cost CD-R media.

TASCAM DA-6400 64-TRACK RECORDER
The DA-6400 is a universal backup recording system for up to 64 audio tracks received from a Digital Audio Workstation or live mixing console; can be used with a variety of interface boards like MADI, DANTE, DigiLink, AVB or AES/EBU to integrate flawlessly into virtually any environment. Use Tascam's DA-6400 Control for iPad!

Tascam D-60 MKII Timecode DAT Recorder
The Tascam D-60 MKII Timecode Dat Recorder is an exceptional 4-Head DAT Recorder featuring timecode DAT; batch digitizes with AVID. Great for post-production.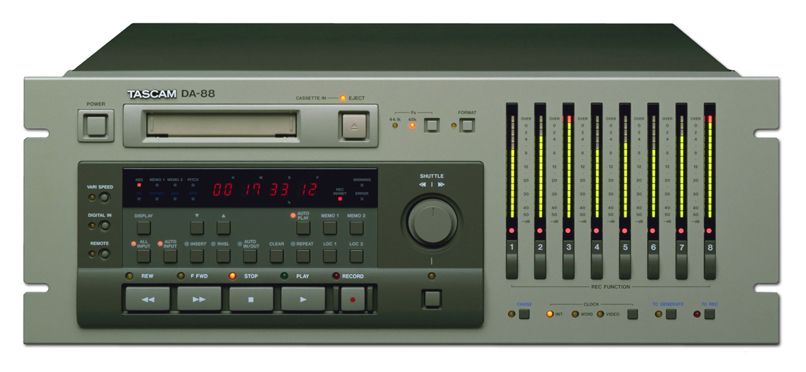 TASCAM DA-88 8-TRACK DIGITAL RECORDER
The Tascam DA-88 is an 8-track digital recorder – storing audio data in the DTRS format on Hi-8mm video compact cassette tapes with SMPTE – and allowing up to 108 minutes of continuous recording on a single tape.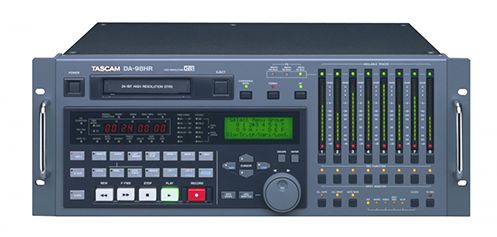 TASCAM DA-98HR Digital Recorder
The Tascam DA-98HR is an 8-track digital recorder that formats, records and plays 16-bit tapes for backwards compatibility with previous DTRS – featuring SPMTE chasing capability and parallel and serial control ports.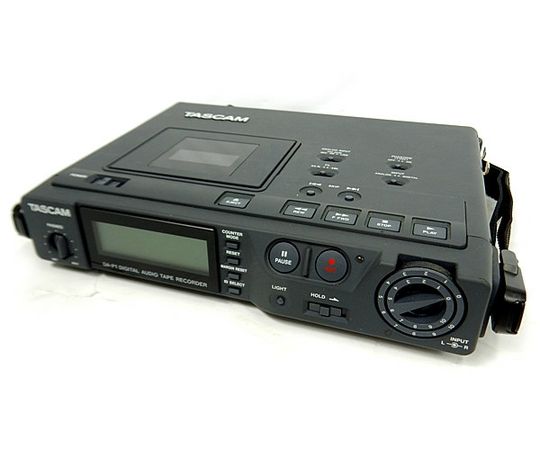 Tascam DA-P1 Portable Recorder With Headset
The Tascam DA-P1 Portable Recorder with Headset features 2 high quality mic preamps that are loaded on the side; phantom power is available for use with condenser mics – and a switchable limiter and -20dB pad help to safeguard against clipping.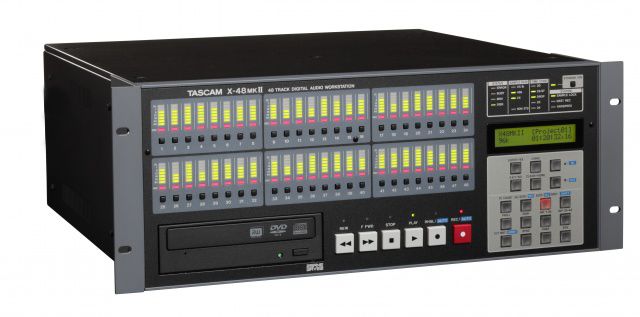 TASCAM X-48 DiGITAL MIXER
The Tascam X-48 is a 48-channel digital mixer with VGA display output and power editing functions – featuring 96kHz/24-bit recording across all 48 tracks – 232 mixing, HD video up to 4:2:2, intuitive hardware interface, and MADI I/O.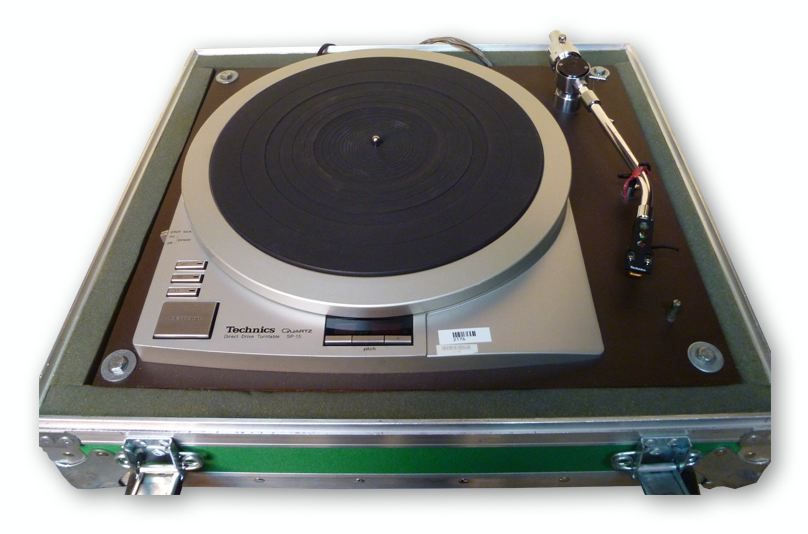 Technics Quartz SP15 Turntable
The Technics SP15 is a quartz-locked 3-speed studio turntable featuring quartz synthesizer pitch control (as in the original SL-1300 MK2 series), full cycle detection FG, extremely high torque for fast starts and load stability, heavy duty construction, highly effective damping, a pulsed power supply, and a special lock mechanism to prevent accidental mis-operation.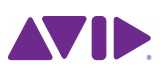 AVID / ProTools - Various
AVID Pro Tools is the well-known powerful editing toolset designed to manipulate and perfect nearly every aspect of your audio and MIDI tracks. All AVID / Pro Tools systems are custom configured with Intel Macs. Call to have us put together a system for you.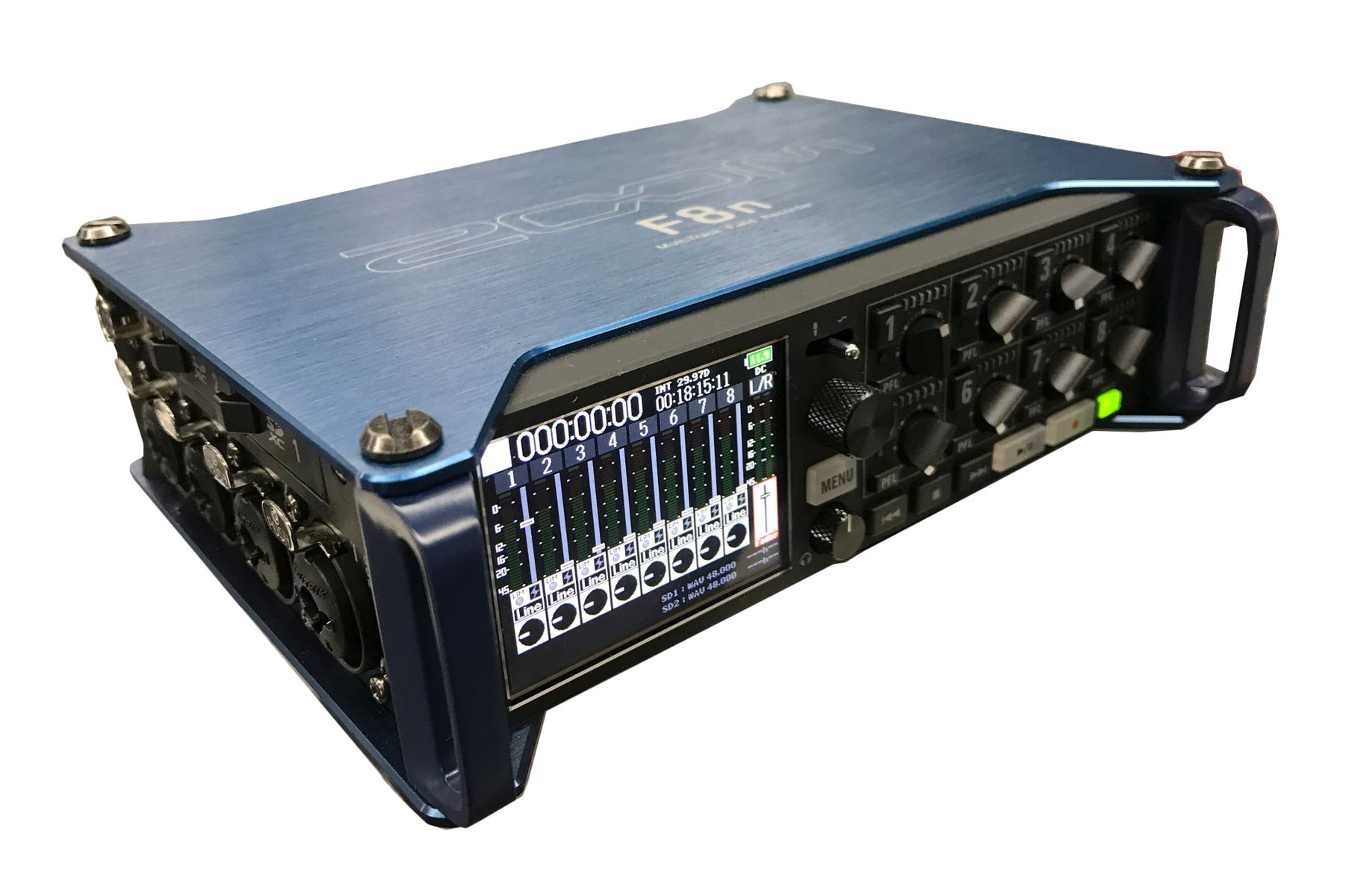 ZOOM F8n MULTITRACK FIELD RECORDER
The Zoom F8n Multitrack Field Recorder is an upgraded version of the popular Zoom F8 – featuring 8 XLR/TRS Combo Jacks with up to 192 kHz / 24-bit PCM Recording – dual channel recordings at 2 levels – 2 x SDXC Card Slots – and state of the art time code utilizing a temperature compensated crystal oscillator (TCXO) to enable precise syncing of audio and video.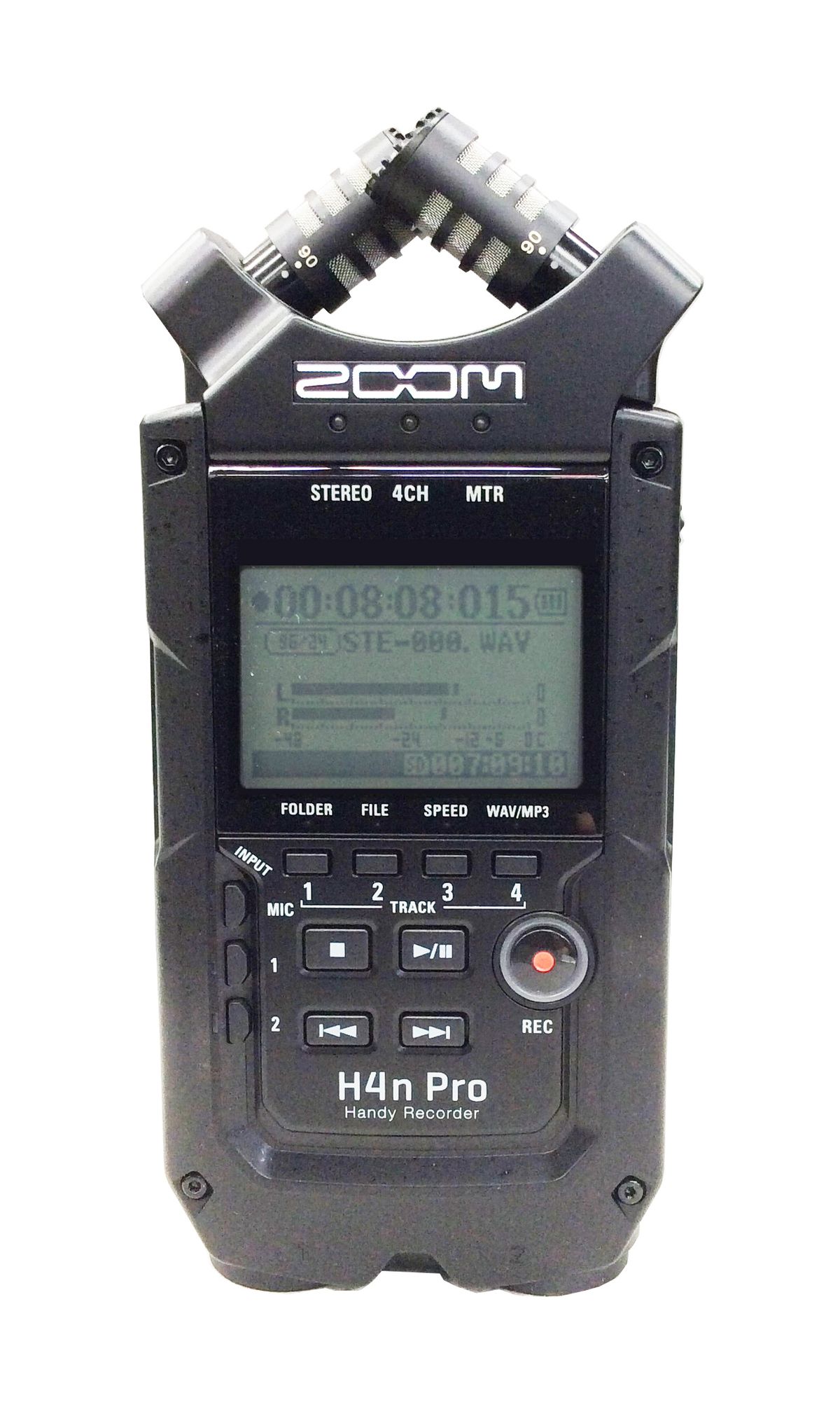 Zoom H4n Pro Handy Recorder
The Zoom H4n Pro Recorder features advanced onboard X/Y microphones, low-noise mic preamps with recording resolutions up to 24-bit/96 kHz, and 2-input/2-output USB audio interface for PC or MAC; up to 140 dB SPL without distortion – the ultimate portable 4-track recorder for music and location recording, podcasters and more.
CALIFORNIA PROPOSITION 65 -