Aviom Personal Monitor Mixing System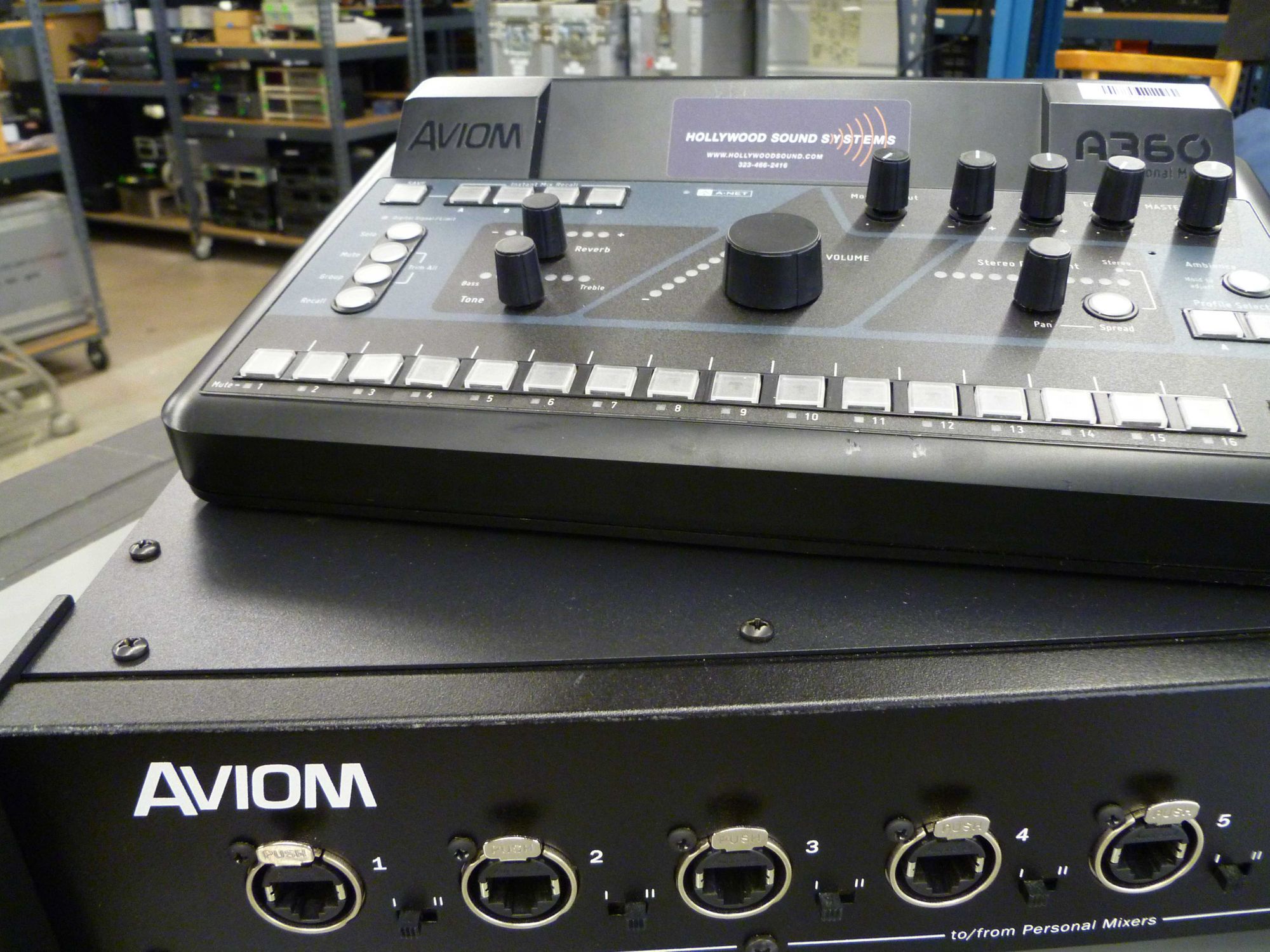 Aviom Personal Monitor Mixing Systems represent the industry-standard in personal mixers – allowing each performer and recording musician the ability to adjust their individual monitor mix to their personal preference. Simple to operate, with powerful results – the system is perfect for use with headphones and in-ear monitors. Components to the system include Aviom's A360 Personal Mixers – and the D800-Dante A-Net Distributor – which provides the link between the Personal Mixer and the input module or console card – and delivers power and a copy of the digital audio stream to the Mixer through standard Cat-5e cables.
THE AVIOM A360 PERSONAL MIXER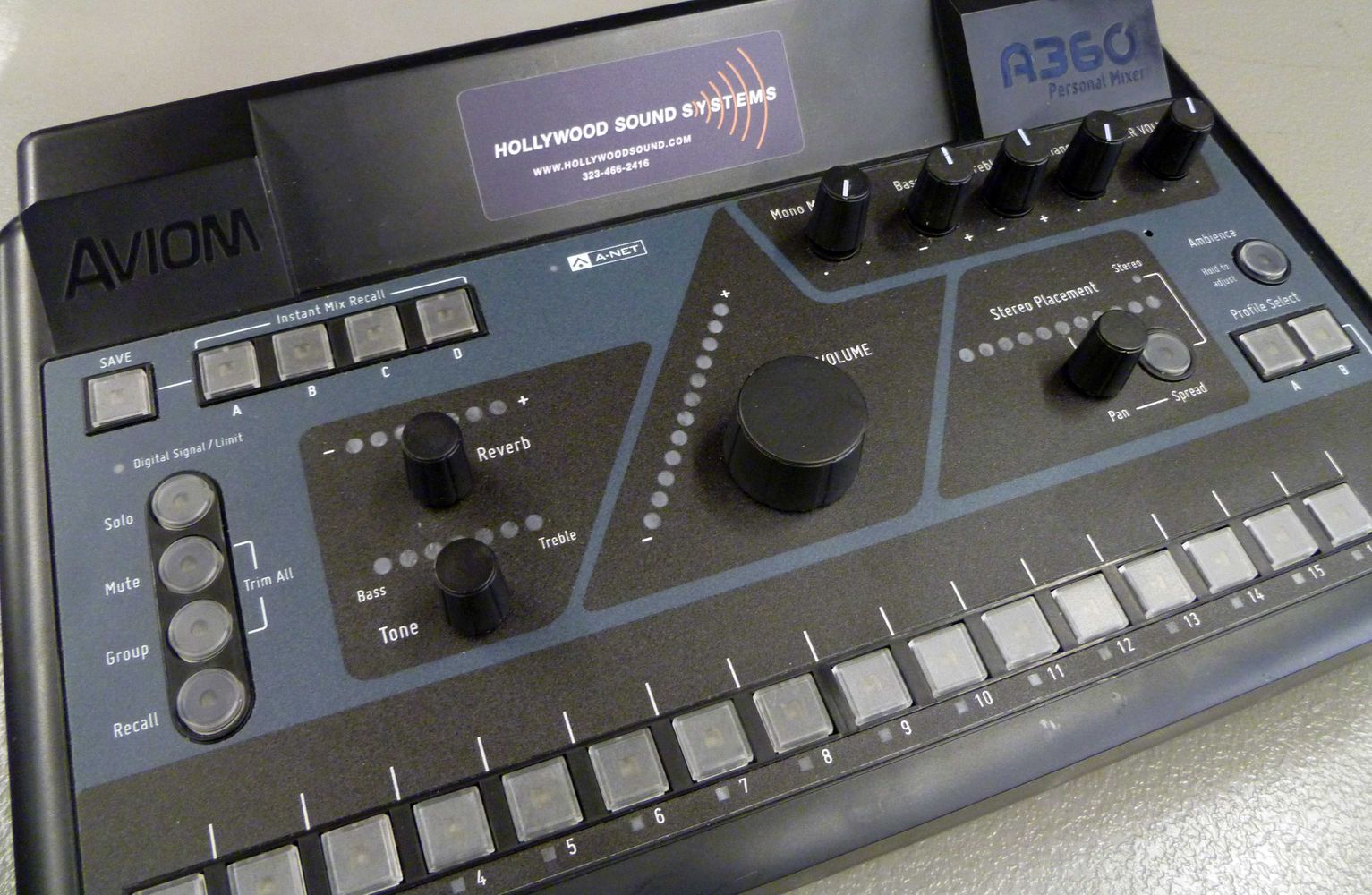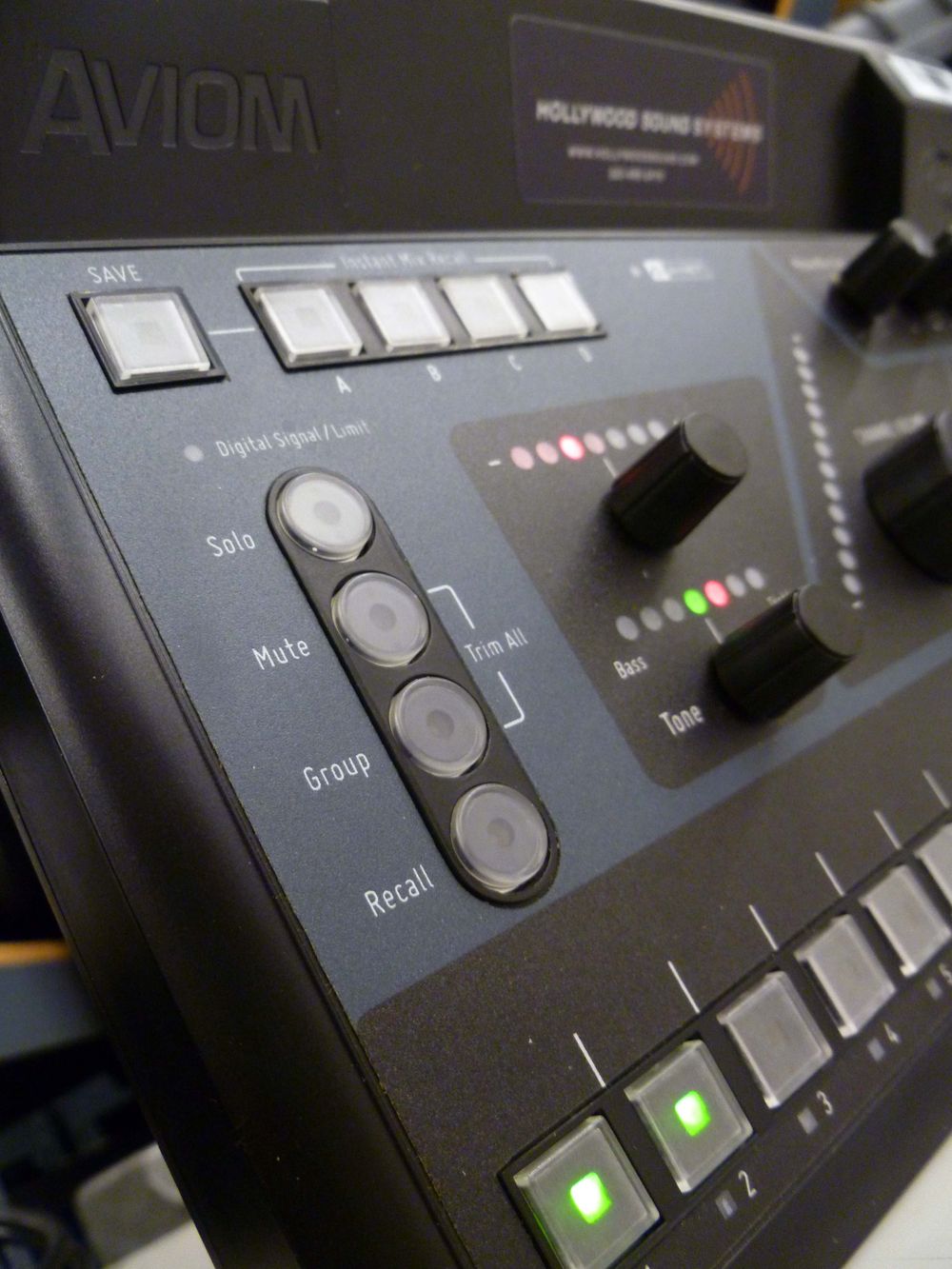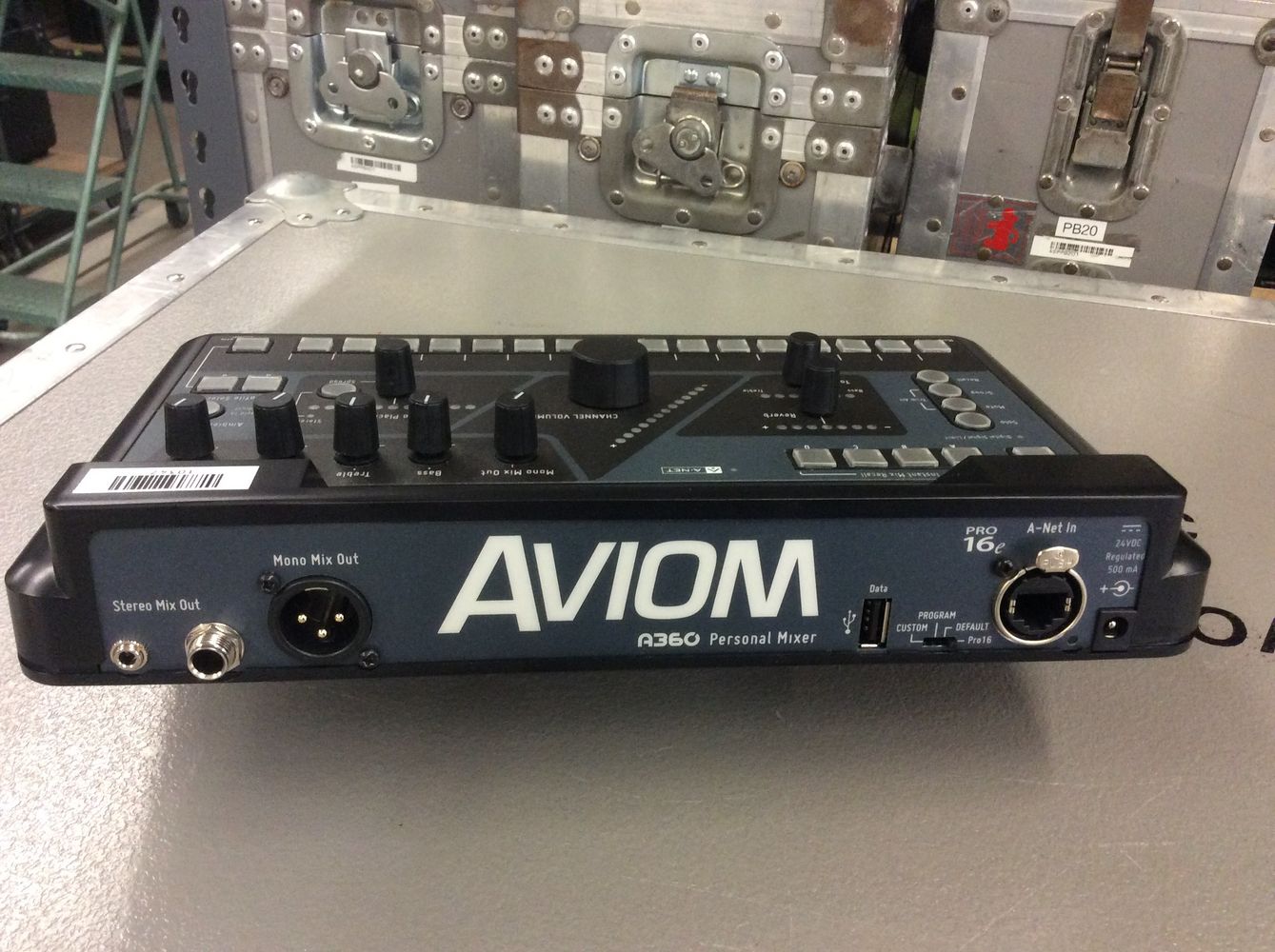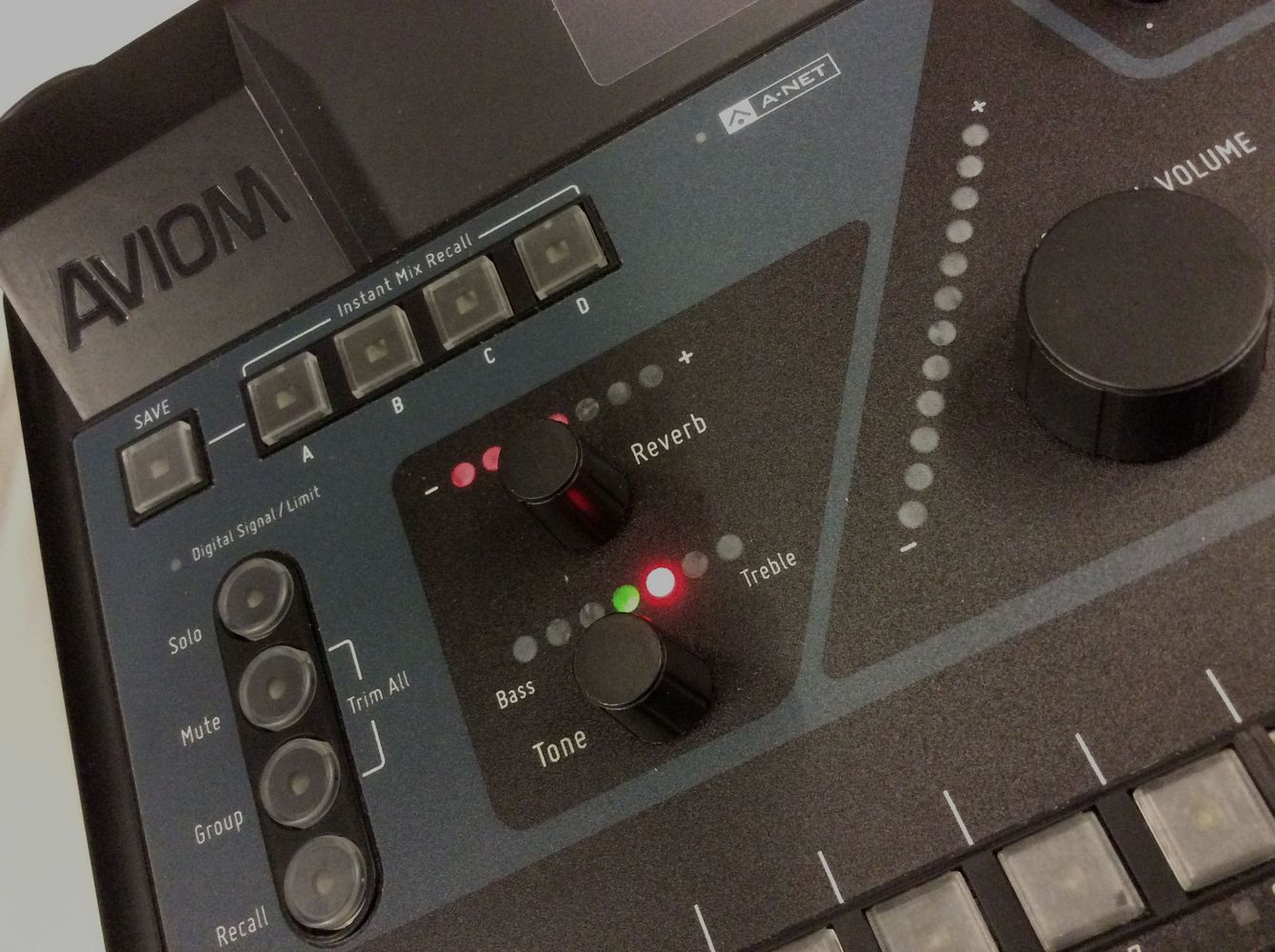 The Aviom A360 Personal Mixer offers powerful features – 4 Instant Mix Recall™ presets plus 16 standard presets, One Touch Ambience™ using network audio or the onboard mic, customizable channel selection from up to 64 channels – with the streamlined user interface that makes Aviom the industry favorite for personal mixing on stage and in studio. It's compatible with all existing Aviom Systems – and can be used simultaneously with the A320 and/or A-16II Personal Mixers. Other features include using the A360 Display™ app on your iOS device to communicate with a WiFi router connected to the Ethernet network port on the rear panel of the D-800-Dante – and saving mixer settings, channel assignments, names, and more to a USB thumb drive for easy transfer to another unit, and as a backup of preferences.
THE AVIOM D800-DANTE A-NET DISTRIBUTOR

The Aviom D800-Dante A-Net Distributor is a 2RU rack-mountable device that delivers power and audio to up to 8 Aviom Personal Mixers, using standard Cat-5e cables. Easy to set-up, with no IP addressing, routing, or switch managing – the D800-Dante can be used with A-16II, A320, and A360 Personal Mixers in any combination.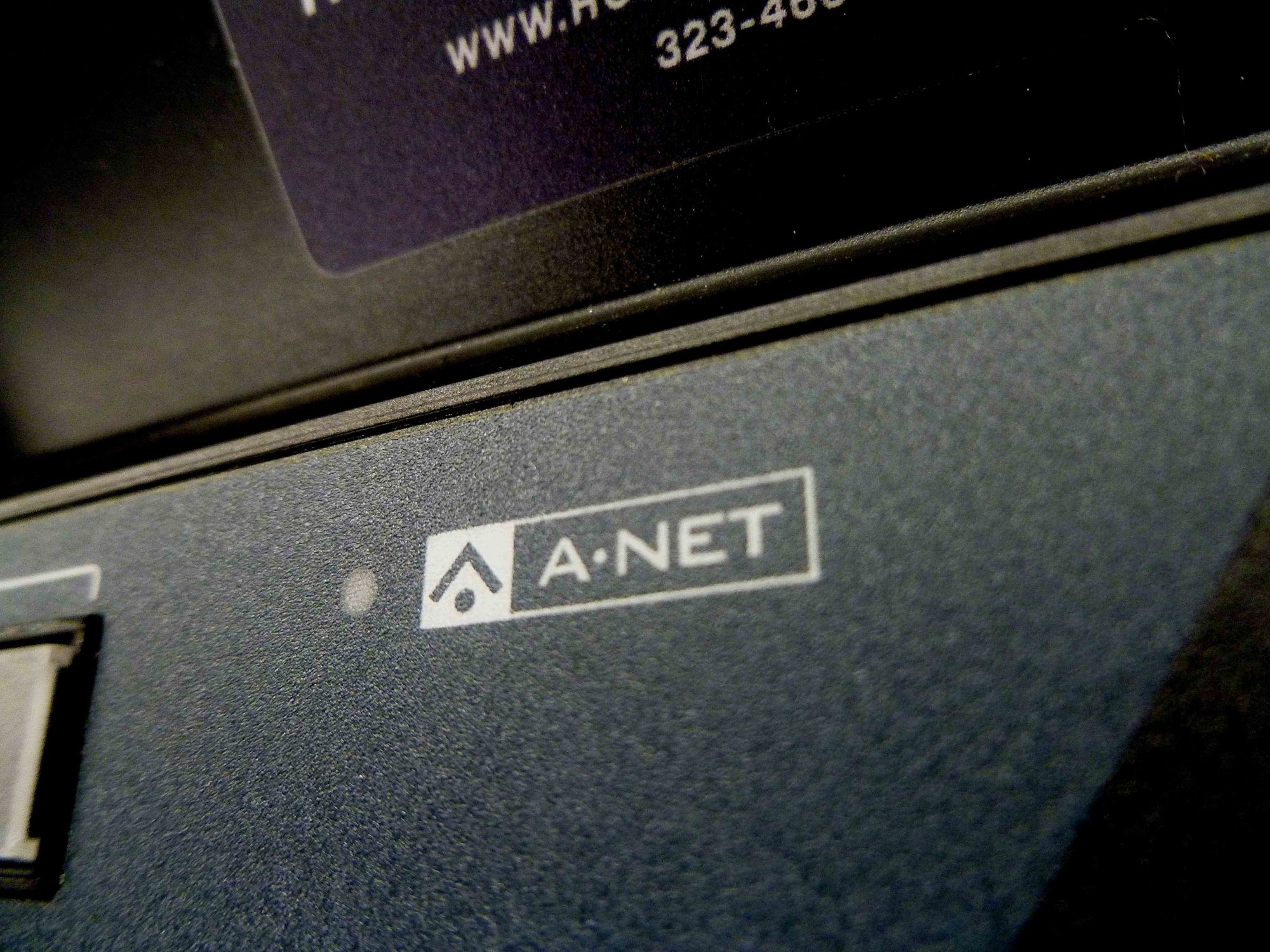 A-Net is a proprietary high-speed data transmission protocol – developed by Aviom and based on LAN technology – capable of sending or receiving high-quality digital audio using readily available Cat-5 cables.
Hollywood Sound Systems has been designing and providing the very best in professional sound systems and audio solutions — for rental and sale — for nearly 60 years. Let us help you create the perfect sound solution for your situation or next occasion! Give us a call — 323-466-2416 — or drop us a line.