Rentals - PRESS BRIDGES AND SPLITTERS
Hollywood Sound Systems has one of the largest pro audio rental selections in the Los Angeles region — including new and vintage audio equipment, microphones, PA and monitor systems, mixers, and so much more. Our online list reflects only a part of our full inventory — if there's a product you would like that isn't listed here, call us. Our rental agents are ready to assist you!
Weekly and monthly rates are available. You'll find information about the LES F. HARRISON MICROPHONE COLLECTION of rare and interesting mics here.
Press Bridges / Splitters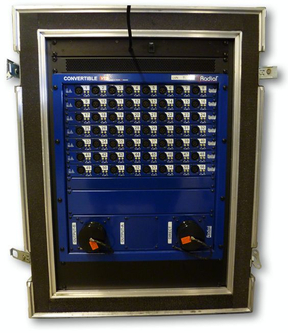 RADIAL 56X0 2 WAY MASS SPLITTER
Radial 56X0 2 Way Mass Splitter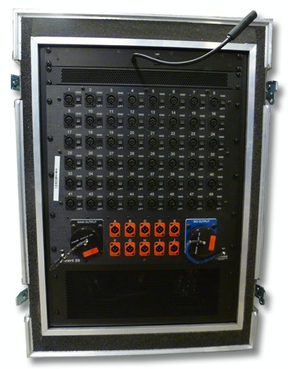 RADIAL 48X10 2 WAY MASS SPLITTER

Radial OX8i 1X3 Mic Splitter
The OX8 is particularly well suited for live recording by delivering a transformer isolated audio signal path to the recording system while providing direct feeds to the front of house and monitor consoles. Transformer isolation eliminates hum and buzz cause by ground loops for ultra quiet results.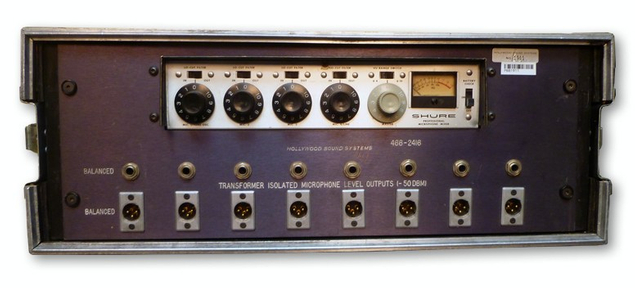 HSS PB-8 Press Bridge
8 Output audio only press bridge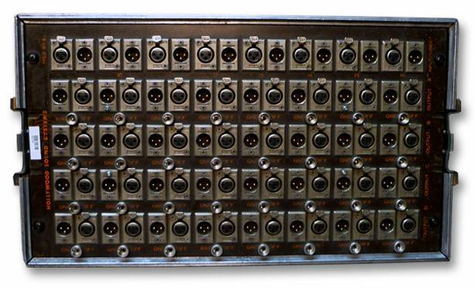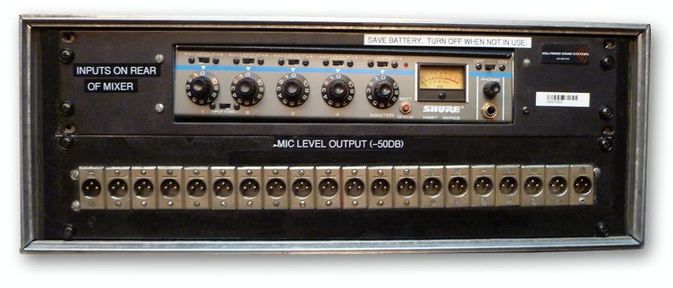 HSS PB-20
20 output Audio only press bridge (AC or DC operation)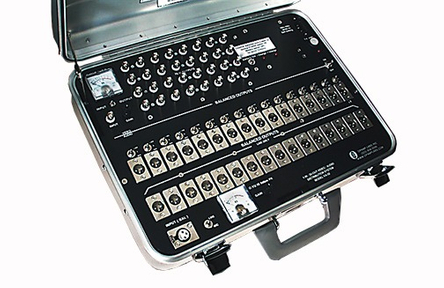 Opamp Labs VA-32/B
32 output Audio/Video press bridge (AC or DC operation)

Radial 8.0X
8 channel 3 split mic/line splitter using D25 connector with 25ft tails

RTS 416
1 in, 6 out distribution amplifier

RTS 444
Dual channel buffer amp (-10 to +4)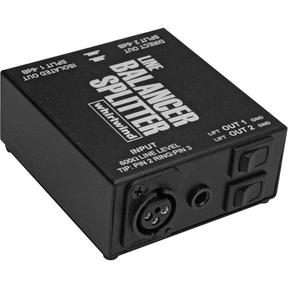 Whirlwind Line Balancer/Splitter
1 in, 2 out line balancer / splitter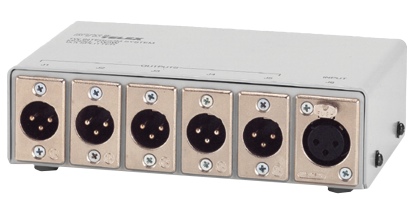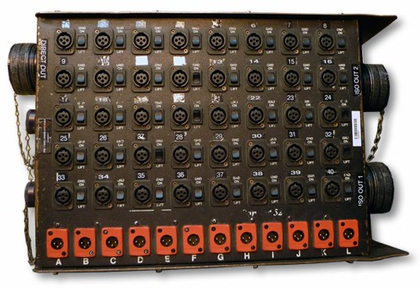 Whirlwind Concert series W4 / MASS
52 X3 40 in, 12 return, stage box style splitter with 1 direct and 2 iso splits using MASS W4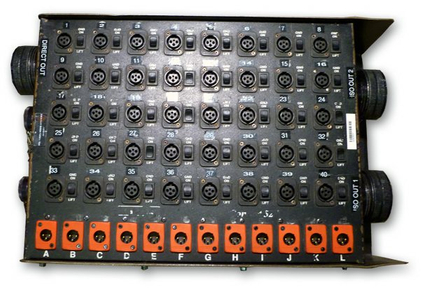 Whirlwind Concert series W4 / Mass
52 X3 40 in, 12 return, stage box style splitter with 1 direct and 2 iso splits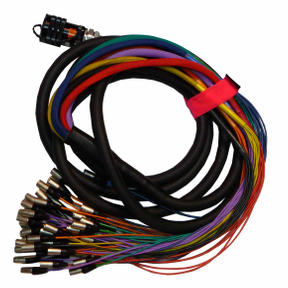 Whirlwind W4 Fan Out
40 out, 12 in fan out for Whirlwind Concert boxes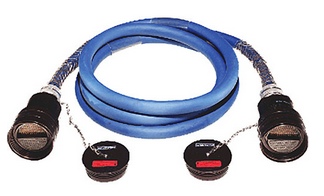 Whirlwind W4 TRUNK
50ft or 100ft W4 trunk for Whirlwind Concert boxes